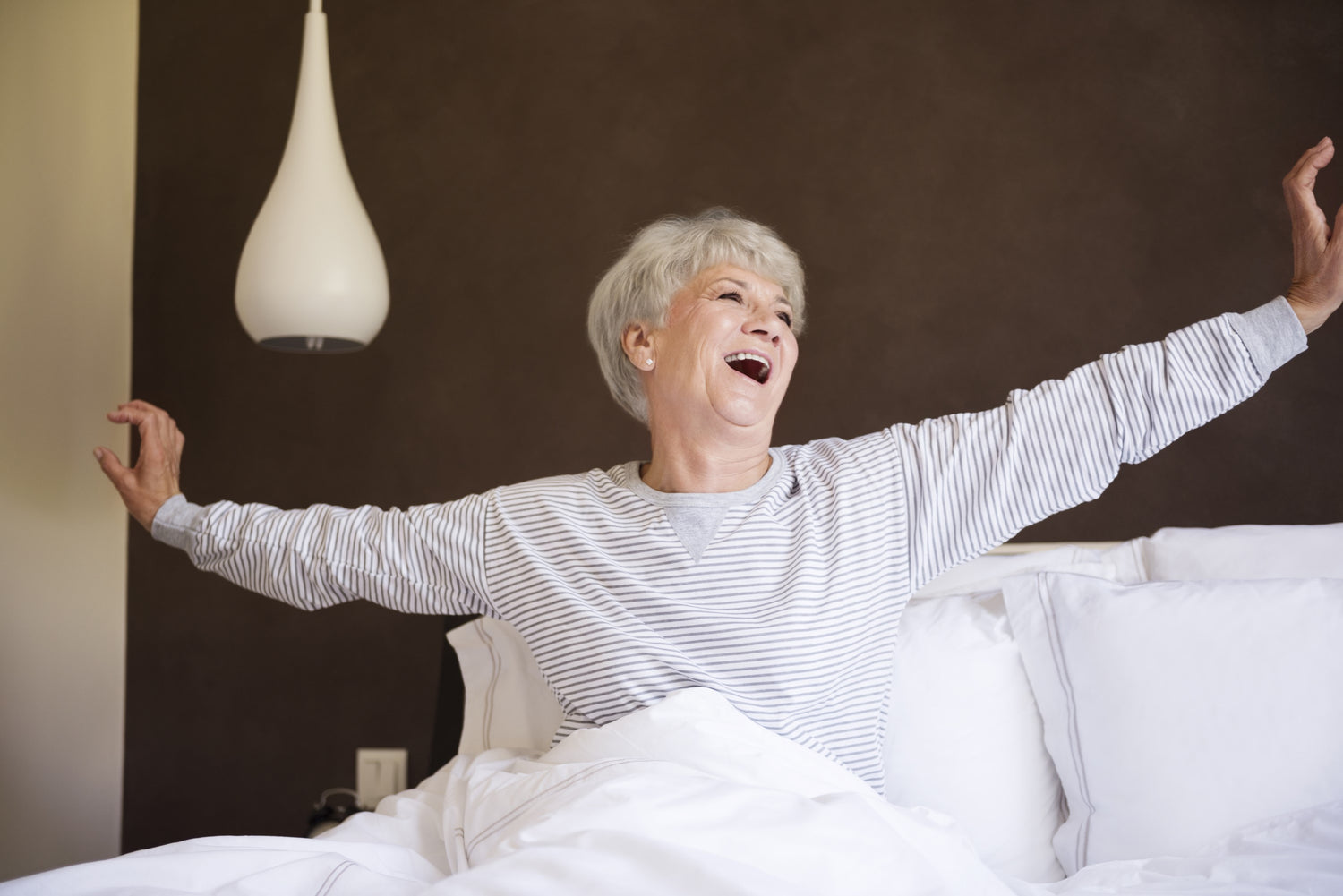 Mattresses For Older Customers
If you're looking for mattress buying advice and you're an older customer, you've come to the right place. Our team has been designing and customising mattresses for people in their 50s and 60s for over 20 years. We know what it takes to build a mattress that will keep you comfortable, relaxed, and pain-free before old age! At Abaca we've designed our mattresses to be supportive yet soft, allowing your body to sink in at the right level. Our designs work towards reducing pressure points on your body, which can lead to less pain and better sleep.
Understanding the importance of your mattress as you get older
It goes without saying that our bodies change as we get older. Older people tend to feel pain more easily than younger people do, and they may have trouble moving around or getting up from a bed. This can make it difficult to find a comfortable position for sleeping. In addition, many older people suffer from chronic diseases that affect their sleep quality, such as arthritis and heart disease. To serve these types of situations, some bed manufacturers have designed and manufactured adjustable beds. As you can imagine, this vastly helps the older generations, as well as anyone else who might need assistance. However, at Abaca, we do not sell adjustable beds but having a quality mattress earlier in life can help you significantly when leading up to old age. And aside from quality, another huge advantage is being able to customise our mattresses to suit you.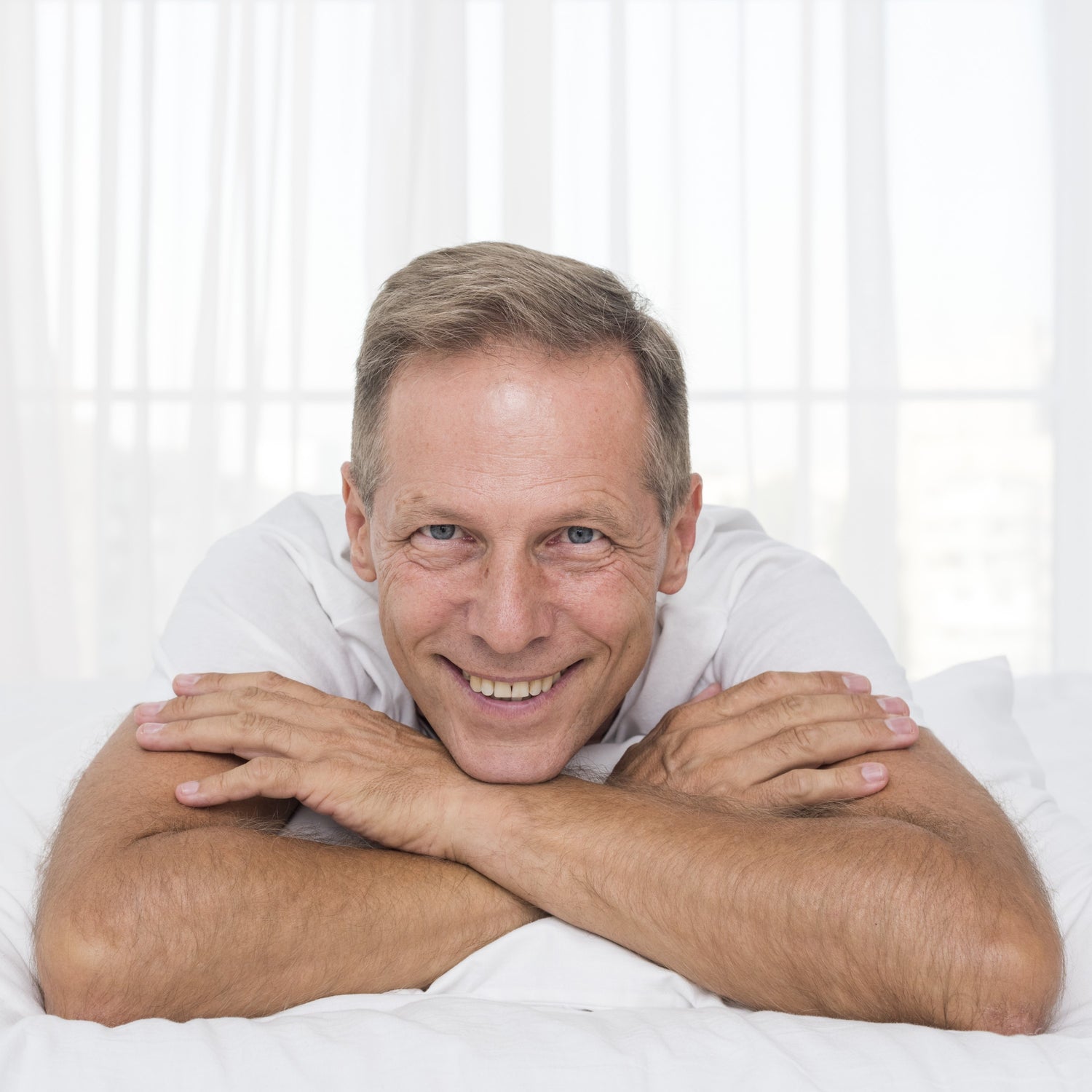 Sleep advice for older customers
If you're an older person who has trouble sleeping at night, there are a few things you can do to help improve the quality of your sleep. For example, if you have difficulty getting up from bed in the morning because of pain or stiffness in your joints, try using an electric blanket or heated pad on those areas before going to bed at night. This will help relax your muscles so that it'll be easier for you to get out of bed in the morning without hurting yourself further. Another suggestion is to buy a new mattress that is softer than what you currently have. This works really well since it conforms nicely around your body shape so that no part feels uncomfortable when lying down on it.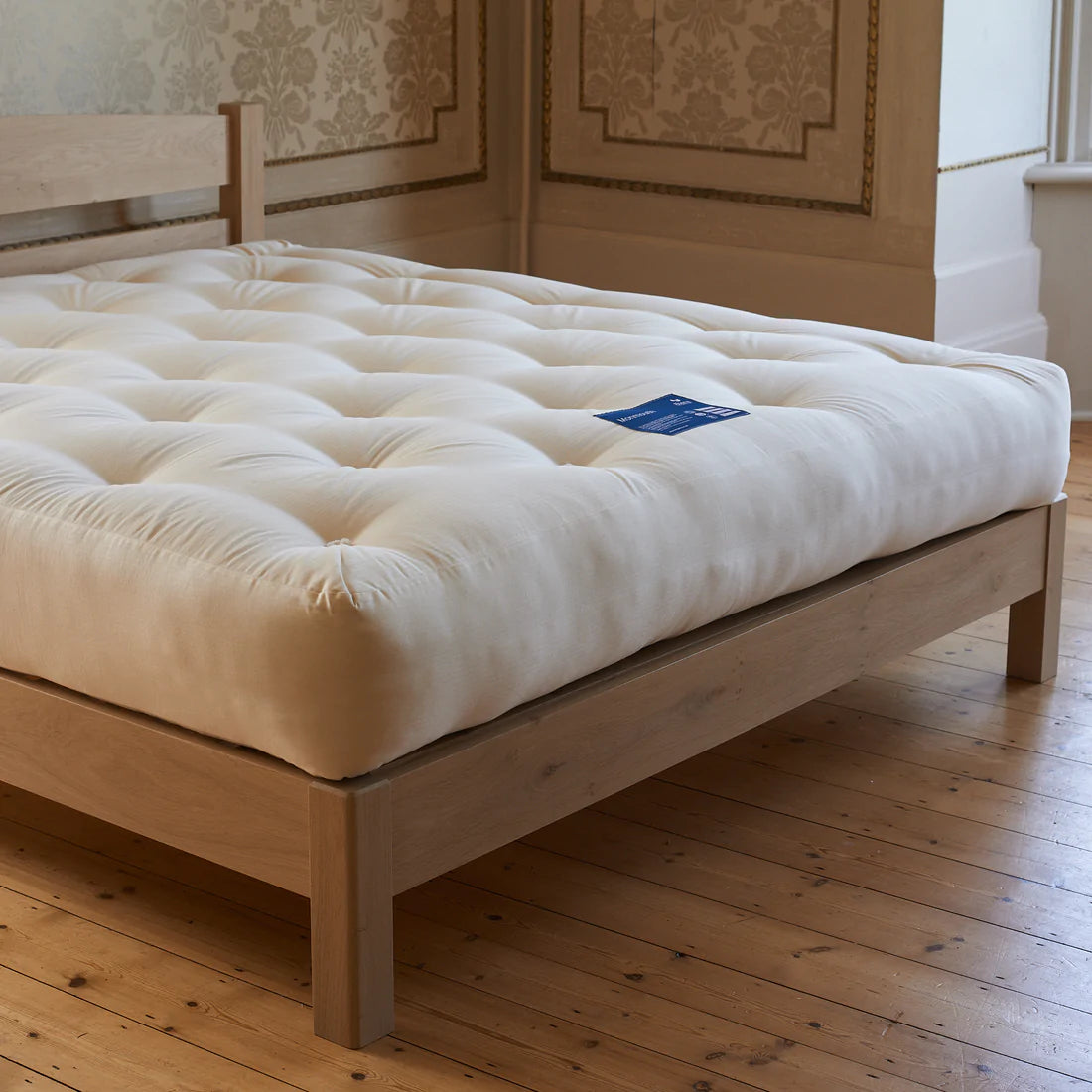 An introduction to our mattresses for older customers
At Abaca, we're all about making sure you get a good night's sleep. We know that when it comes to mattresses, there's no one-size-fits-all approach. That's why we've designed a range of products and options, so you can find the mattress that fits your needs. If you're looking for something extra soft and comfortable, we have plenty of options that will cradle your body in a cloud of bliss. But if you're looking for something firmer, you can select the mattress firmness in the menu system on each product page. That's what brings value to our products - each mattress can be tailored so that you get just what you need to keep those aches and pains at bay as you sleep. So, whether you want a mattress that is soft, firm, or something in between - our designs offer just the right amount of softness and support to make each night a restful one.
General mattress buying advice for older customers
As mentioned, our mattresses can be customised to have different levels of firmness so you can find the one that works best for you! More often than not, older people need a mattress that is softer and more supportive. It's important to find the right mattress for your needs, so you can get the best sleep possible. See below to learn about some of our mattresses and see what works for you.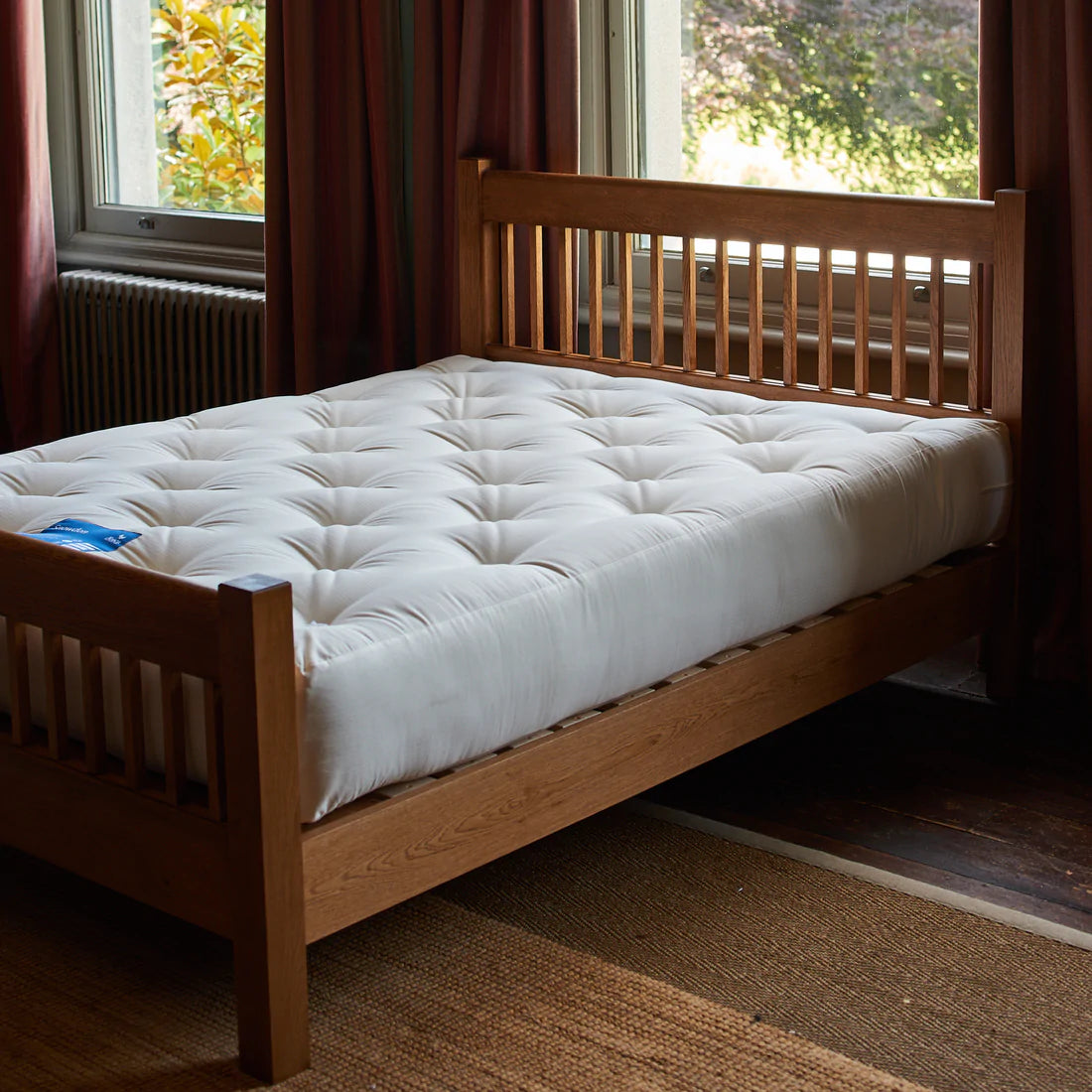 The Menai mattress for older customers
The Menai is a high-end mattress that is naturally firmer due to the amount of wool that goes into this product. If you are looking for a firmer more substantial mattress, we recommend this one. Depending on your requirements, you may wish to get in touch with our team and learn how best to customise this product. We recommend this mattress for all adults, including those who consider themselves to be on the heavier side.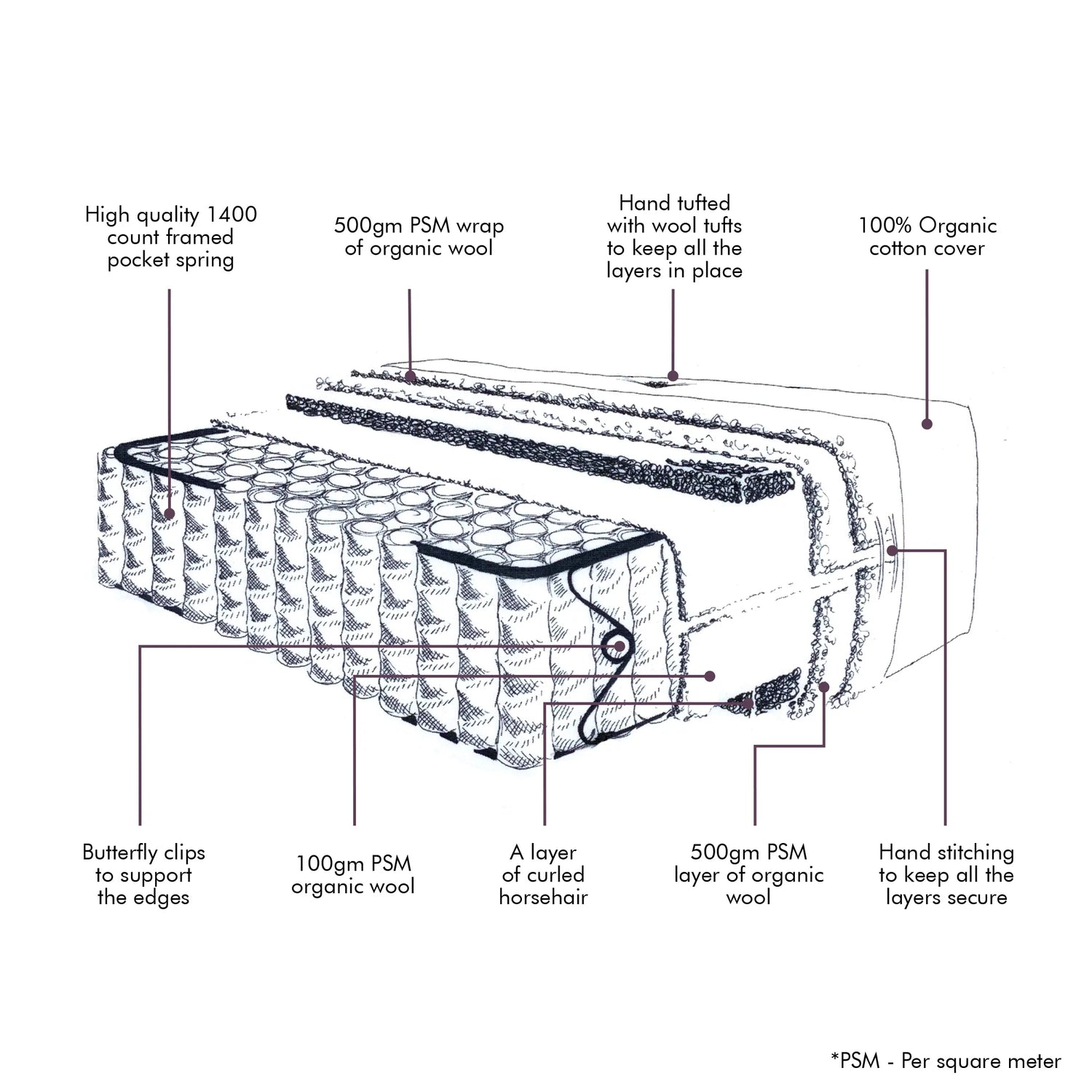 The Monmouth mattress for older customers
With our Monmouth mattress, you can be confident this mattress will help you look after yourself as you reach retirement age. With this mattress, the layers of wool inside not only provide comfort but serve perfectly as a temperature regulator. This means that you can purchase this mattress knowing that you can be cool in the summer and stay warm in the colder seasons. On a technical design level, this mattress is truly fascinating. Underneath the organic cotton cover is lovely hand-tufted wool keeping all of the sophisticated layers in place. Further into the core is a 500gm PSM layer of organic wool and a layer of curled horsehair. All of which adds the perfect amount of comfort to our high quality 1400 count framed pocket springs. If you are looking for a mattress that will support you up to old age, the Monmouth is absolutely lush!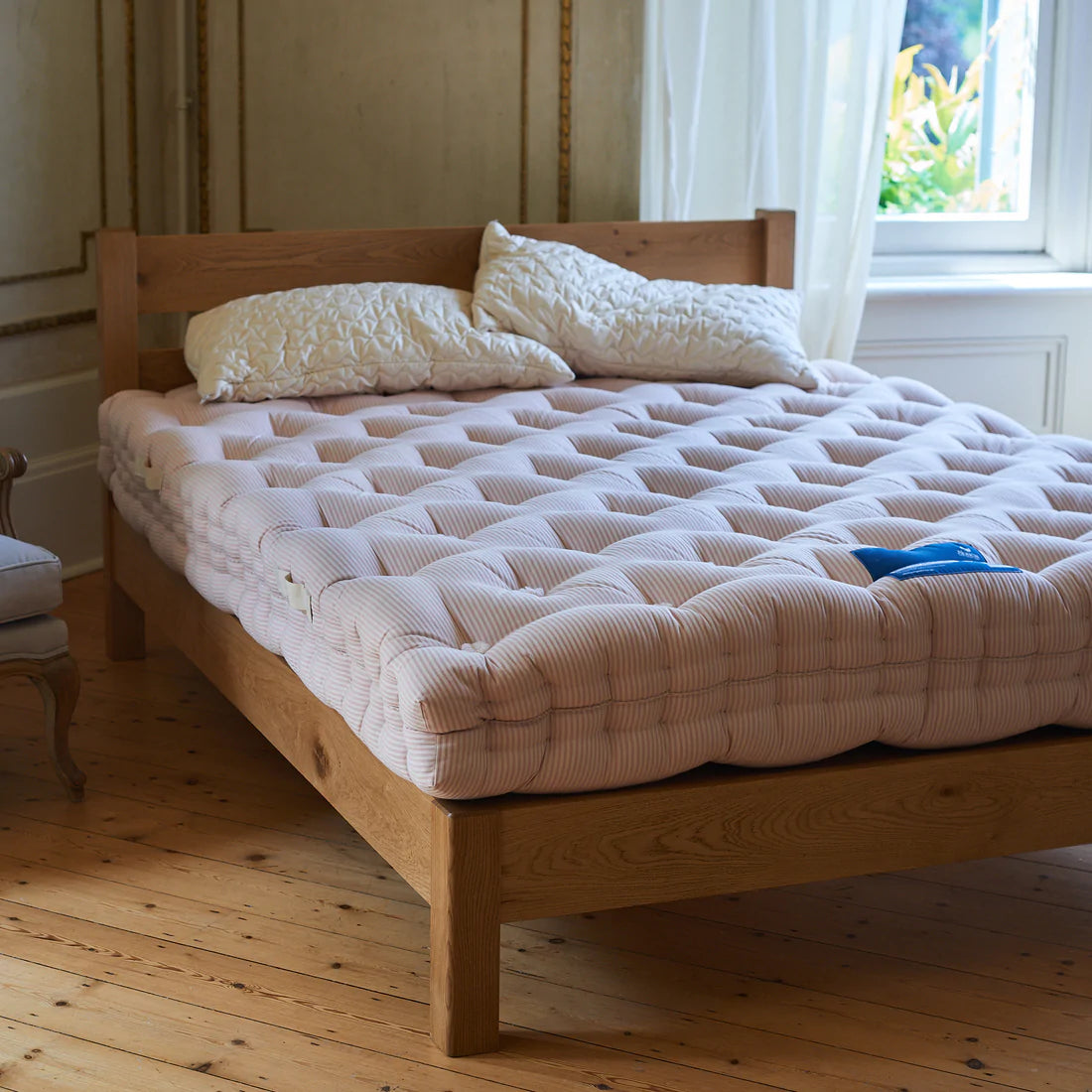 The Nevern mattress for older customers
Going up in the range - we have the Nevern. Along with the other choices above, this mattress is great for people reaching the ages of 50s and 60s. As you get older, comfort becomes more important and the need for a good mattress starts to become one of life's priorities. As you start planning retirement, you realise the importance of being healthy can be paramount for happiness! The Nevern has been upholstered with premium horsetail and long staple wool. This is a softer-feeling mattress, although you can choose the level of support you need (picking from soft, medium or firm). This mattress is a total of 24cms deep and is suitable for all ages and weights. If you're looking for an absolutely divine mattress, we recommend you buy the Nevern!
Have a query about one of our mattresses for older customers? Call us on 01269 598491
No matter how small your query is, please don't hesitate to contact us using the form below. We are more than happy to answer any questions about mattresses for older customers (or any other product on our website).
Consider yourself an older customer looking for a new mattress? Submit any query that you have using the contact form below.
FAQ - Mattresses For Older Customers
What type of mattresses does Abaca sell?
What are your most luxurious mattresses?

Please refer to our Luxury Mattress page to find our most luxurious mattresses.
I'm in the market for a luxury handmade mattress, what do you recommend?
Can you provide any further guidance on which type of mattress to choose?