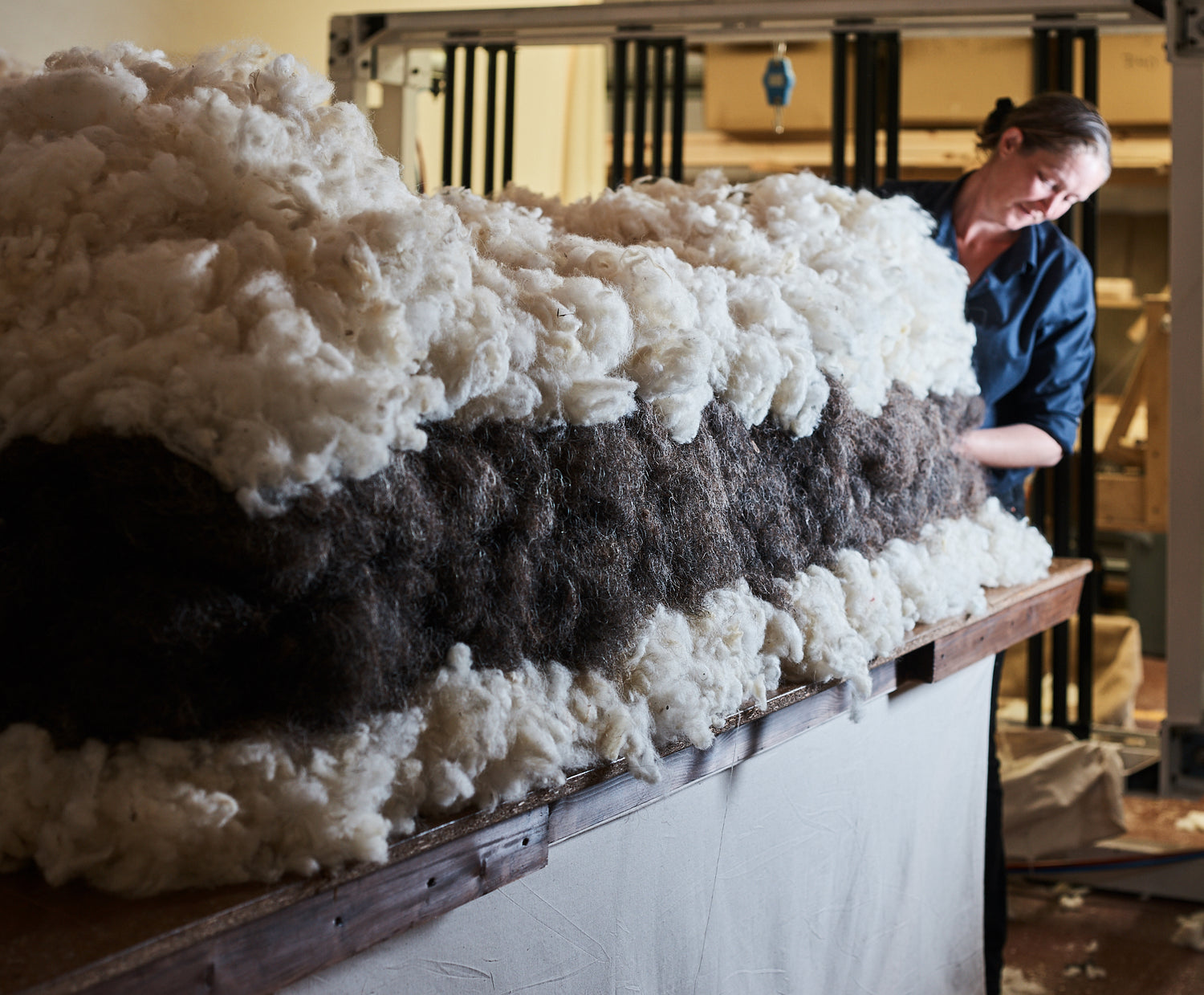 Abaca guarantee
In line with our green credentials, we make mattresses from sustainable materials. These materials are all organic and natural, and we expect our mattresses to last a long time. Our guarantee covers you against faulty workmanship or materials and we hope that you will look after the mattress by turning it regularly, hoovering it occasionally and stripping the bed every now and again to let the mattress breathe.
No guarantee can cover the way that a mattress is used, so please be careful if you need to move your mattress from one room to another and when you're turning it. A pocket sprung mattress must not be folded or allowed to flop under its own weight. 
Please read the information below carefully. If you have questions on any of the points you can contact us on info@abacaorganic.co.uk or 01269 598 491. 
 

How long are Abaca mattresses guaranteed for and what does the guarantee cover?
1. Our mattresses are guaranteed for the following lengths of time; Mattress Toppers: 1 year. Snowdon: 10 years. Chester: 12 years. Monmouth: 15 years. Menai: 12 years. Nevern: 15 years. Ramsey: 8 years. Rhossili: 10 years. Raglan: 10 years. Newgale and Nolton have a statutory 1 year guarantee.
2. Abaca Upholstered Bases and oak beds are guaranteed for 10 years.
3. Abaca Nursery mattresses have a statutory 1 year guarantee apart from cot mattresses which have a 5 year guarantee.
4. This guarantee does not affect your statutory rights.
5. This guarantee covers manufacturing defects only; it does not cover fair wear and tear or any intentional or accidental damage.
6. This guarantee does not cover any handles and/or their fixings. This does not affect your statutory rights.
What happens if something gets damaged?
7. This guarantee does not cover goods that have been damaged through unreasonable or improper use. Where mattresses are used on divans other than those supplied by Abaca they must be of an appropriate quality, compatible with Abaca standards. In the case of slatted bases, the gap between the slats must not exceed 50 mm.
8. If a claim does not fall within the scope of this guarantee, the consumer will stand the costs incurred. This does not affect your statutory rights.
9. Abaca reserves the right to substitute alternative covering fabrics if the original is no longer available. Abaca cannot undertake to match any replacement covering fabric to the original covering of the goods delivered.
10. The original purchaser (named on the order/receipt) should make a claim in writing, together with this guarantee within 30 days of the imperfection becoming apparent. To make a claim under this guarantee, Abaca require the location of purchase, the original order or receipt and manufacturing code from the sewn in mattress label. Upon receipt of the written complaint, Abaca will inform the customer whether the examination/repair will be undertaken at the customer's location, or at the Abaca's workshop. This does not affect your statutory rights.
11. This Guarantee is non-transferable and only valid in the UK. If goods are removed outside the UK, the onus is on the customer to return the goods to the UK for the guarantee to be honoured.
If I want to return a mattress, what do I do?
12. Abaca request that if there is any intention that the goods may be returned, that the seal on the plastic bag is not broken and the mattress is not removed from the bag. Please return the goods in their original packaging.
13. The sewn on product label must not have been removed from the mattress/divan, as it identifies the product.
14. Proof of purchase: We only accept the original sales invoice, supported by information from the sewn on product label.
15. Abaca will not be responsible for any incompatibility between your mattress and a bed frame bought from another supplier.
16. Should a claim be made and your product replaced or repaired the guarantee will continue to run from the original date of purchase of the goods, until expiry of the guarantee.
If I cancel my order, what happens about my deposit?
17. Refund of Deposits: Up to 14 days 100%; after 14 days 50%: after 21 days 30%: after 28 days 20%: after 35 days 0%. 
THE CONSUMER CONTRACTS REGULATIONS
18. Subject to distance selling regulations, you have the right to return your product within 14 working days from the date of receipt.
19. The cost of returning the goods shall be payable by the customer. This does not affect your statutory rights.
20. Abaca reserves the right to refuse returned products if that product is a bespoke item, this includes sizes outside standard measurements and changes to firmness requested by the customer. This does not affect your statutory rights.
21. Abaca reserves the right to refuse returned products if they are not in their original condition or have been damaged due to unfit packaging used in their return. Please use the original delivery box when returning any products to avoid any damage in transit. This does not affect your statutory rights.