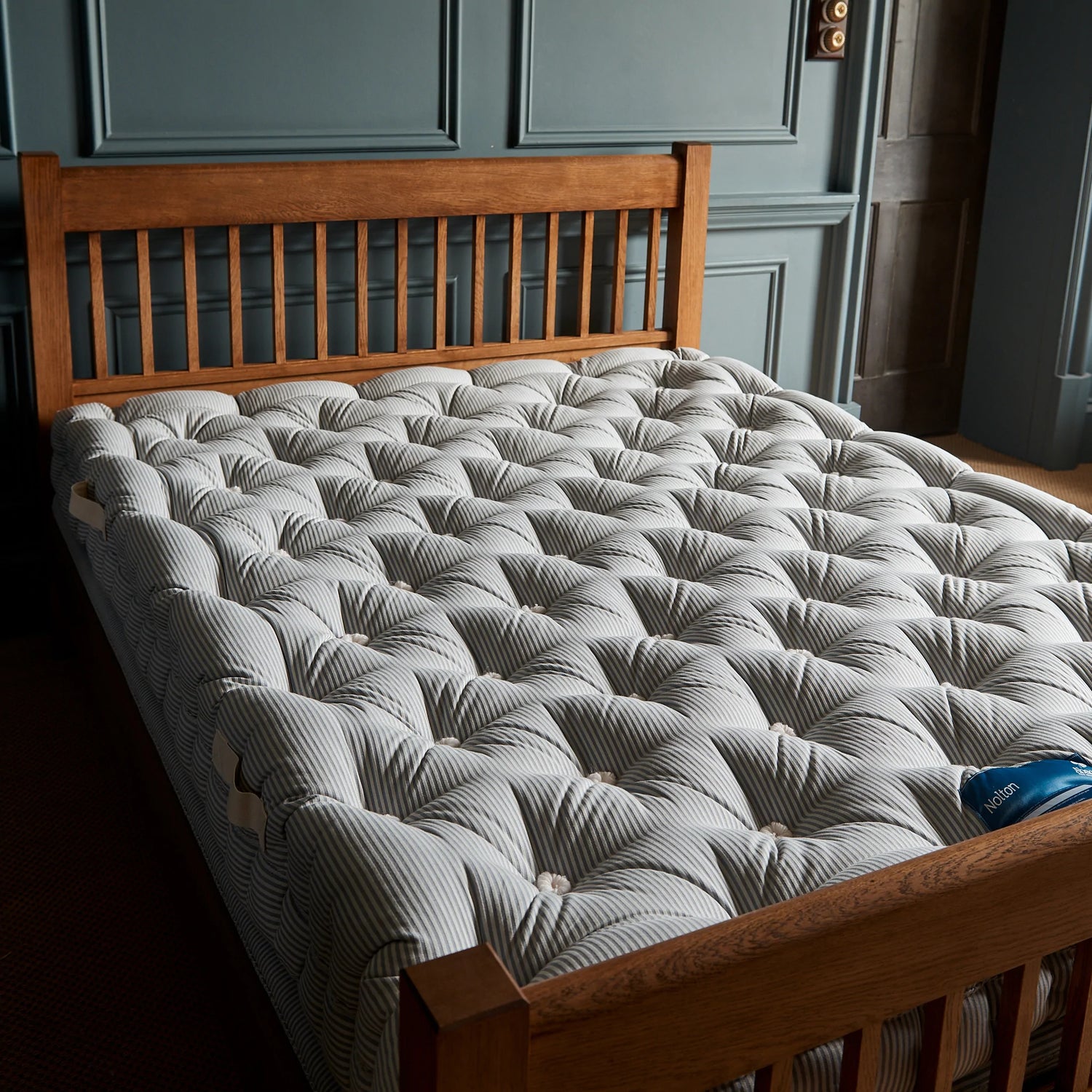 Quality Mattresses
If you're looking for good quality mattresses handmade in the UK by skilled craftsmen, welcome to Abaca Organic. We have a range of excellent mattresses each made differently with the finest materials. If you're looking for high-calibre mattresses, you will enjoy browsing through our remarkable products. Upgrade your mattress and enjoy one of our good quality mattresses.
On the lookout for high-quality mattresses but overwhelmed by choice?
We appreciate it's difficult and only through years of experience, do we truly learn about ourselves and what works best for us individually. However, that said, over time there have been plenty of studies into what works best for different people. And this can be used as great guidance for finding your perfect mattress. So let us share the information we have found, to guide you towards the best high-quality mattress for you.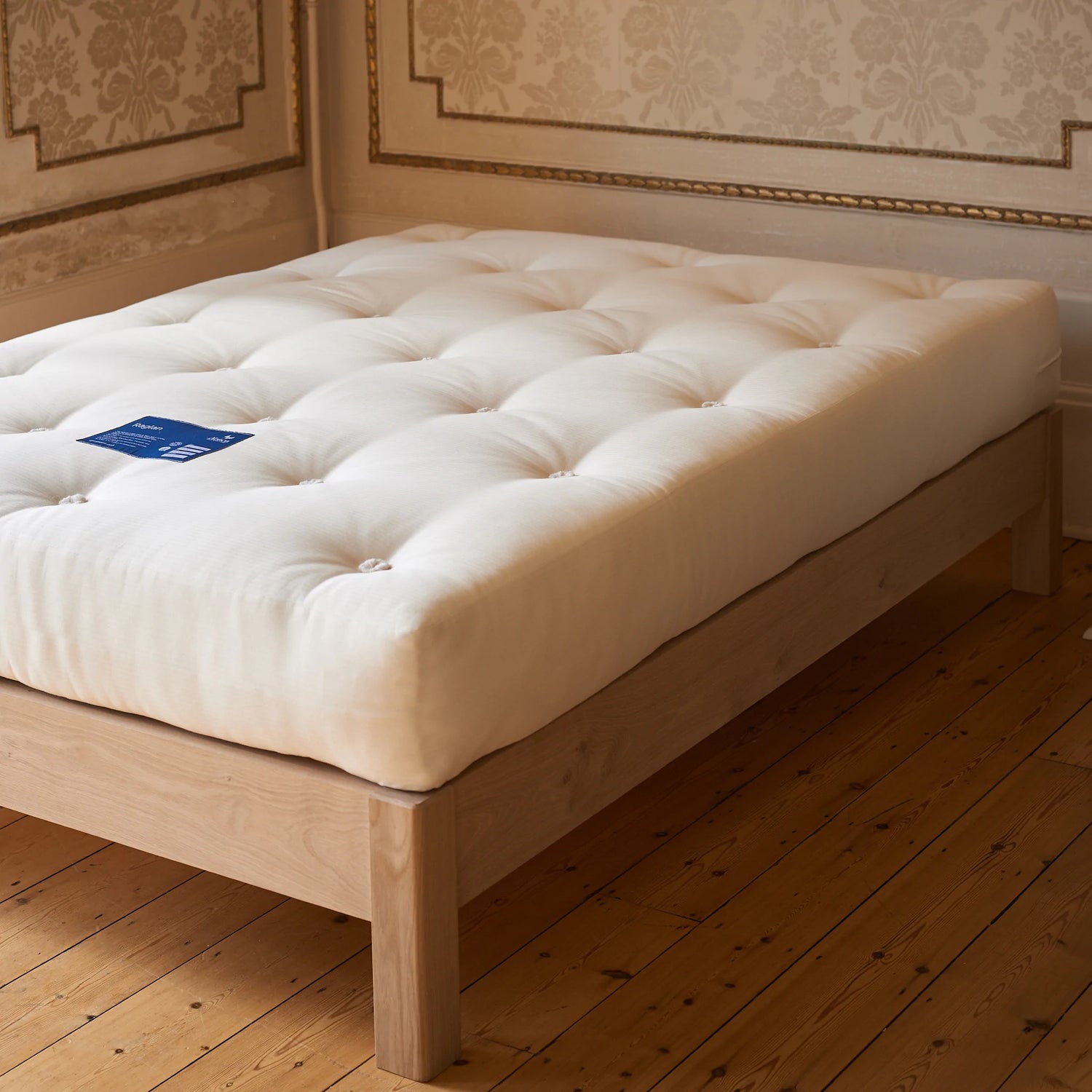 Are you a side sleeper and in need of a quality mattress for side sleepers?
If you are a side sleeper and you're looking for a high-quality UK mattress, then look no further. The Rhossili, Raglan and Ramsey are all latex and perfect for side sleepers. They all range in depth and have different characteristics but what they share is they are metal-free and great for side sleepers and back sleepers. Click here, to compare the mattresses side by side and figure out which one is best for you. If you're a side sleeper, and keen to buy a deep mattress, our Raglan mattress could be the one for you. If you are looking for quality but you're on a more limited budget, the Rhossili is a good quality mattress suitable for most adults. This high-calibre mattress not only has a firm latex layer, but it also has softer latex on either side for unparalleled support. Perfect for side sleepers.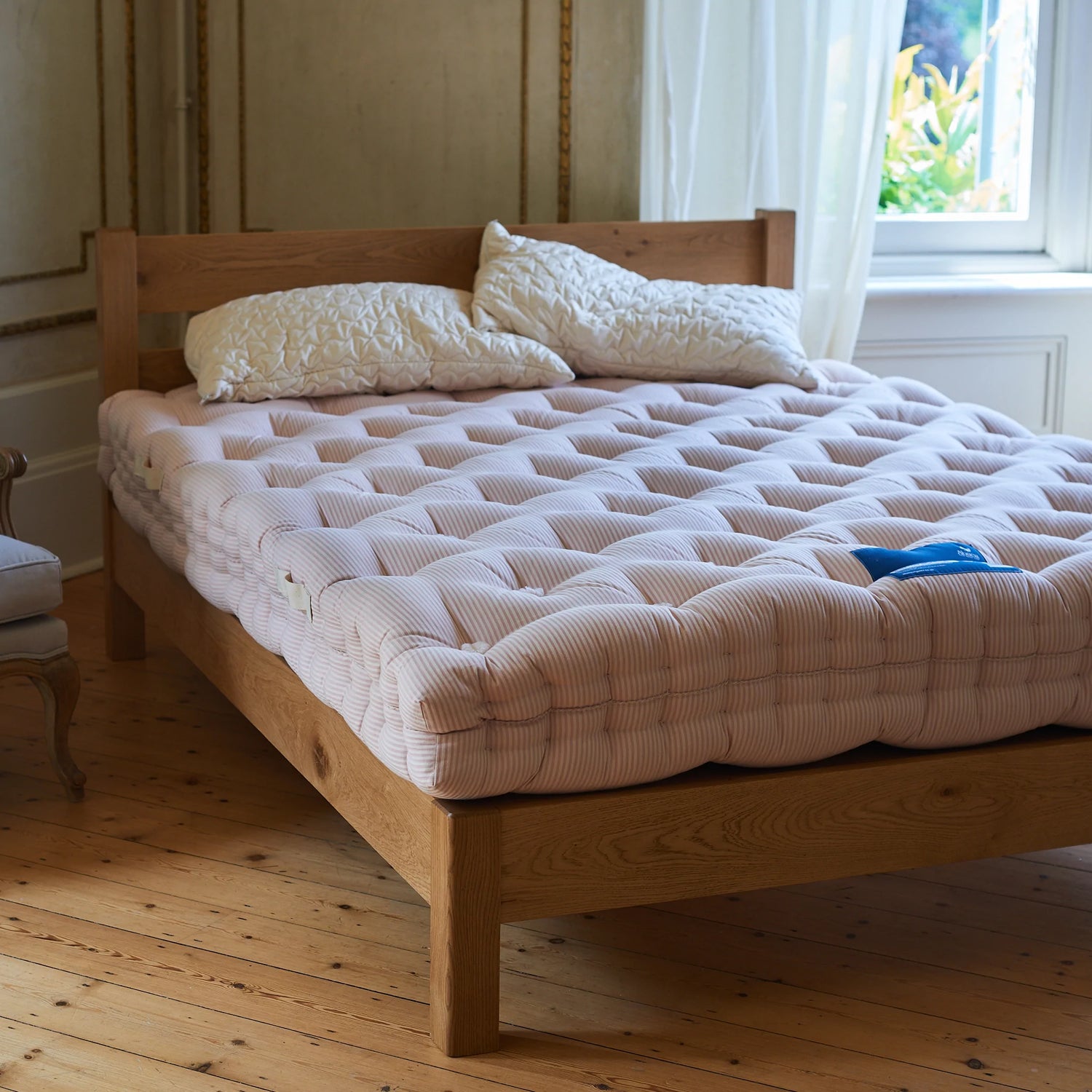 Looking for a quality mattress suitable for all sizes and weights?
If you are in the market for a high-calibre mattress, suitable for different weights and sizes, we have a good range of options for you. The pocket-sprung range is a delight for many customers and is handmade to perfection. We offer different options depending on whether you are looking for soft, medium or firm. This helps you narrow down the choices and find a good quality mattress that meets your needs and preferences. If we pick out the Chester, this mattress is ideal for couples that are different in weight. Not only that, this mattress can be made uniquely for customers. It is long-lasting and a good choice if you are looking for a quality mattress. Moving up the range we have the Menai, which is a firm mattress and excellent for heavier people. But if you are looking for ultimate superiority, the Nevern is ideal.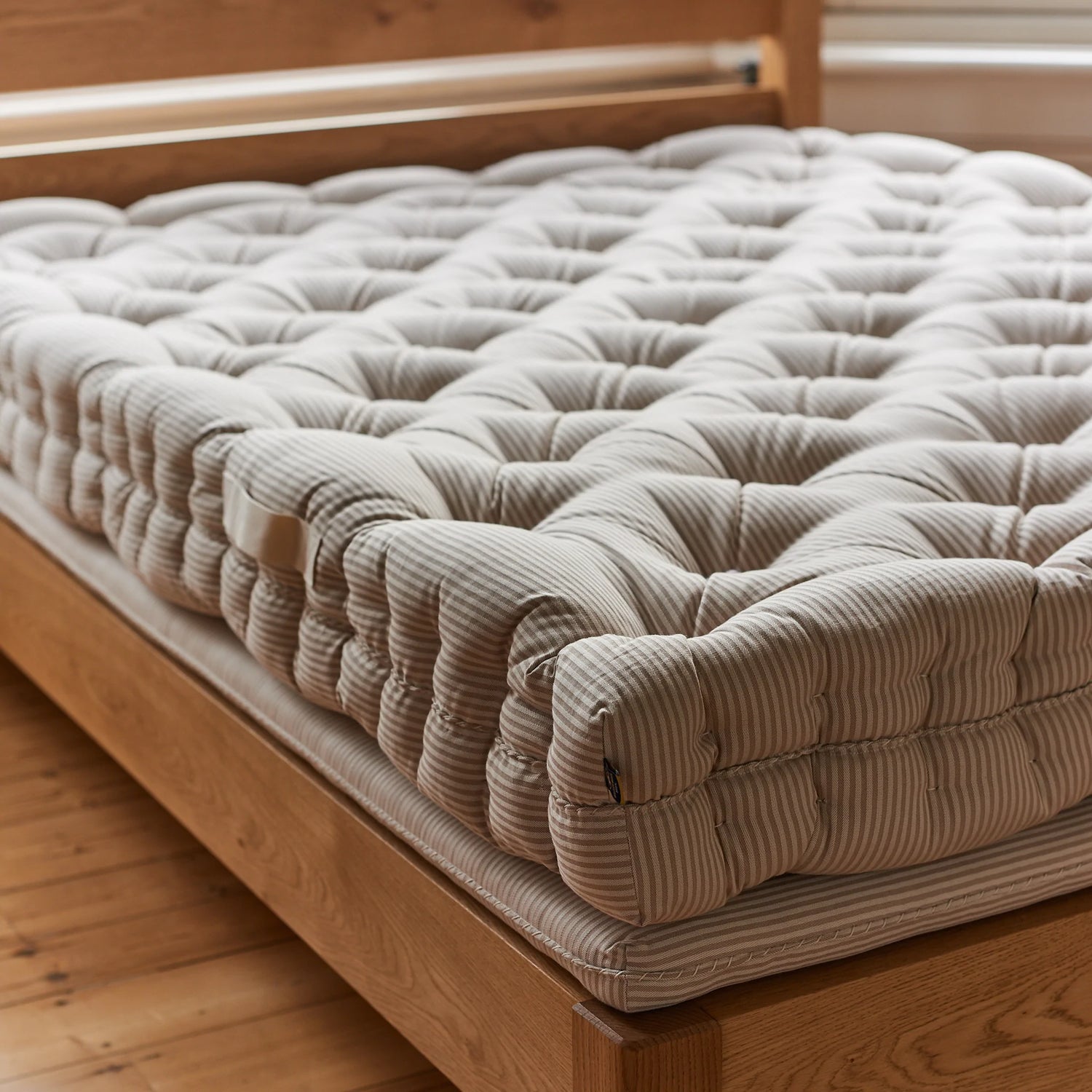 Looking for a unique quality mattress?
How often do we consider a fibre mattress when we're looking for a quality mattress? These mattresses are great if we are looking for metal-free and renewable properties. The idea of an Italian style, handmade in Wales is an interesting thought. So, let's dive in and look at why people are considering something different. Well firstly, when you examine the market, some of the most premium mattresses are made using natural fibres. This world is naturally incredible - some of our most natural materials have enormous value to us. The Newgale is made with wool and has been a delightful choice for people looking for something different to the mainstream market. Different again, we have the Nolton. This is softer than the Newgate but also uniquely made per customer. For a quality mattress made of wool and horsehair, this is an excellent choice for a great night's sleep.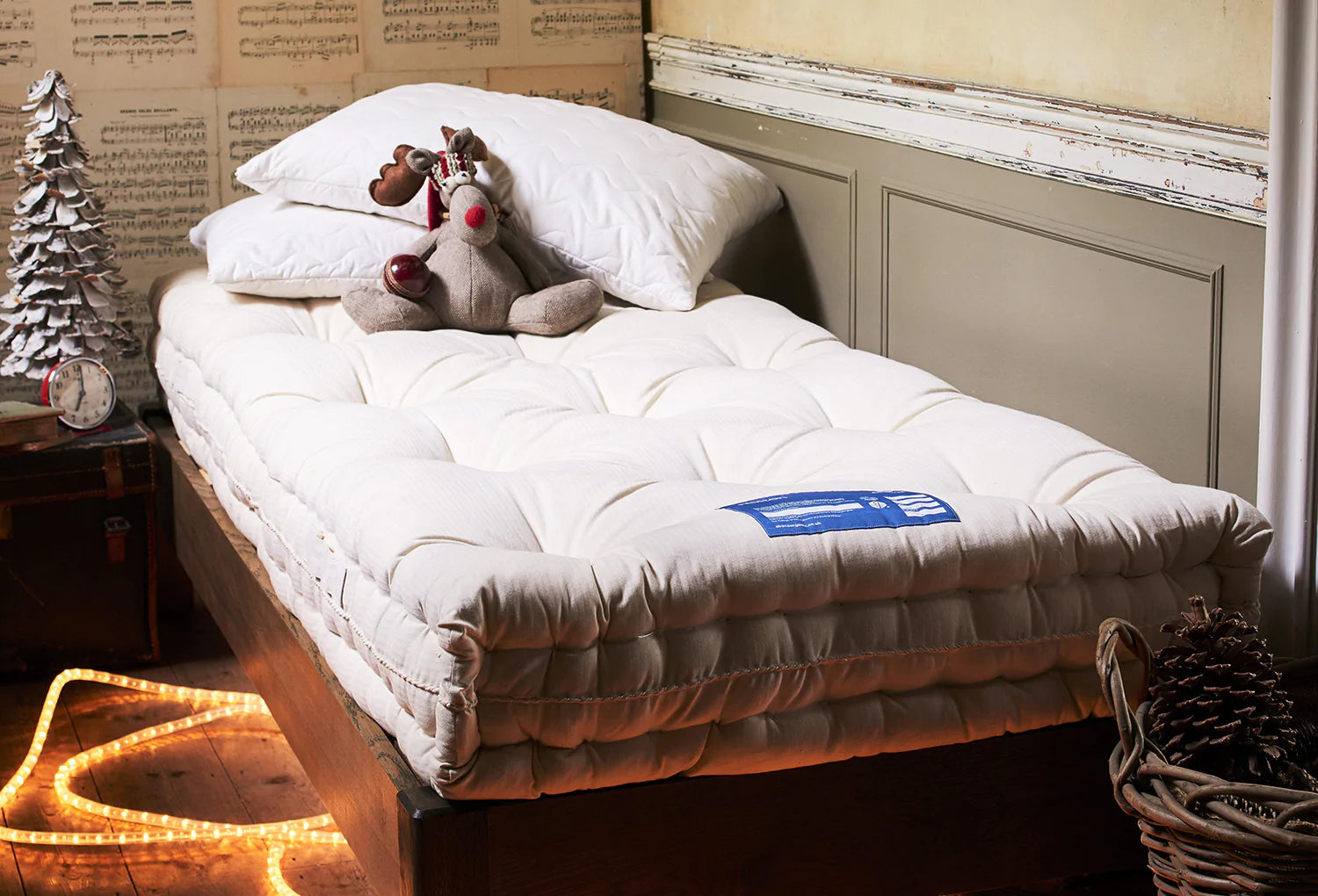 Looking for a quality mattress purpose-built for children?
We know you're children mean the world to you and if they are well-rested, they are much easier to handle! Not only that, if they have a bad night's sleep, it is likely you have a bad night also! So, you're effectively buying a mattress for both of you!! Of course, there are many different choices available for children's mattresses in the shops and across the internet. If you are looking for something high-calibre and long-lasting, Abaca offers superb choices. For a deep, pocket-sprung, long-lasting mattress the Snowdon can be enjoyed by your kids all the way up to early adulthood. On the other hand, we have the Ramsey which is less deep but metal-free and made with the finest wool and natural latex.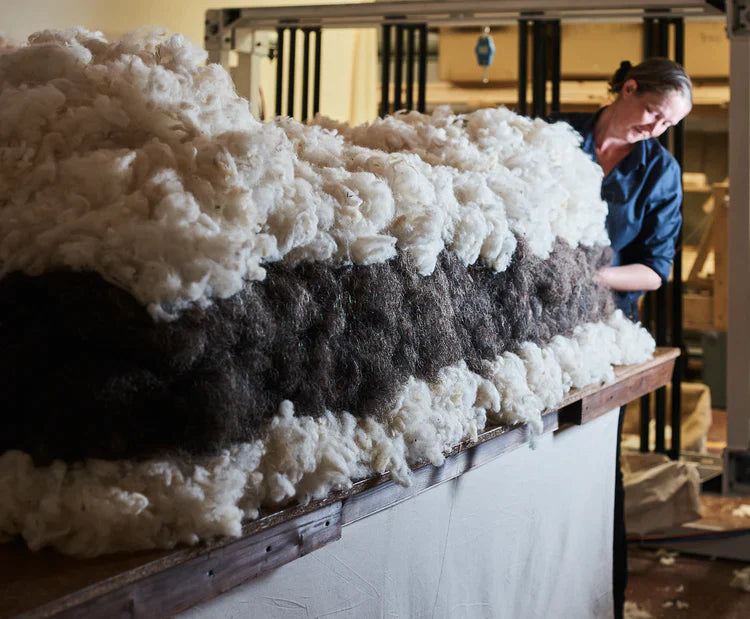 Other factors which add quality to our mattresses
We have a highly skilled team that handcrafts quality mattresses in the UK. If you're looking for unique alternatives to the typical mass-produced mattress, consider Abaca. Our products are made with natural materials to avoid the toxins and chemicals that can be used in synthetic materials. Furthermore, the materials that we use are often better for regulating temperature – which is important throughout the year in different seasons. It is important not to choose a mattress that doesn't trap heat and instead is designed with breathability and air circulation in mind. The idea behind the designs is to stay warm in the winter but also cool in the summer. It is a difficult balance but with the right room conditions and a quality mattress, you can drift into the clouds in no time. Additionally, some of these materials, such as wool, there are naturally hypoallergenic which is another huge advantage.
Do you have a query about one of our quality mattresses? Call our team at Abaca on 01269 598491 for advice.
Use the contact form below to send through any questions that you may have. We are more than happy to answer queries about any of our quality mattresses or any other product on our website.
Contact us about our quality mattresses
Frequently Asked Questions About Our Quality Mattresses
When researching quality mattresses, I keep coming across the term 'hypoallergenic' but what does this mean?

Products labelled hypoallergenic mean that they have been specially produced to be gentle on the skin. People choose products that are hypoallergenic because they reduce the chance of allergies or rashes and are ideal for those with sensitive skin. So, if you have allergies or skin sensitivities, you should look for products that avoid anything that might cause irritation or inflammation.
Why should we buy a quality mattress from Abaca?

Our mattresses are handmade by skilled craftspeople. They are also made in small batches to ensure the right amount of care and time is put into each product and the highest level of quality is achieved.