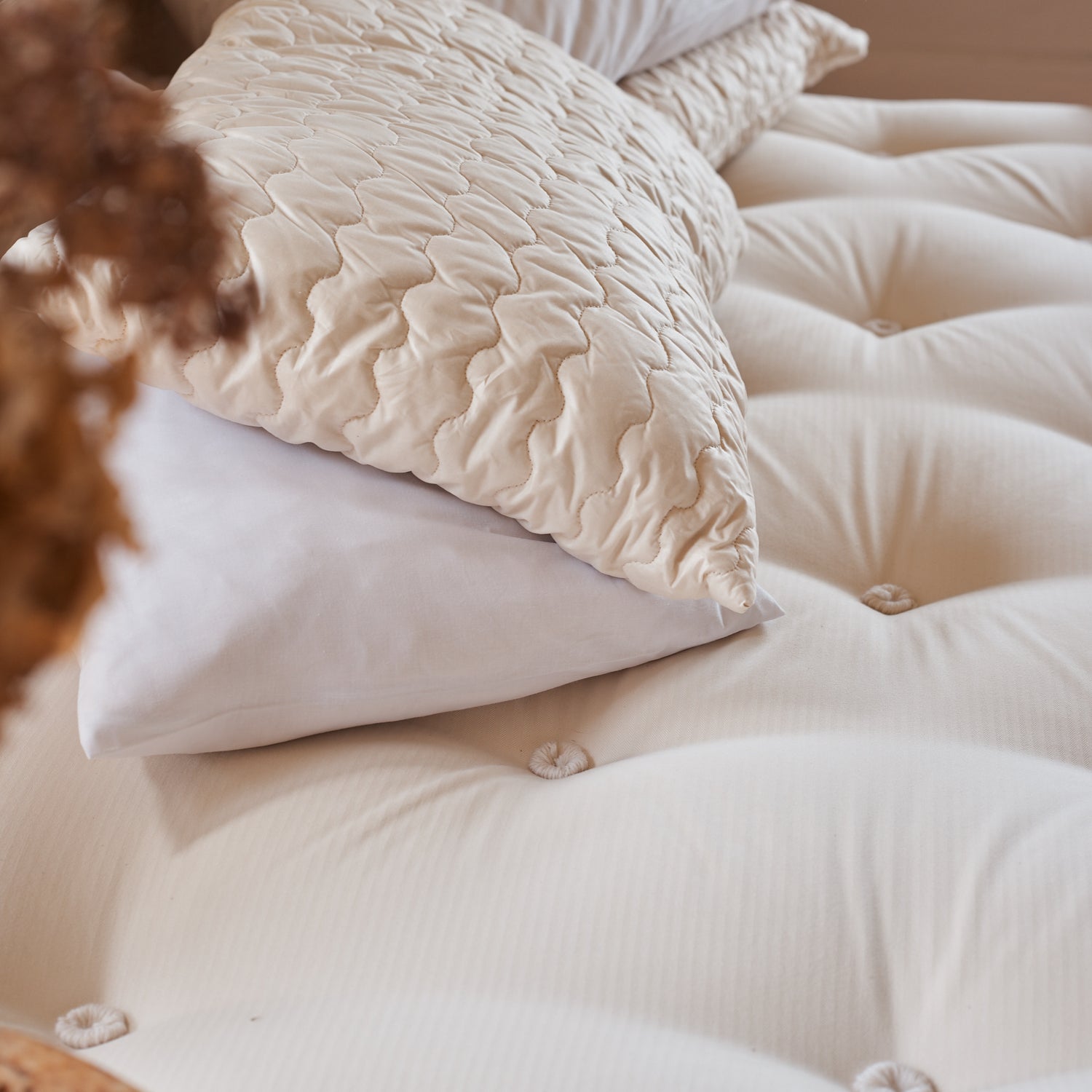 Our mission
We need sleep otherwise cognitive skills such as memory and innovative thinking are badly effected, so sleep clearly plays a significant role in the way our brain functions and develops. Without sleep we are grumpy, groggy and irritable; concentration becomes more difficult and our attention span shortens considerably. Our mission is to give you the most comfortable night's sleep, using only organic and natural materials.
Sleep ties health and our bodies together
Scientists are still working out exactly why we need sleep. Indeed it's a question that has baffled people for many centuries. Some believe we sleep so that our bodies have a chance to renew themselves after a busy day, but it turns out that the amount of energy we save by sleeping is about the same amount of energy that's in one piece of toast!
A good night's sleep is essential for both our physical and mental health, and doing everything we can to ensure that we sleep well ought to be a priority. Choosing a mattress and bedding made with natural materials will help your body regulate its own temperature. Wool is proven to create the very best sleeping environment because of it's ability to wick moisture away.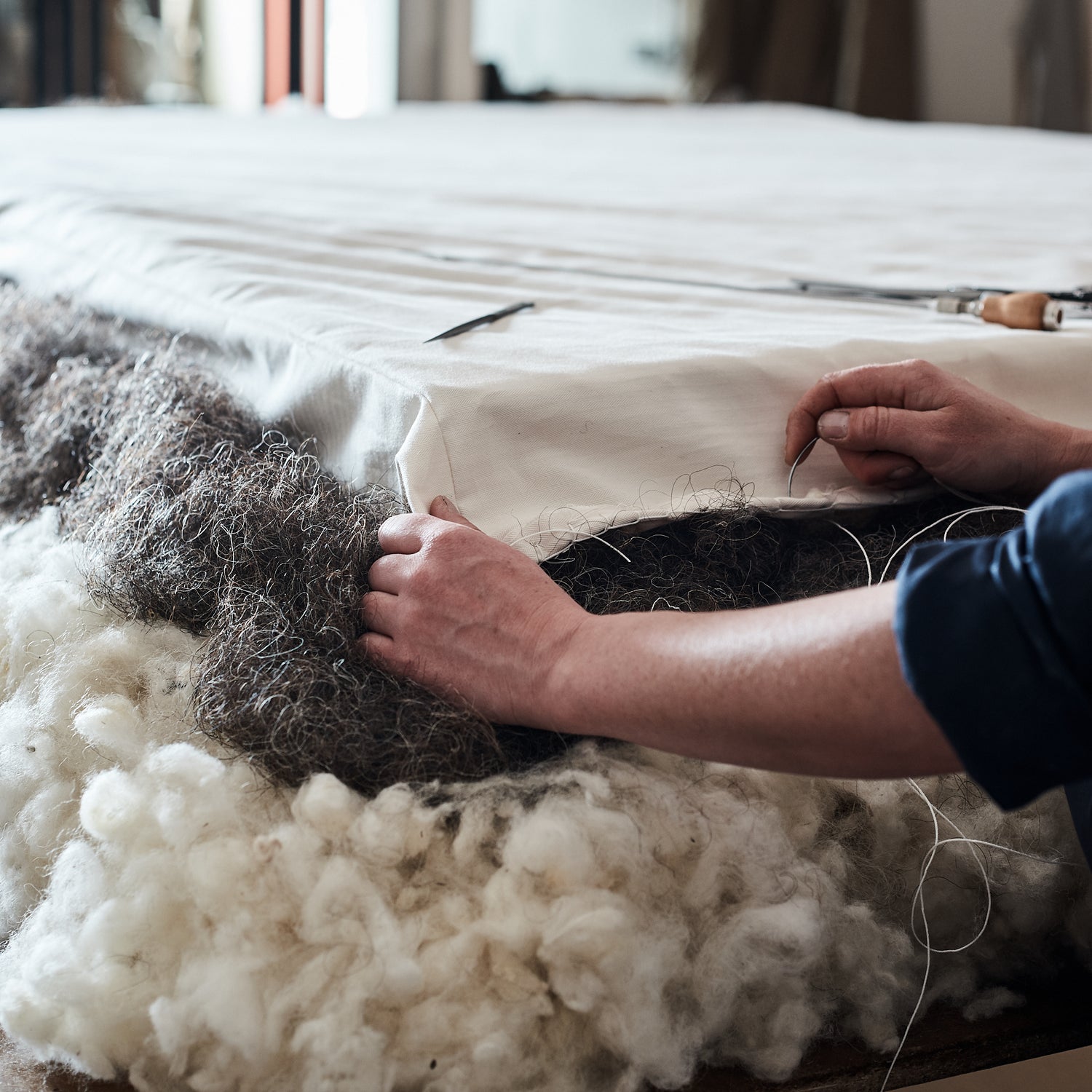 Handmade for you...
Over the years Abaca has made mattresses for horseboxes, yurts, camper vans, narrow boats and yachts. Every time we make a bespoke mattress for one of our customers it's made to the high standards that they expect. So whatever the size, wherever the mattress needs to go, be assured that we will work with you so you get exactly what you want.
Delivering your new mattress is no problem either. Whether you live in London or on an island off the coast of Scotland, there is an appropriate way to deliver your new mattress. If you live further afield rest assured the international carriers we work with will deliver anywhere in the world. We've sent mattresses to lots of destinations, including France, Switzerland, Tahiti, Dubai and Hong Kong, so do please ask us for a quote.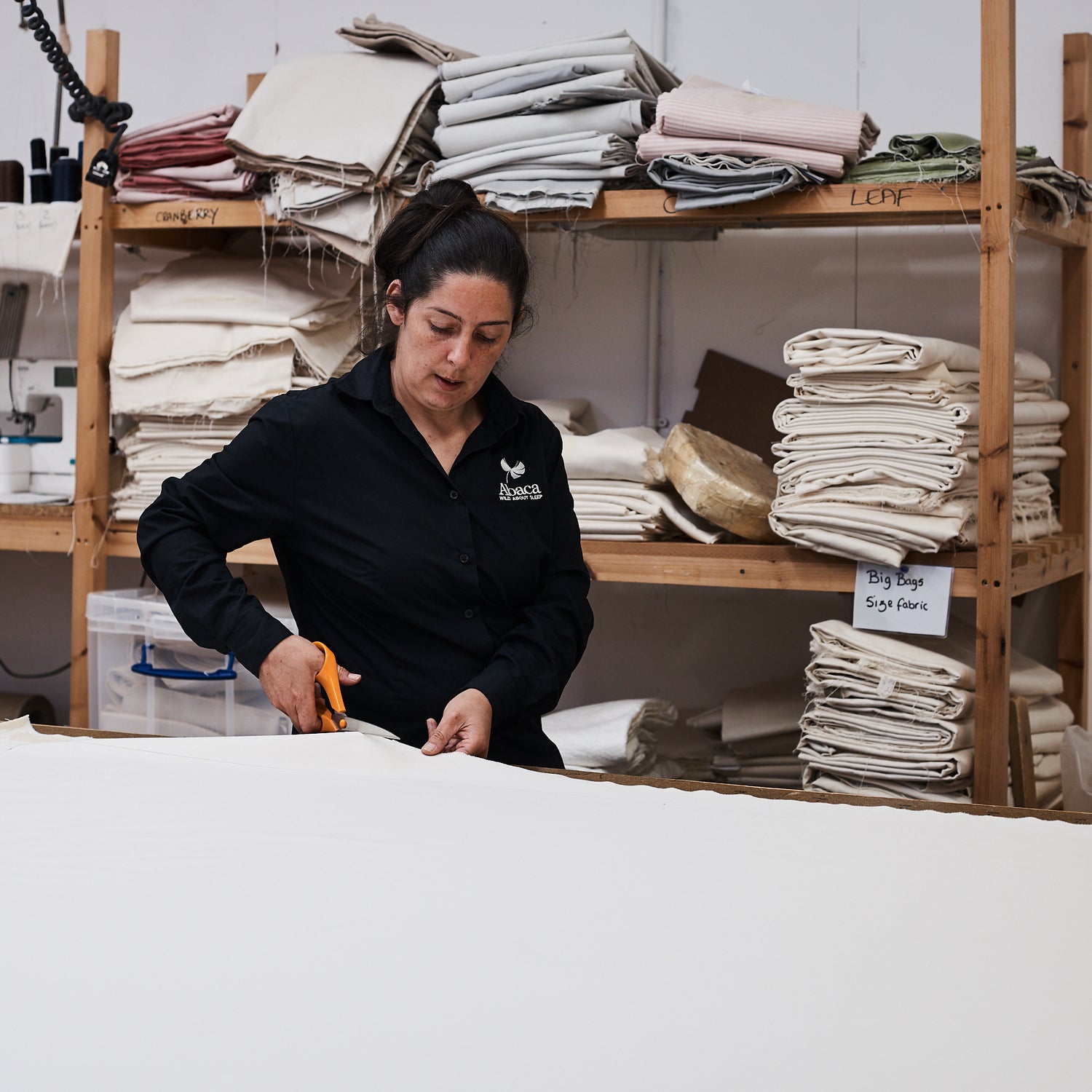 ...By our dedicated craftsmen & craftswomen
Every mattress is hand made to order. This means that we can make exactly what you want whether it be longer, shorter, wider or narrower. So if you need a tiny mattress for a converted attic or an extra large mattress for a master bedroom, we can make it for you.
Speak with our specialist team and discuss your needs. They'll be able to talk through all the options, and give you great advice about which mattress is best for you. Once that decision is made, then there are lots of extras that we can offer. You may need corner cut outs for a four poster, or perhaps you'd like your mattress monogrammed in a particular colour embroidery thread. Zip and link is a popular choice as is a dual sided mattress for those of different weights.