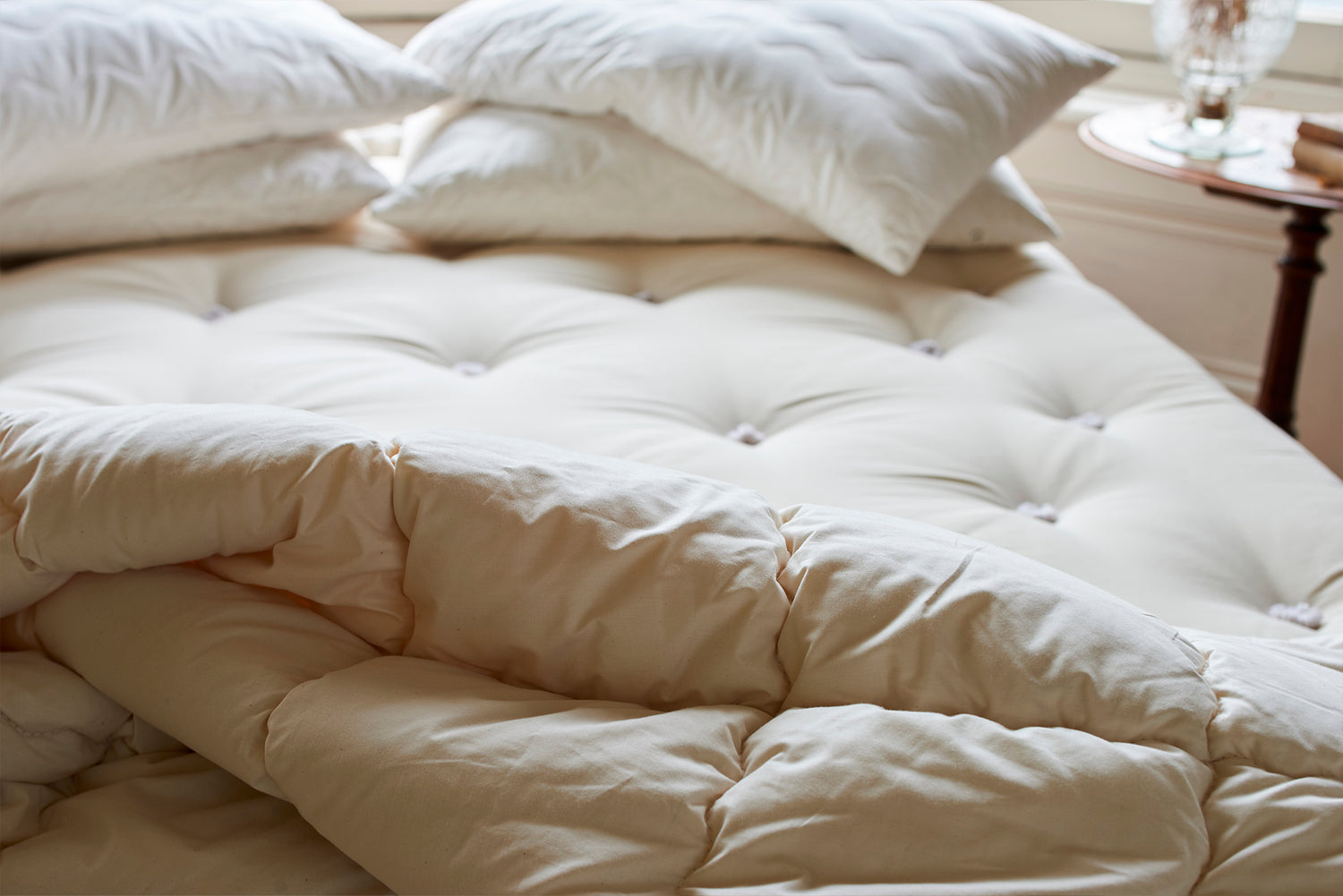 Organic wool duvets
Take a look at our quality all-year-round organic wool duvets. Not only is this luxury organic wool duvet available in single, double, king and super king sizes but you can also request custom-made sizes too! Duvets made of wool can be much more comfortable than those made of synthetic materials.
Wool regulates body temperature
Wool allows your body to regulate its own temperature much better than synthetic fibres, which means you won't have to toss and turn throughout the night because you're too hot or too cold. There is also something else to bear in mind - it is recommended that duvets made with animal hairs have the natural capacity to regenerate themselves, therefore consider airing them frequently and exposing them to sunlight when possible.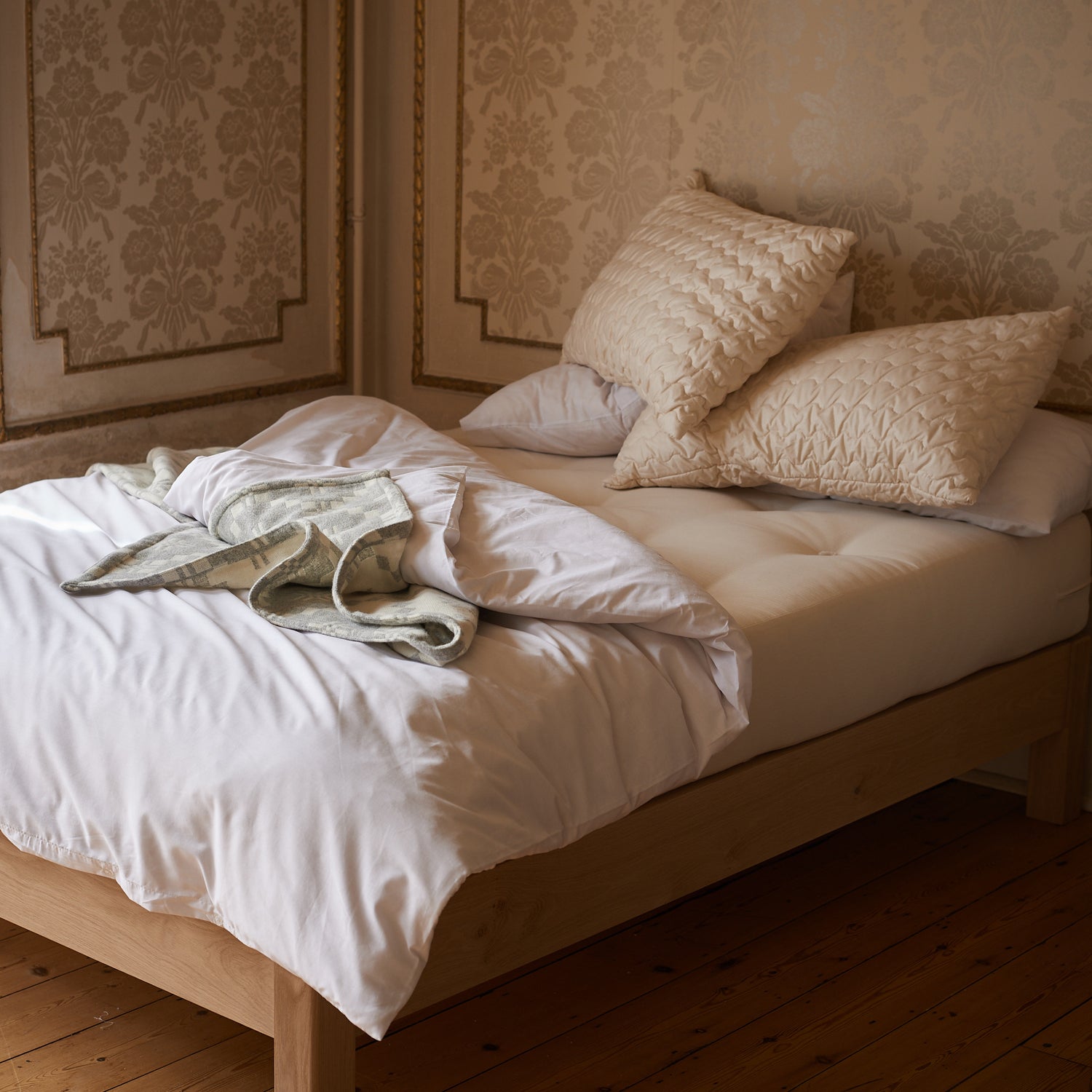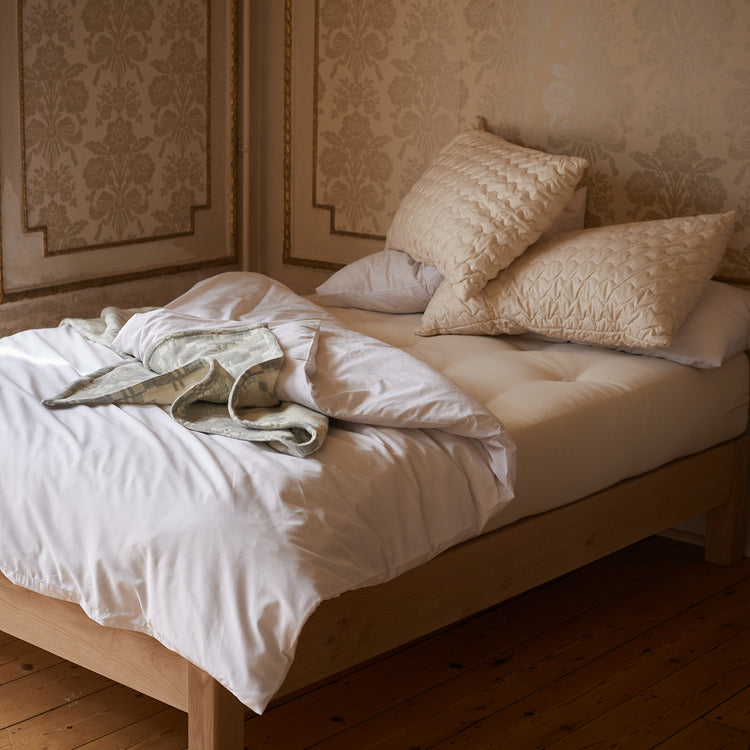 Need help with duvets?
If you want to speak to someone about our organic duvet give us a call on 01269 598491, or book a consultation date and time and let one of our expert team help you.
Book a consultation
Biodegradable
The organic wool, from which our organic wool duvet is made, will biodegrade when it reaches the end of its natural life. We are helping to keep the planet green by making sustainable products for the environment.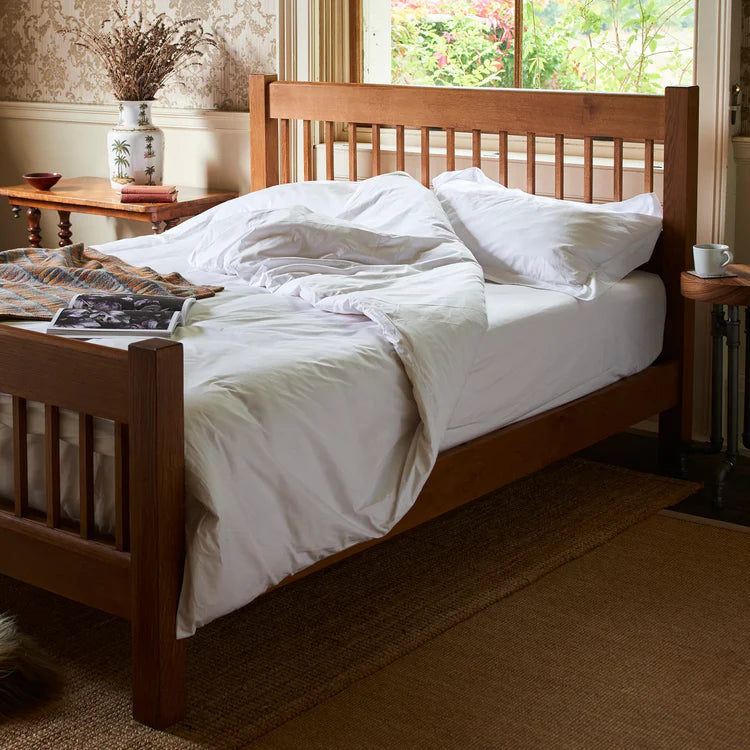 What do we mean by 'tog'?
"Tog" is a measurement of how thermally insulant an area is (also known as thermal resistance). The measurement tog is commonly used in the textile industry for duvets. Tog measuring equipment has been around since the 1940s with the introduction of the Shirley Togmeter.
Duvets tend to be categorised into 4 areas: minimal weight (1 - 2.5 tog), summer (3 - 4.5 tog), spring/autumn (7.5 - 10.5 tog) and winter (12-13.5 tog). When you consider modern improvements made to homes in recent times (such as central heating, heating control and wall/loft insulation), a lot of people tend to be happy with an average tog rating.
At Abaca, our organic wool duvets have all the added benefits of wool (cool in the summer, warm in the winter), as well as an average tog rating to satisfy your all-year-round requirements.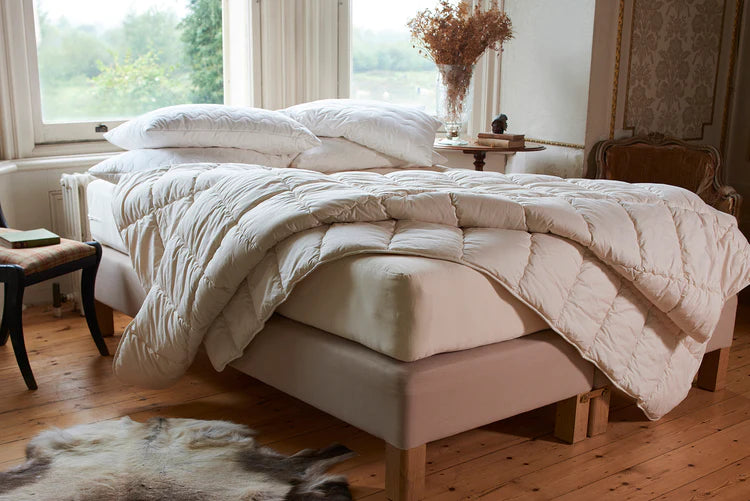 Organic wool duvet with Welsh wool
Our Organic Wool Duvets are handmade in Wales and we pride ourselves on the fact that they are made in an environmentally friendly way. Our company has been around for twenty years, so we have a wealth of knowledge about all of the different organic products that we use.
If you happen to enquire about one of our products, you can be sure that we'll recommend a solution tailored specifically to your needs.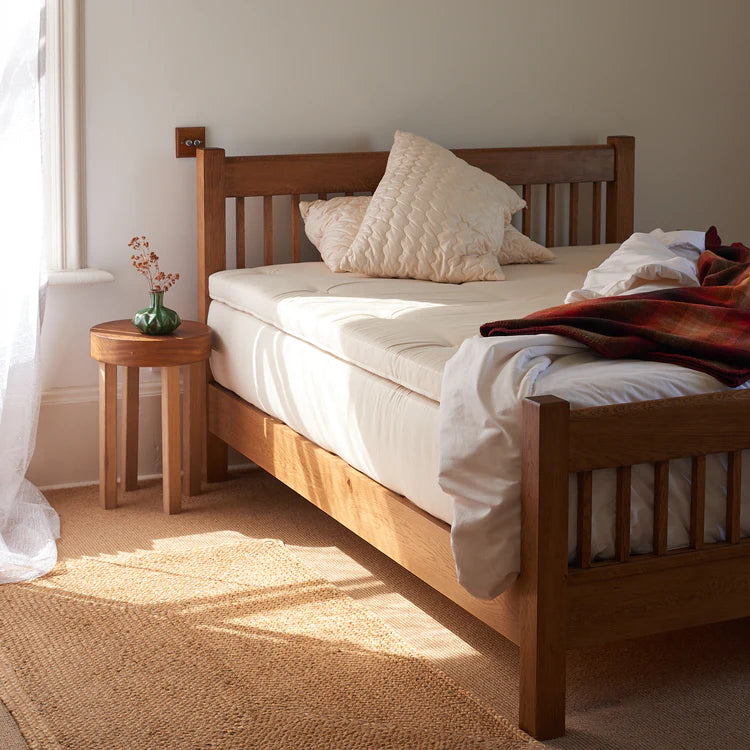 Assessing your sleeping environment
We are proud of our lovely organic wool duvet design and expect these to make a positive impact on your sleeping environment. When looking at other factors which benefit your sleeping environment, don't overlook the impact that a mattress has on heat regulation.
Many people find that memory foam mattresses retain more heat than traditional pocket sprung styles. For good quality mattresses (fibre and also pocket-sprung), please visit our organic mattresses page.
Organic duvets FAQs
What sizes are available for Organic Wool Duvets?

Our Organic Wool Duvets are available in Single, Double, King and Super King sizes.
Can you make Organic Wool Duvets in custom sizes?
Are your Organic Wool Duvets suitable for allergy sufferers?

Wool is naturally hypoallergenic and therefore great for allergy suffers.
Do you sell other organic products?

As well as organic mattress duvets we sell pillows, bed linen, mattresses, mattress toppers, mattress protectors, beds and headboards. Feel free to get in contact if you have any queries about our organic wool duvets or any other product on our website.