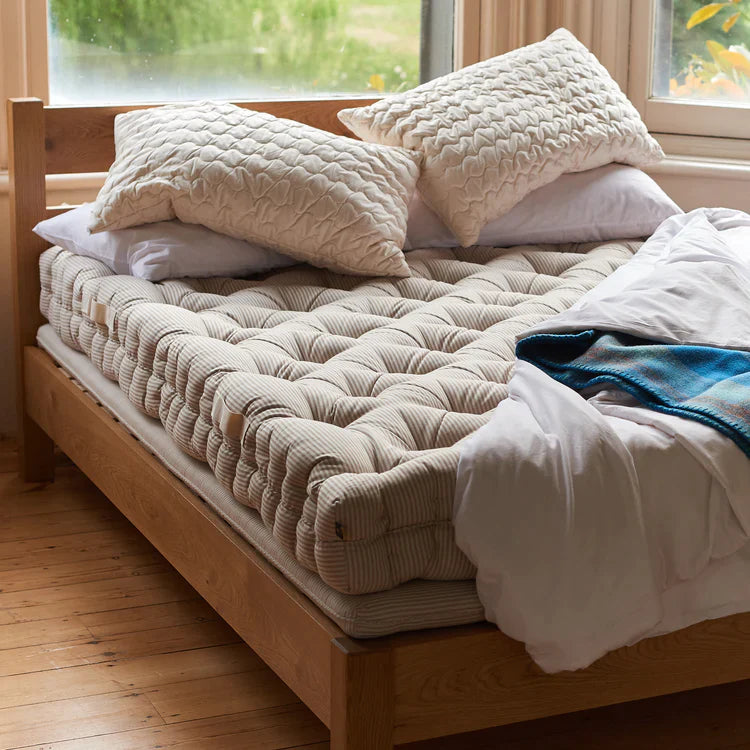 Comfort Meets Sustainability
Organic mattresses made from natural materials that are free of toxins and chemicals, promoting a worry-free and hypoallergenic sleeping environment. These mattresses use organic cotton and natural fillings, reducing the risk of allergies and asthma while providing superior comfort through temperature regulation and airflow. We prioritise sustainability through chemical-free mattresses, contributing to waste reduction and environmental preservation.
Explore our range
HANDMADE IN WALES
Luxuriously handcrafted to last years
NATURAL & ORGANIC
For the best nights sleep possible
FREE DELIVERY
UK wide on all our mattresses
MATTRESS GUARANTEE
Up to 15 years across our range
HANDMADE IN WALES
Luxuriously handcrafted to last years
NATURAL & ORGANIC
For the best nights sleep possible
FREE DELIVERY
UK wide on all our mattresses
MATTRESS GUARANTEE
Up to 15 years across our range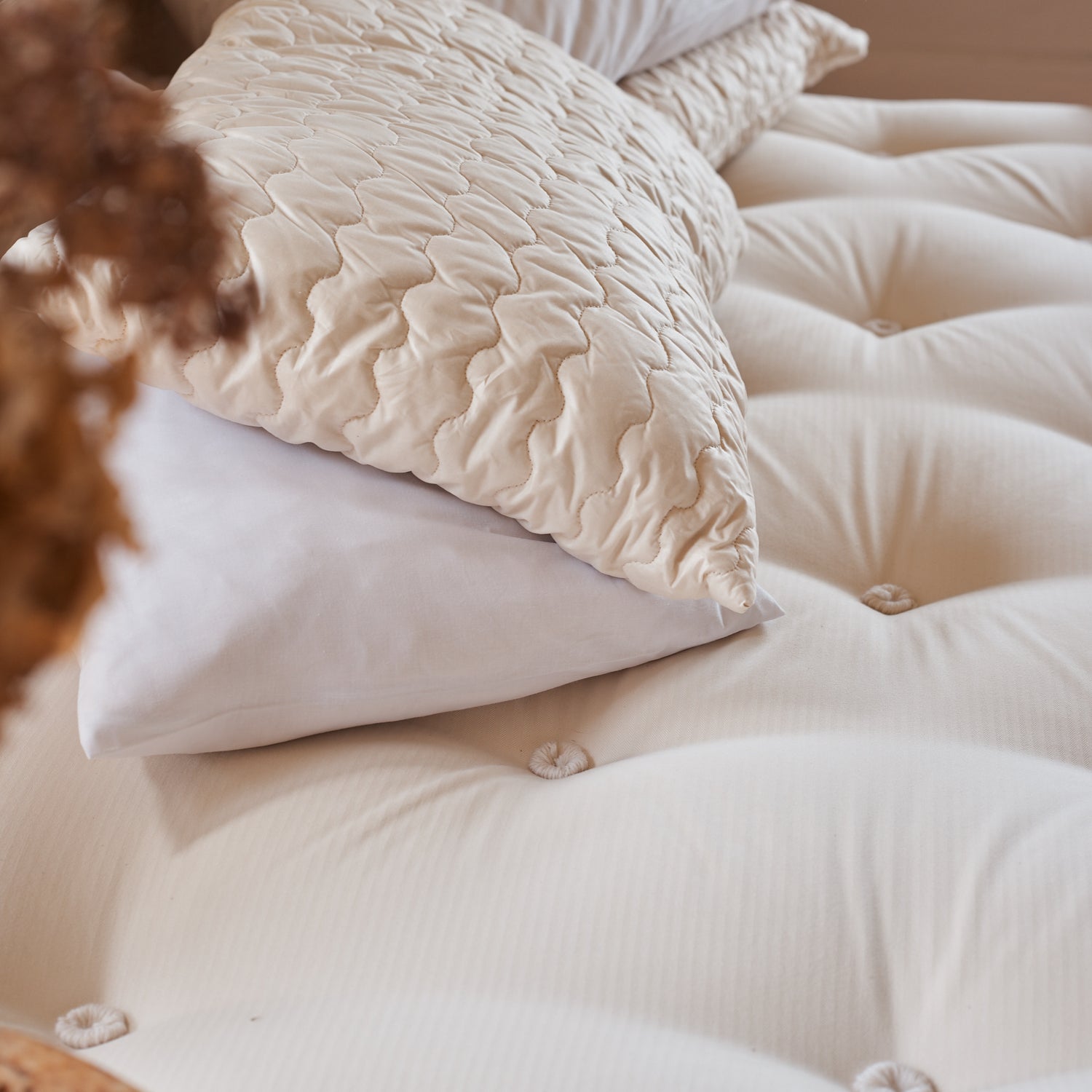 Pocket Sprung Mattresses
Made with organic, planet-friendly materials, a pocket sprung mattress will give you perfect support whatever your sleeping position. The natural materials we use ensure you get a great night's sleep.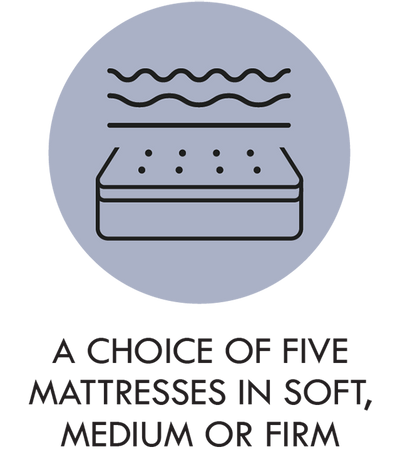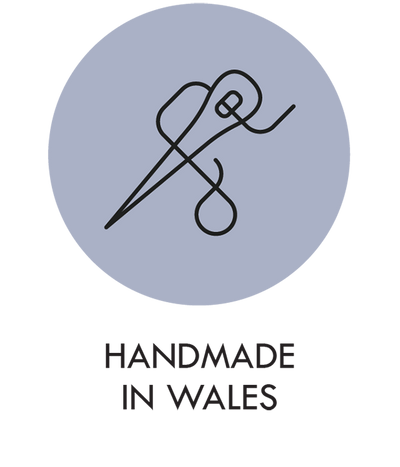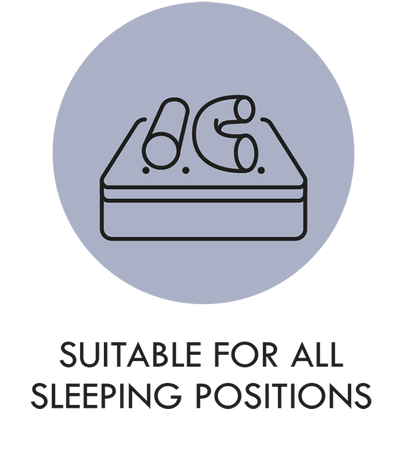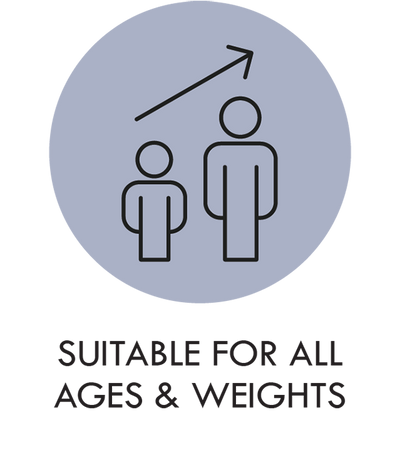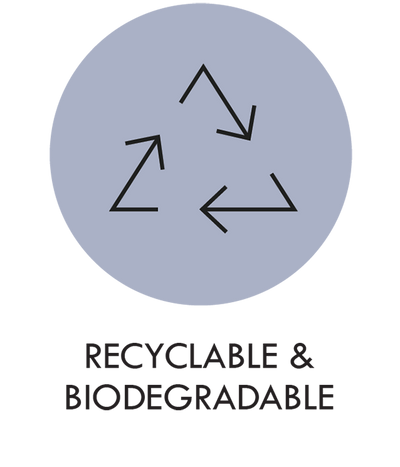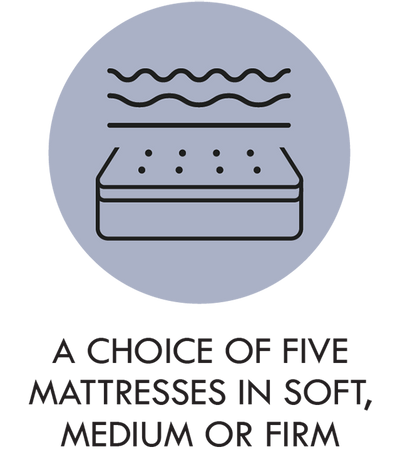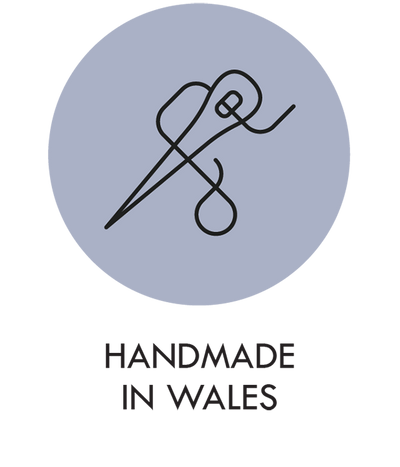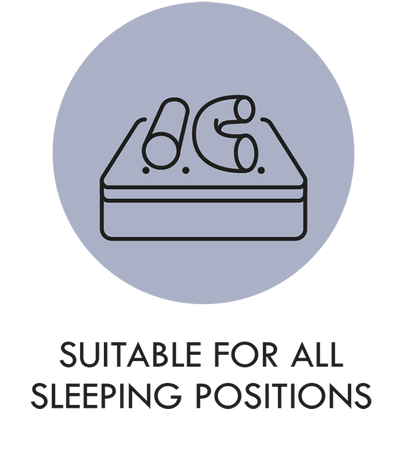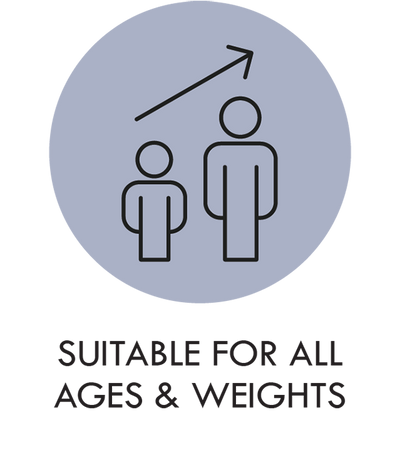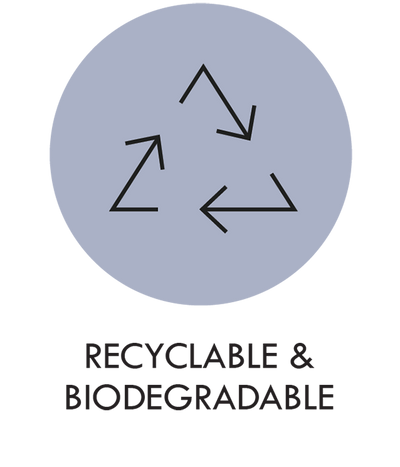 Shop range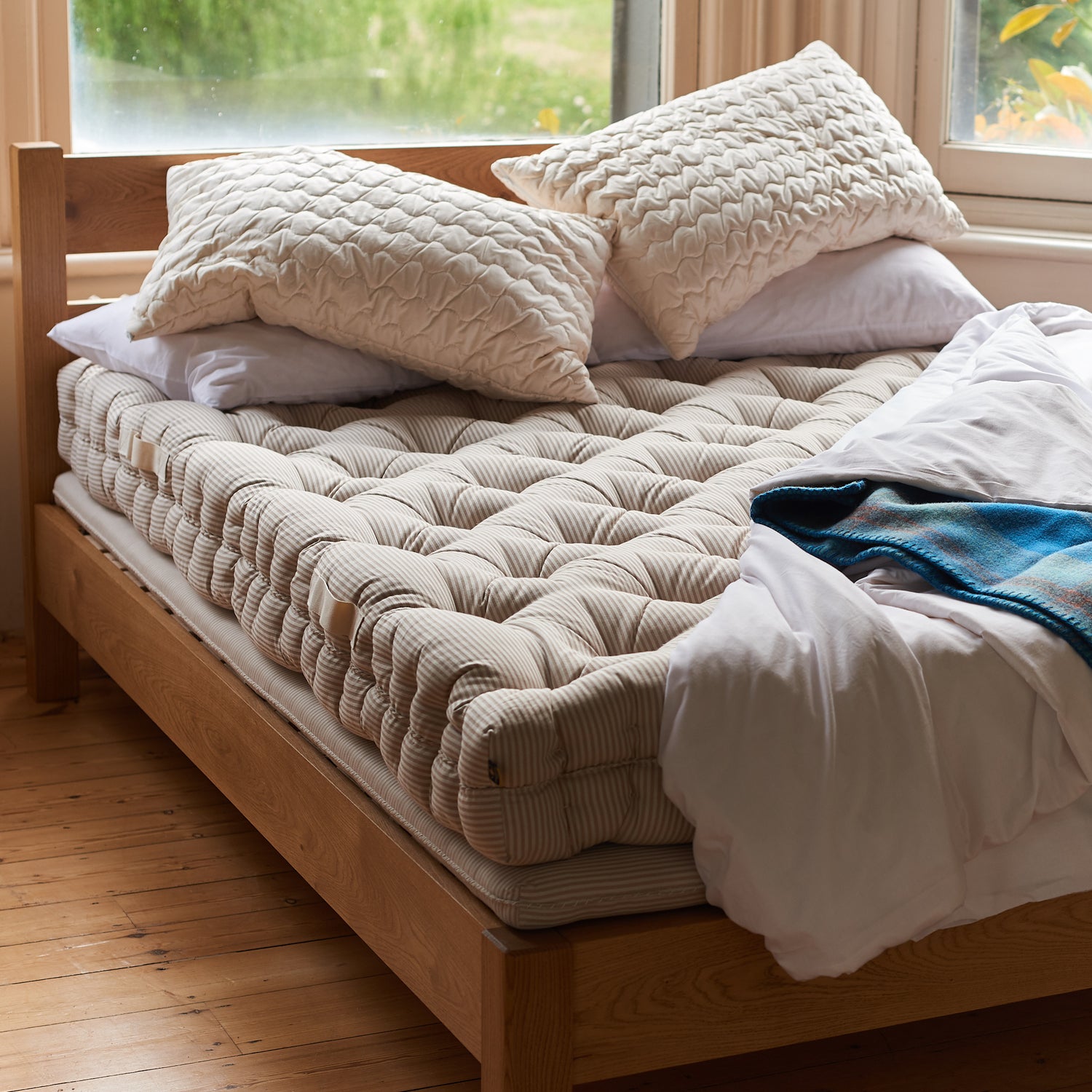 Fibre Mattresses
Fibre mattresses are everything that an 'ordinary' mattress isn't. Completely sustainable, organic and exclusively made by hand in our Welsh workshop. These suit anyone of any age or weight. They can be re-made whenever you choose, so these truly are mattresses for life.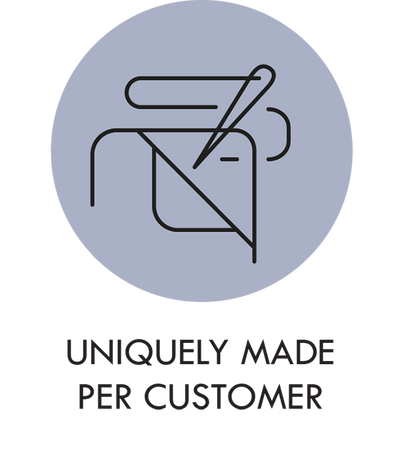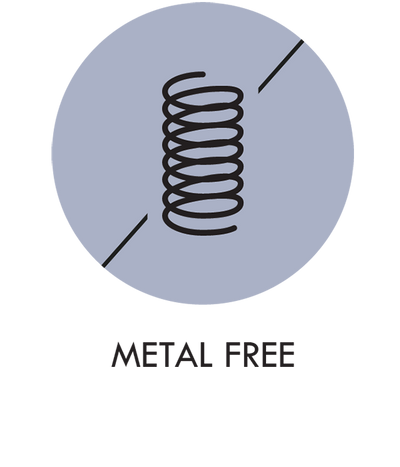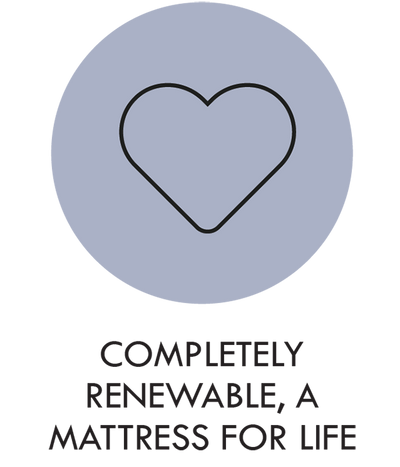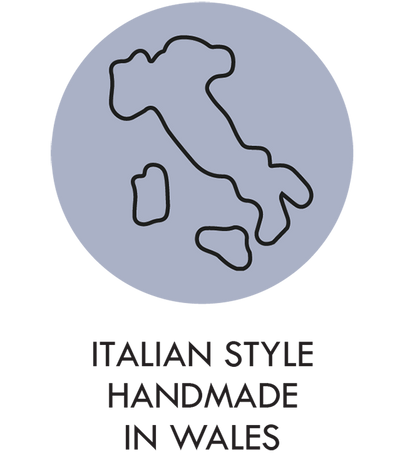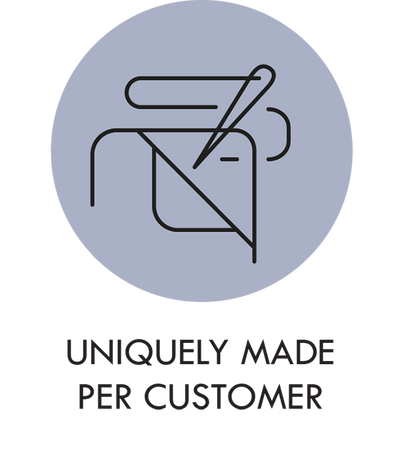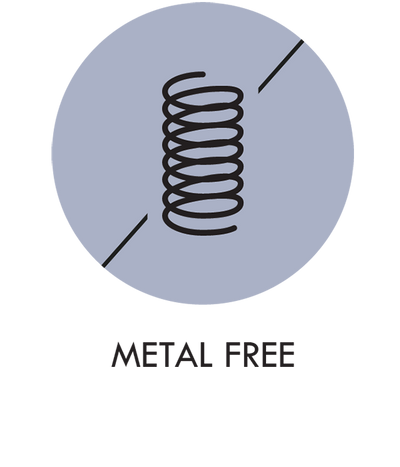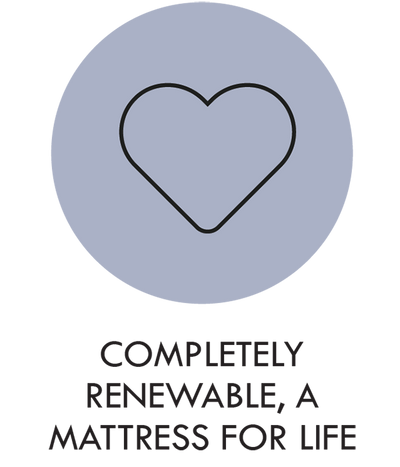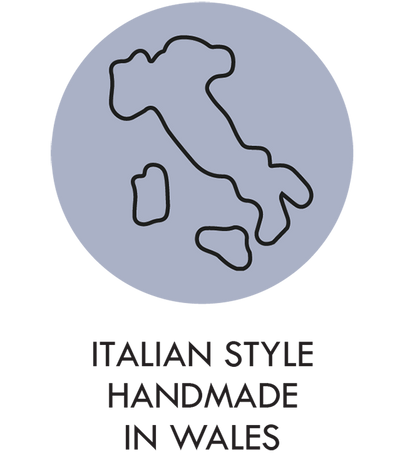 Shop range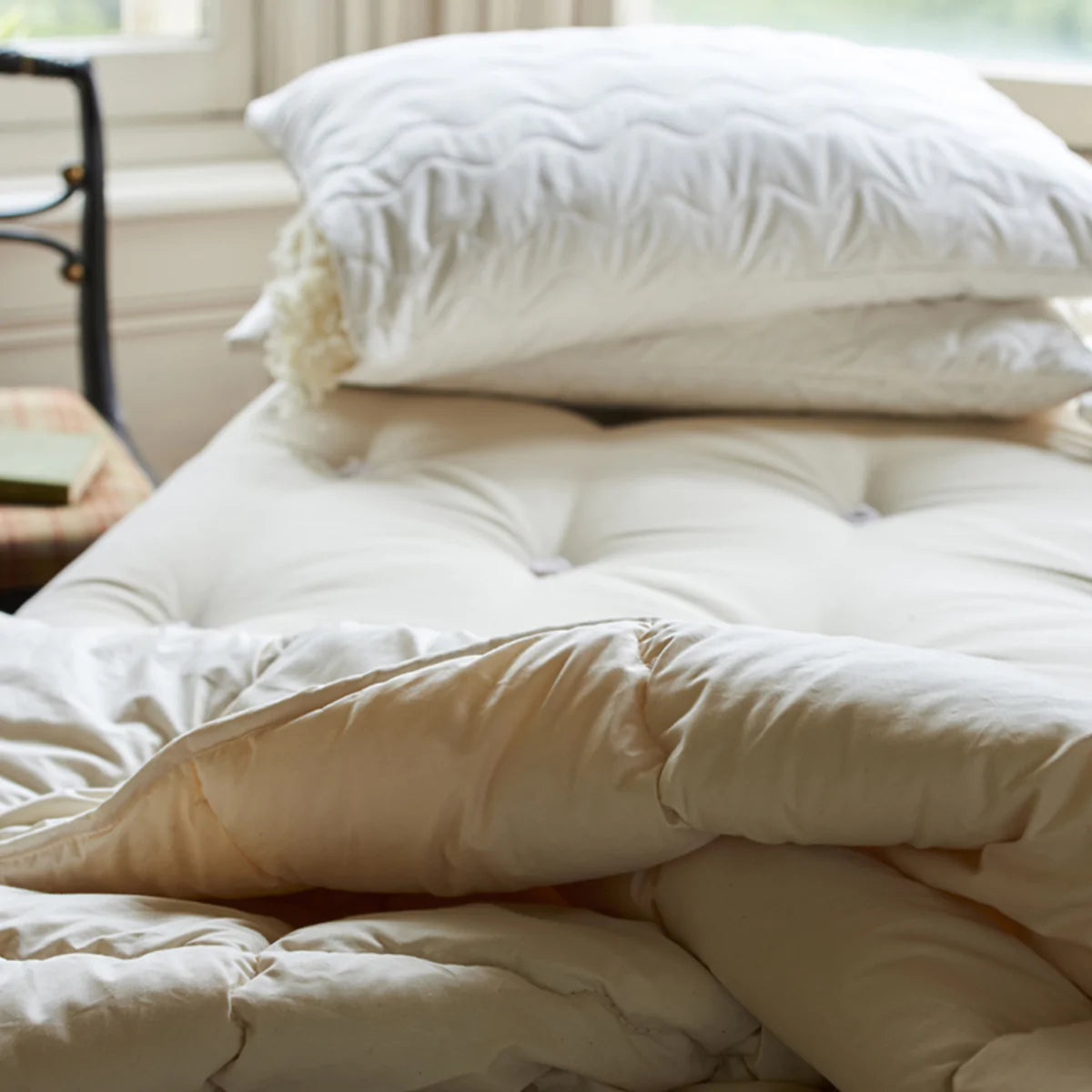 Latex Mattresses
Discover metal-free natural latex mattresses known for supreme comfort, made from rubber tree's milky substance, free of synthetic foam. Latex mattresses are sometimes preferred by side sleepers, but people of all ages and weights find them supremely comfortable.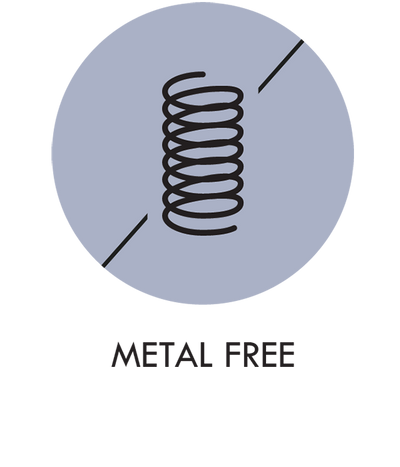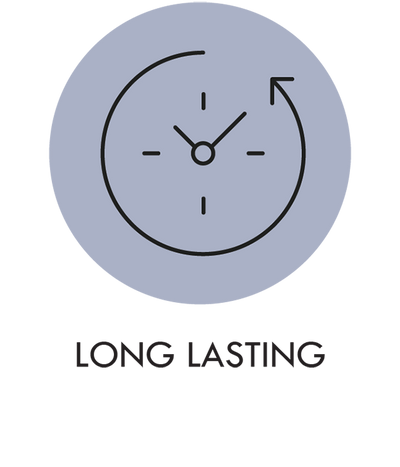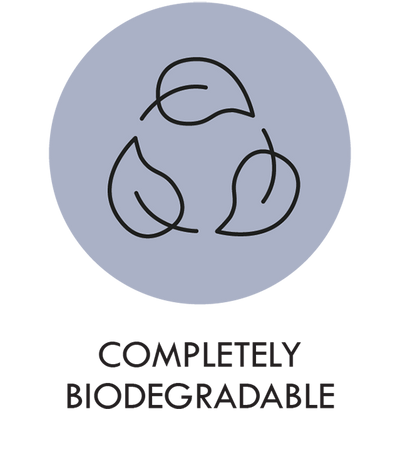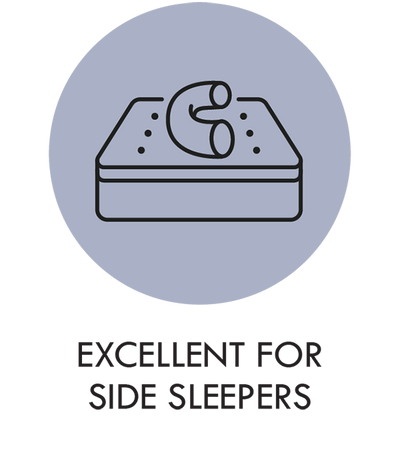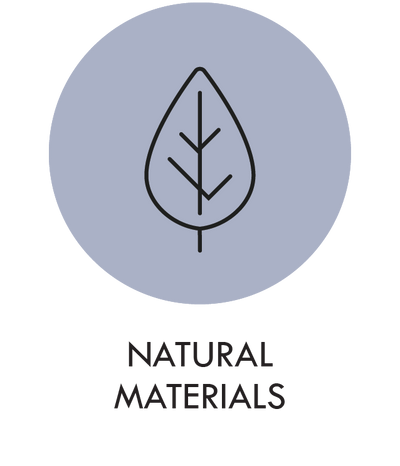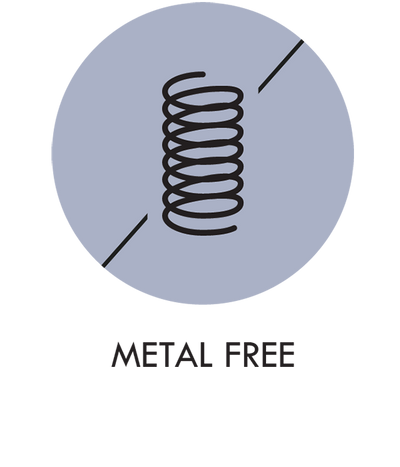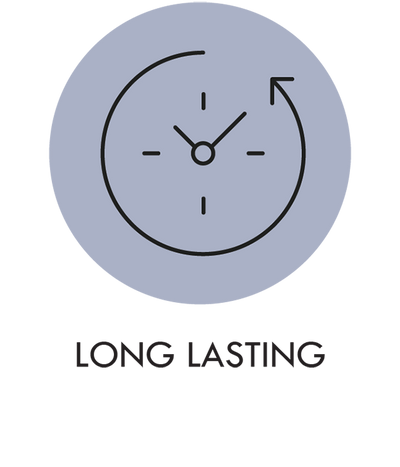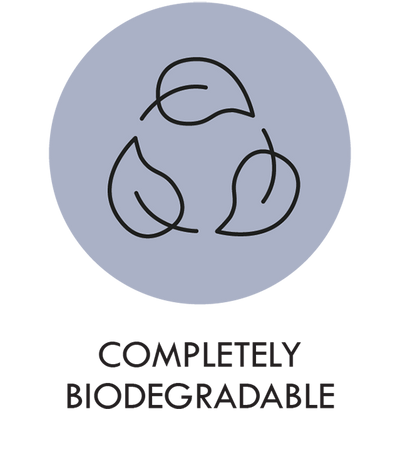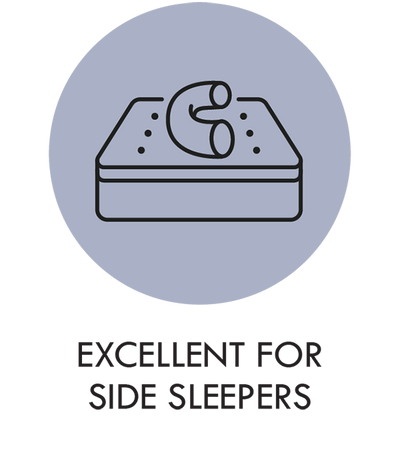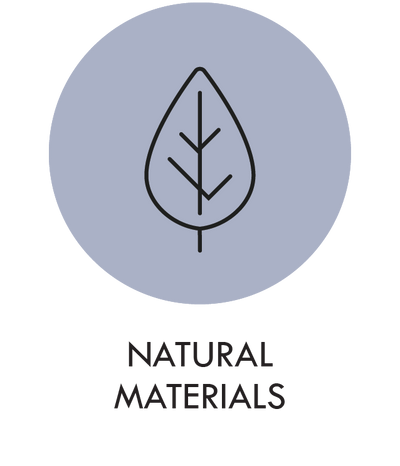 Shop range
Customer reviews
I went for the Nolton mattress and the results have been fantastic: I am now enjoying much better quality sleep than before, and whilst these mattresses aren't cheap, they do represent value for money in my mind, considering how much time one uses the mattress over the long term. I also am very pleased to support a small UK company, making a change for the better in a somewhat noisy commercial environment.

Keith Cowan, Nolton Mattress

The mattress gives just the right amount of support and is so cosy and comfortable. Thank you so much for the unique and super service you provide in handmaking genuinely non-toxic organic mattresses. Wish I'd taken the plunge years ago!

Patricia, Rhossili mattress

It was a huge decision to justify investing so much money into a mattress, but I am completely thrilled. Other people just don't understand my joy but after just a few nights, my back feels amazingly different and for the first time in years, I'm not going to bed struggling to get comfortable before the night has even started! I am so thankful that I came across your company.

Barb Latham, Nolton Mattress

The value of deep restful sleep cannot be overestimated. Now family members have bought three more mattresses and are absolutely delighted with them. The quality of your products are second to none! The very personal service from Abaca is amazing and I recommend anyone who is looking to buy a mattress to save yourself the trouble of looking anywhere else, you can rest assured with Abaca!

Anne Ford, Ramsey Mattress

My Newgale has just been delivered and I couldn't be more delighted with it. It feels exactly as I hoped it would and as I imagined from the picture. The most comfortable mattress I've ever slept on. The only downside is that it makes it very difficult to get up in the morning! I wanted an organically made mattress without metal and, after much searching, I couldn't have asked for a better one. I will never have to buy another
mattress and couldn't be happier with my investment. I thoroughly recommend Abaca in every respect.

Wendy, Newgale Mattress

It is the most comfortable, supportive, lovely mattress I've ever slept on, including in high-end hotels

Tracy Wyman, Ramsey Mattress

This mattress has enabled me to sleep through the night despite long term back/hip issues, so the positive impact is felt all the next day as well.

Louise, Rhossili Mattress

I've been sleeping on my Rhossili mattress for six weeks now and it is honestly the best mattress I have ever slept on. It's still a delight to be sleeping on such a beautifully comfortable, superbly made, and totally sustainable mattress. Thank you to everybody
at Abaca!

Rowan, Rhossili Mattress
Lovingly handmade to luxurious standards
Take armfuls of the softest lamb's wool and a length of beautifully woven organic cotton, add years of craftmanship and a passion for detail, then mix well in a workshop overlooking the rolling hills of Carmarthenshire.
The traditional materials we use at Abaca have stood the test of time. They are all natural and have been carefully put together by hand and will last for many years if cared for properly.
Peace of mind: Be smart, buy organic
Buying a new mattress should be a pleasurable experience. After all it is there to relax and comfort you, and provide you with the best possible sleep. We want you to be comfortable choosing Abaca, so have trust in our mission, our promise and our guarantees.
Our mission

A good night's sleep is essential for both our physical and mental health. We do everything we can to ensure that a good night's sleep is achieved.

Our mission

Our promise

Buying a new organic mattress ought to be a pleasurable experience! We want you to be a satisfied and contented customer, so we make a number of pledges.

Our promise

Our guarantee

In line with our green credentials, we make mattresses from sustainable materials. Our guarantee covers you against faulty workmanship or materials.

Our guarantees
Symbols you can trust