Neck Support Pillow
---
An organic wool neck support pillow is the perfect answer if a conventional pillow just doesn't do the trick. Made to our own specification the pillow has three deep channels which allow you to position it in several different ways.
Each channel is filled with organic wool balls and the cover is  an organic cotton fabric.
The standard size pillow is 48 x 73 Cms.
If you'd prefer a support pillow made in a different way, please contact us.
Regular price

Sale price

£110.00
Need help? Book a consultation with us.
Pop-up link text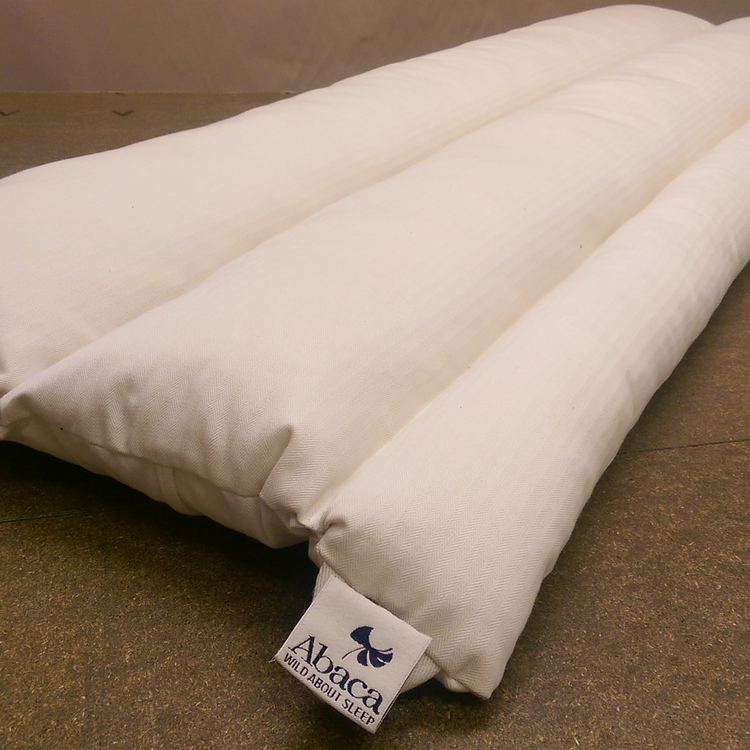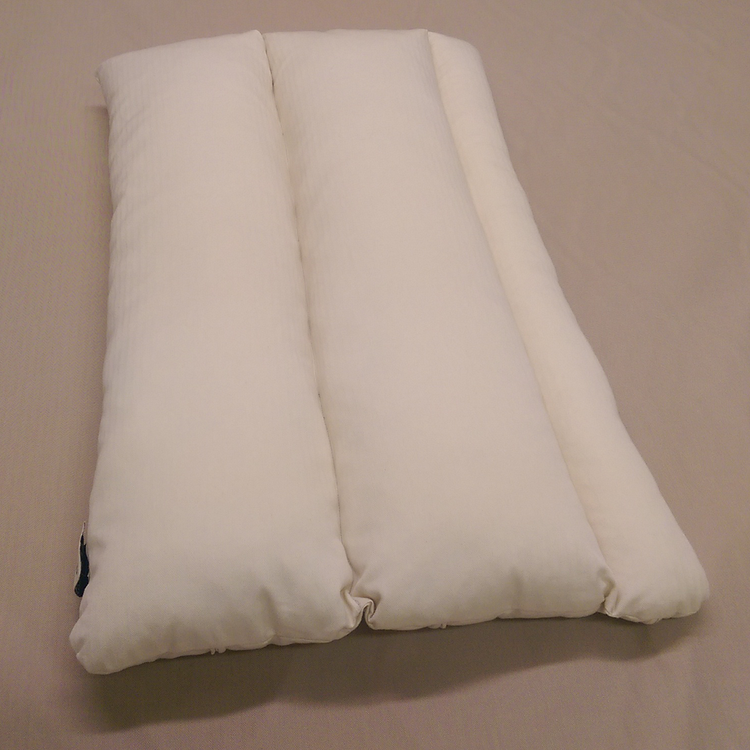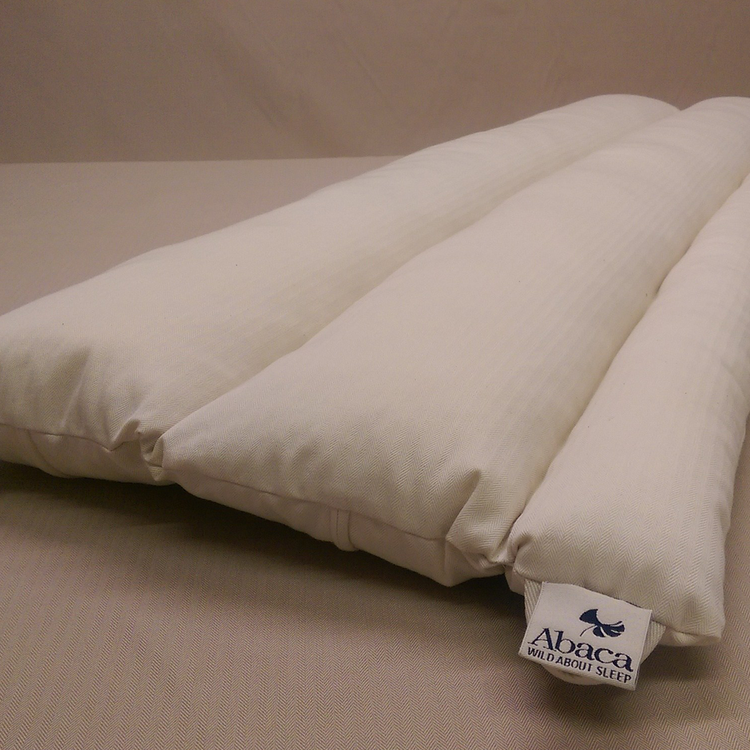 Book a mattress consultation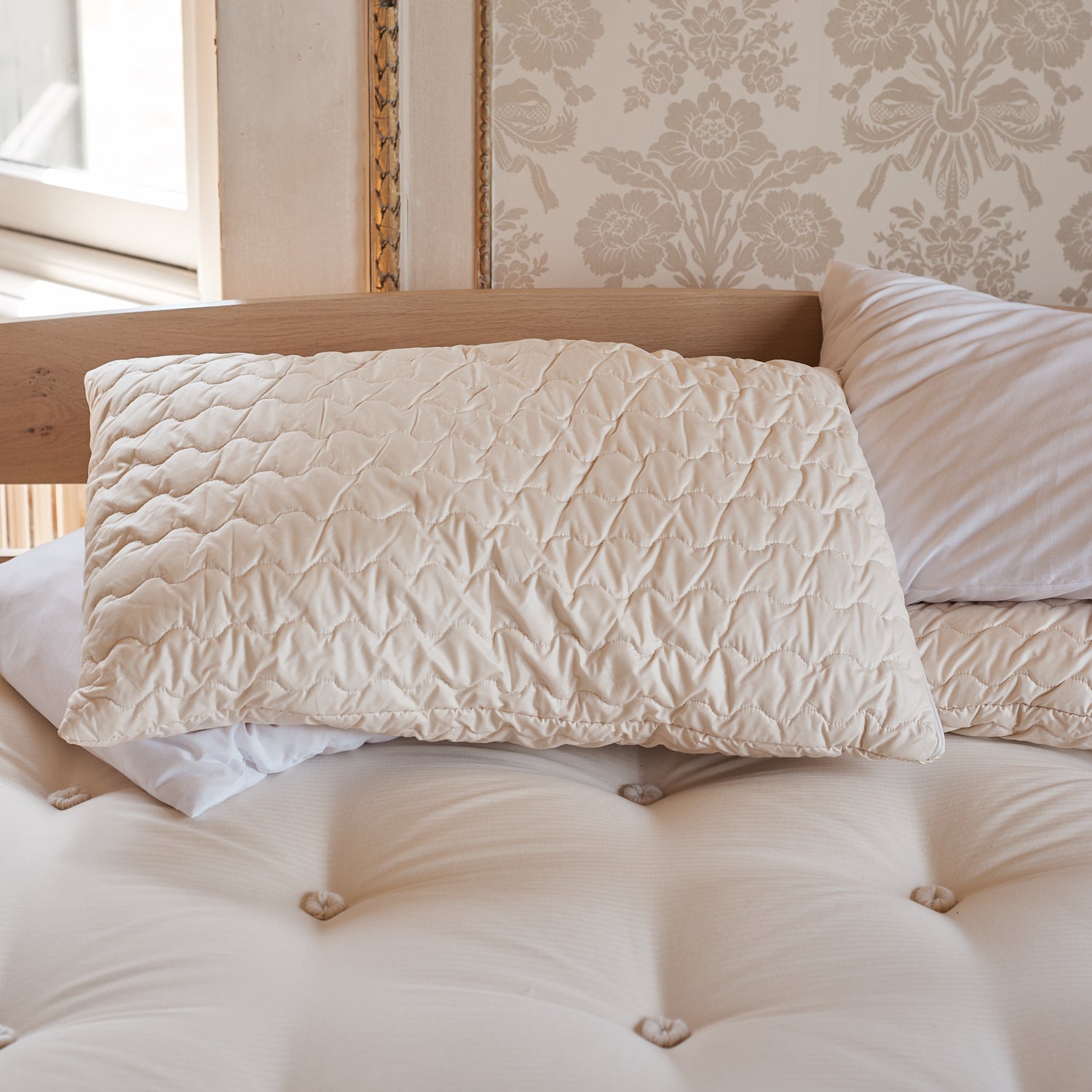 Eco-friendly organic pillows
Our Organic Pillows are handmade in Wales using naturally biodegradable wool, perfect for comfort and great for the environment.
Our organic pillows are a great choice for anyone who wants to get more sleep and feel more rested. Wool is naturally breathable, which means that it allows your skin to "breathe" as you sleep, which helps prevent dryness and itchiness.
100% ORGANIC
Every baby mattress is 100% organic.
HANDMADE IN WALES
Luxuriously handcrafted to last years
FEWER ALLERGENS
Organic materials contain fewer allergens
BREATHABLE PILLOWS
Naturally breathable wool
100% ORGANIC
Every baby mattress is 100% organic.
HANDMADE IN WALES
Luxuriously handcrafted to last years
FEWER ALLERGENS
Organic materials contain fewer allergens
BREATHABLE PILLOWS
Naturally breathable wool
Symbols you can trust