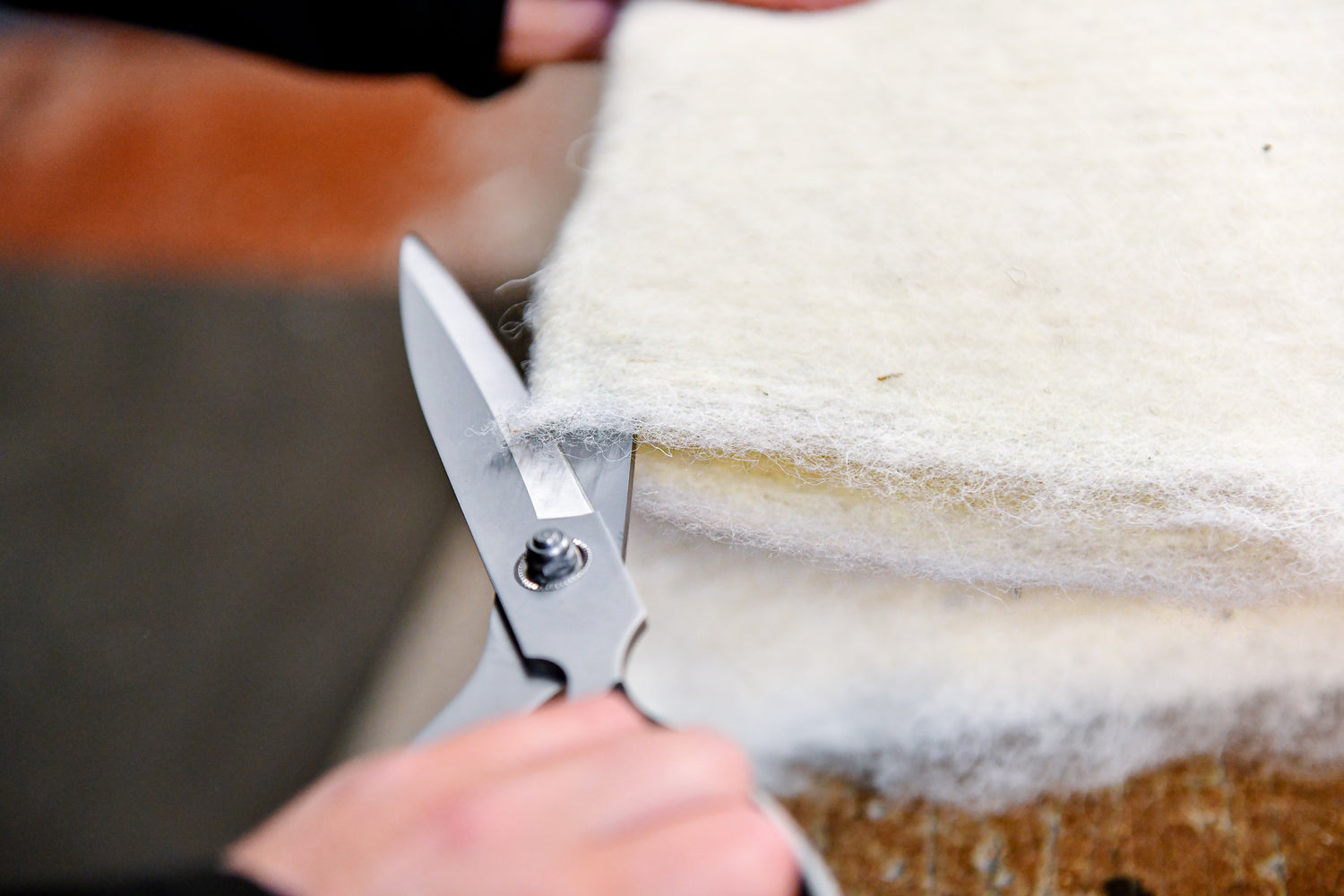 Organic mattress toppers
Organic and Natural Mattress Toppers are great for adding a layer of extra comfort to your mattress. We have a wide variety, ranging from a shallow wool-only topper at 1.5cms, up to a luxuriously deep organic horsehair mattress topper at 10cm. Each has different benefits, depending on your requirements. Sleeping on a wool textured fibre creates a great sleeping environment as this type of material allows your body to regulate its own temperature.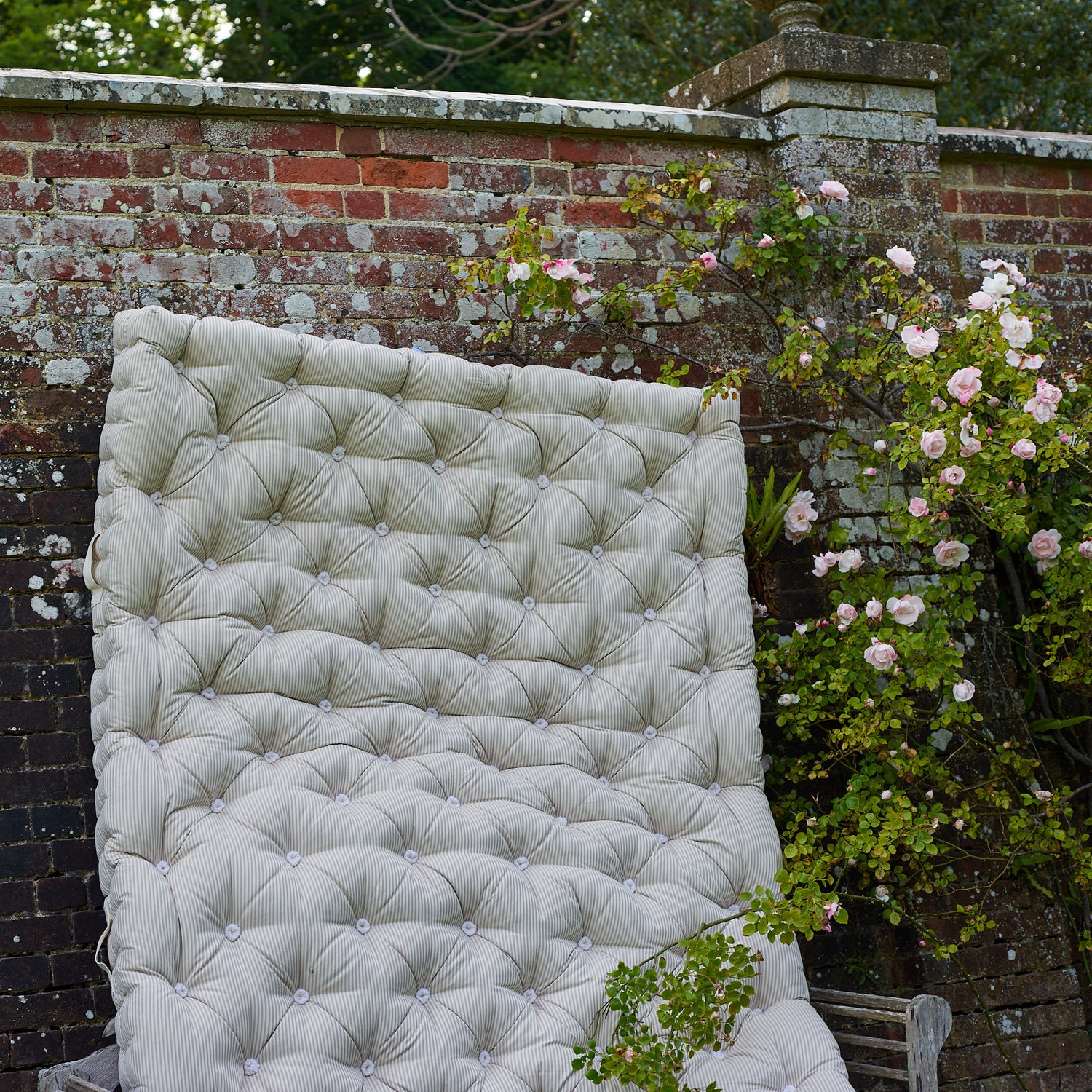 Need help with our mattress toppers?
If you want to speak to someone about our mattress toppers give us a call on 01269 598491, or book a consultation date and time and let one of our expert team help you.
Book a consultation
Organic mattress topper reviews
I just want to tell you what an incredible difference the latex and lambswool mattress topper has made! I use it to put on top of a sofa which is often used as a spare bed – and it is amazing! 

I have used it myself and I sleep better then in my ordinary bed. I was reluctant to order it at first, as it was so expensive compared to other toppers – but now! I think it is some of the best money ever spent. 

Really, really wonderful – and I will not hesitate to buy one of your entire mattresses as soon as I can. A truly great product. Thanks so much!

Melissa - Deep Wool & Latex Topper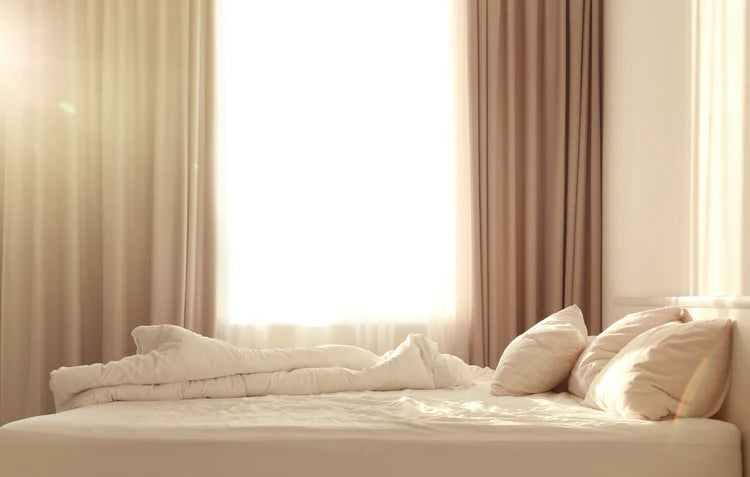 Temperature regulating organic mattress toppers
We all want to sleep in a nice and comfortable bed. But what happens when you and your partner cannot agree on the perfect sleeping temperature... Our year-round Wool Mattress Topper will keep you warm during cold winter nights and cool in the summer. We spend a third of our lives sleeping, so it's important to get the best rest that you can. Your body requires long periods of sleep to refresh, repair tissue, grow muscle, synthesize hormones and more.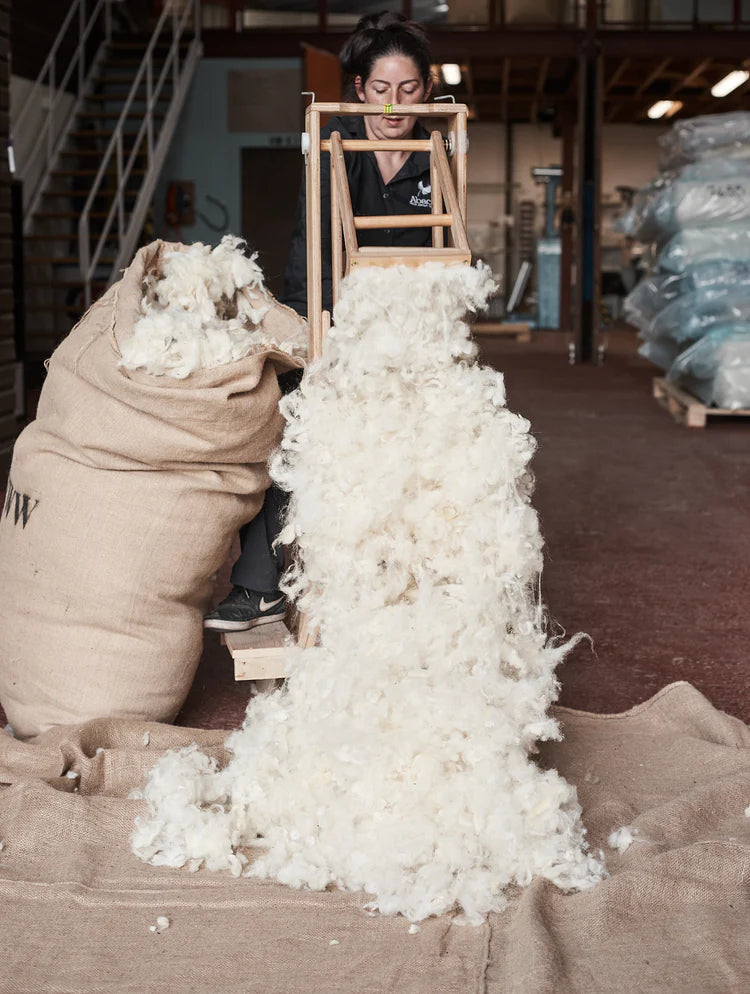 Our organic mattress toppers are hypoallergenic
At the heart of this eco-friendly mattress pad is a hypoallergenic wool topper boasting a temperature regulating and flame-resistant surface. Fluffier than regular mattress toppers, perfect for allergy sufferers and asthmatics. It will keep dust mites out and provide a hygienic sleeping environment. Our mattress toppers serve anyone who wants the luxurious comfort of soft, natural materials while they sleep.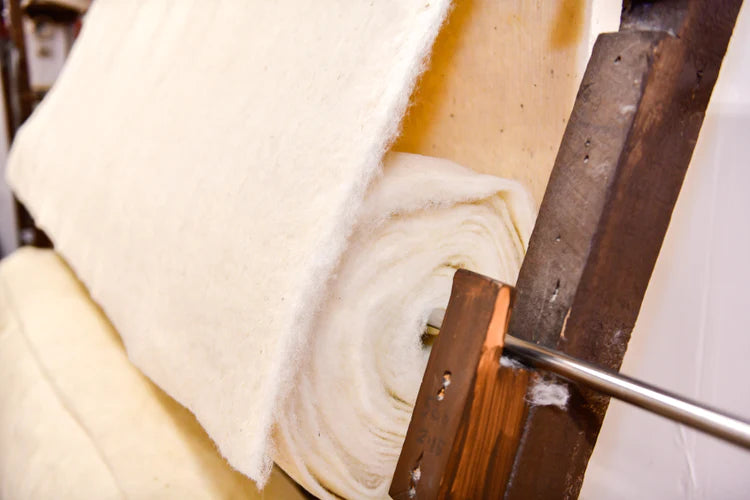 Organic mattress toppers that are sustainable
Our products are crafted from the finest Welsh wool and always made with care. Our mission is to design beautiful, sustainable products that make a positive impact on our world. Our organic mattress toppers are handcrafted in Wales to uniquely combine eco-friendly with luxury and comfort. By using naturally biodegradable wool, our mattress topper won't be another imperishable product in landfill when it reaches the end of its natural life.
Organic mattress toppers FAQs
Why use an organic mattress topper?

Organic mattress toppers add a layer of softness and warmth, so you can enjoy that cosy feeling every night. Our natural wool mattress topper will provide more support during sleep, so you wake up feeling refreshed and energised. Wool is naturally hypoallergenic; you'll be able to sleep soundly without coughing and sneezing. Our hypoallergenic wool topper will produce a natural barrier between you and your allergens, so you can drift off into the clouds!
Is it true organic mattress toppers are great all year round?

Yes! Wool provides warmth in the winter but coolness in the summer. Unlike synthetic materials, wool will not trap the heat and leave you cooking! It's also naturally absorbent and wicks away moisture from your skin, so it's great for people who tend to sweat during the night. A natural mattress topper can make all the difference when sleep time comes around, so treat yourself to one today!
Are your products certified?

Every Abaca mattress has organic certification.
Where are the organic mattress toppers made?

Our natural mattress toppers are hand-made to order from our Welsh workshop.
Do you sell organic mattress toppers in different sizes?

Our organic wool toppers are available in all standard sizes but can also be made in any shape or size.
Do you sell other organic products?

We sell pillows, duvets, bed linen, mattresses, beds and headboards. Feel free to contact us if you have any questions with regards to our organic mattress products or any other product on our website.