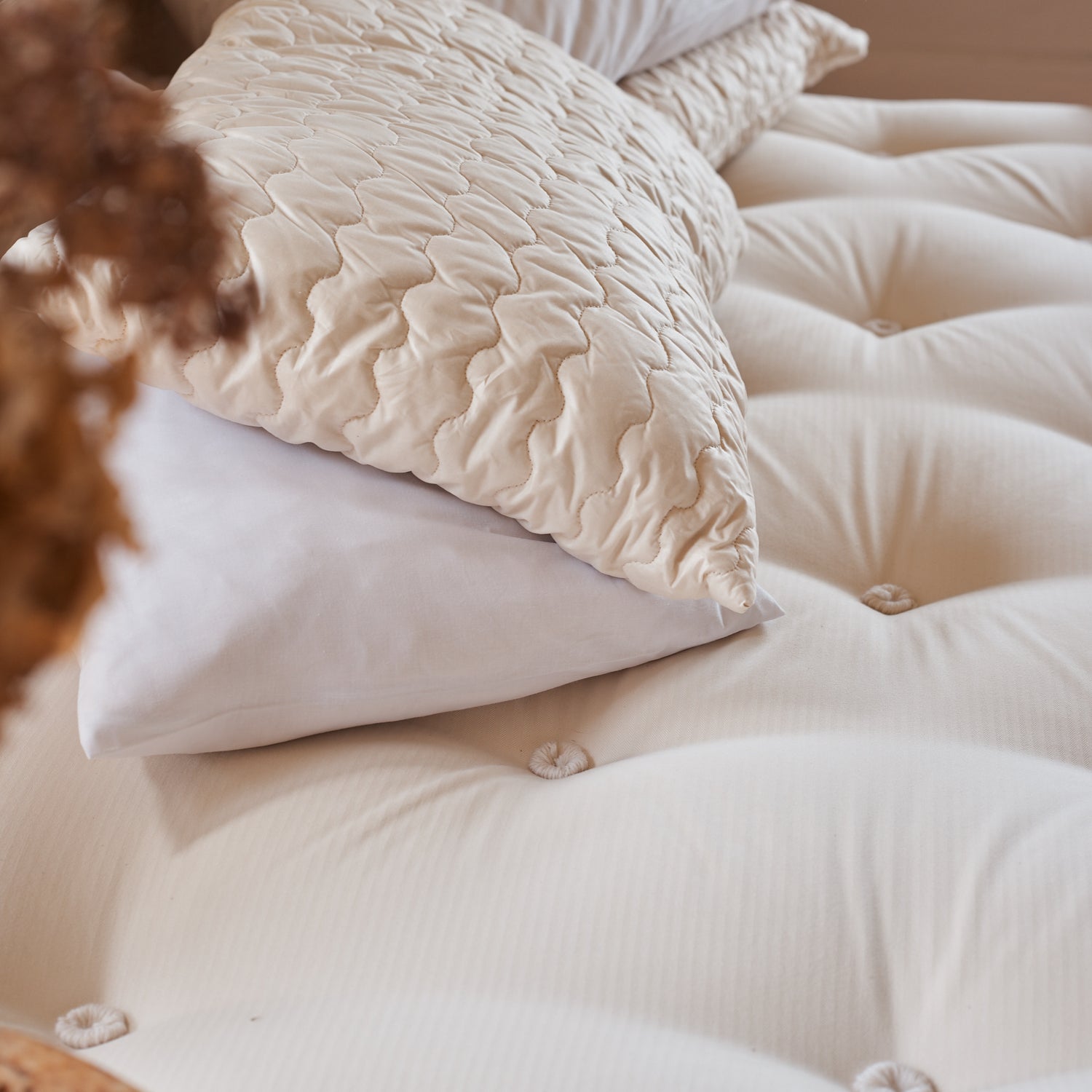 Organic Pocket Sprung Mattresses
Our natural organic pocket sprung mattresses feature individual springs in separate pockets, preventing motion transfer for undisturbed sleep, suitable for all body types and sleep patterns.
Choosing a mattress
Our pocket sprung mattresses are designed to give you a broad choice. From soft to firm, from single fillings to multiple fillings, each of them has its own unique characteristics. All of our sprung mattresses have a 1000 count pocket sprung unit at their core, but they way we upholster them makes a big difference to how they feel.
from
Regular price

£0.00

Sale price

£1,095.00
Organic wool is ideal for children, lasting from childhood to university. Snowdon has 2000 grammes of wool per square metre. Hypoallergenic with only organic wool and cotton materials used.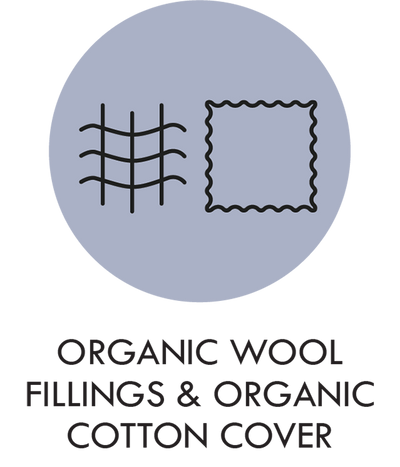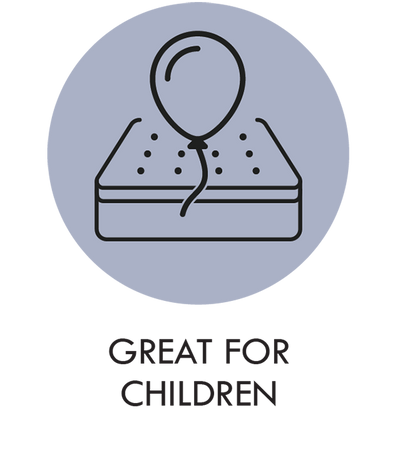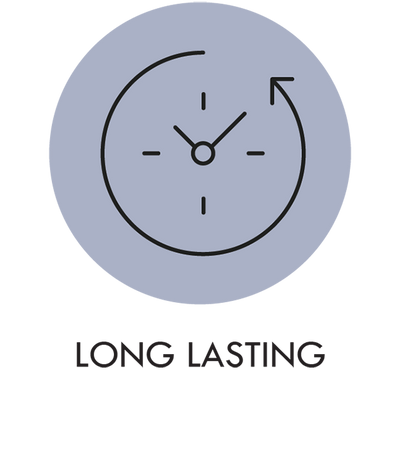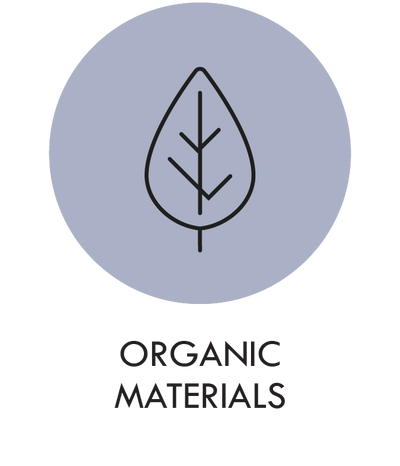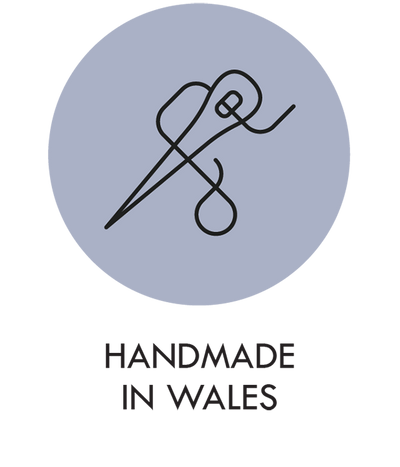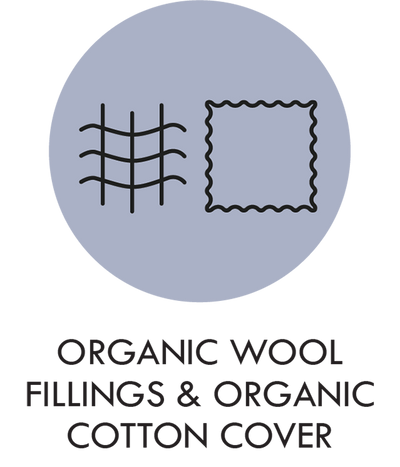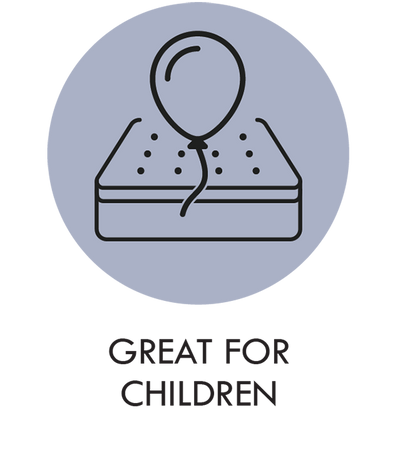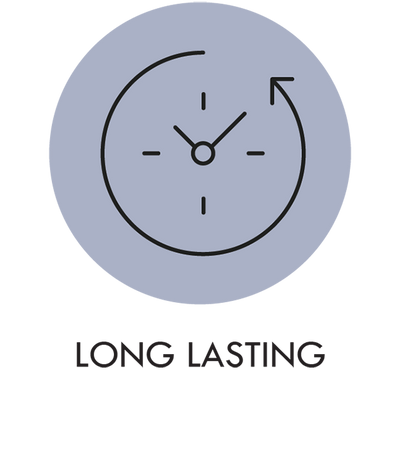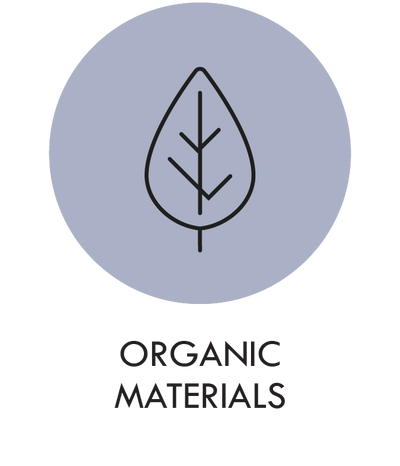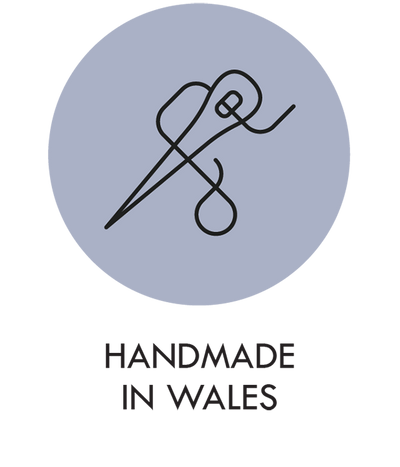 View Snowdon Mattress
from
Regular price

£0.00

Sale price

£1,650.00
Perfect if you have a partner who is a very different weight. The layer of latex that we add to the layers of wool means that weight is absorbed, and the sleeper has far less impact on the spring than usual. That means your mattress will last longer.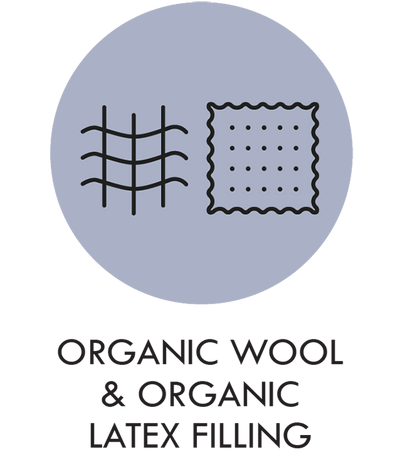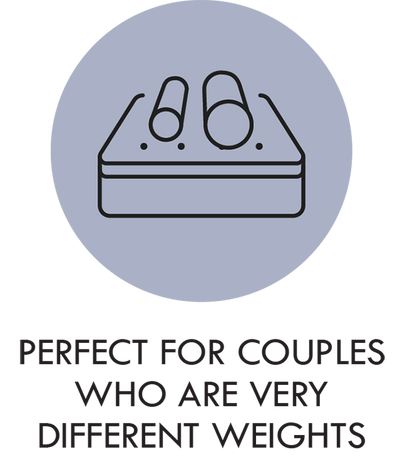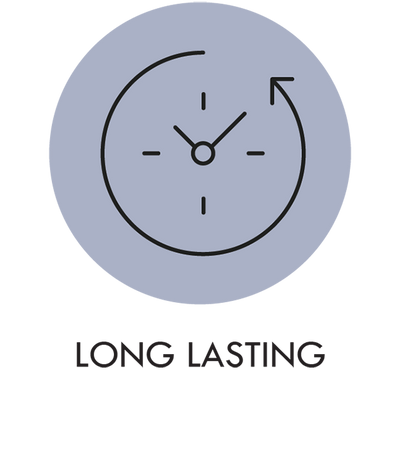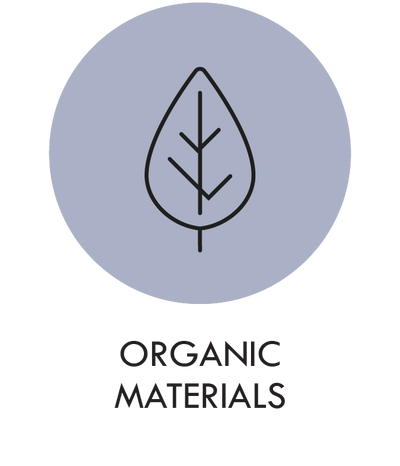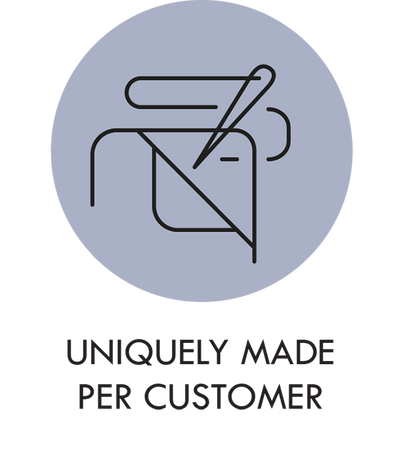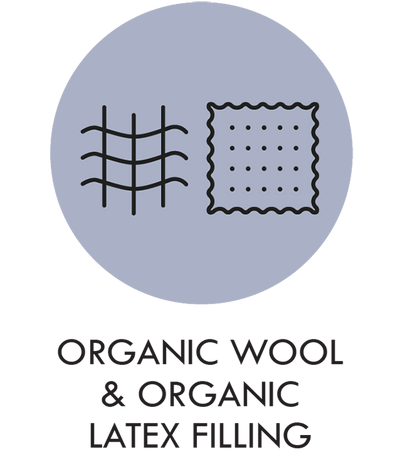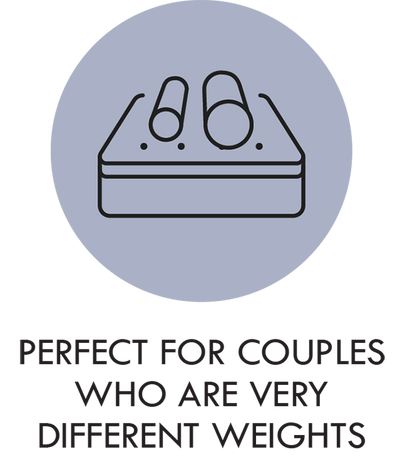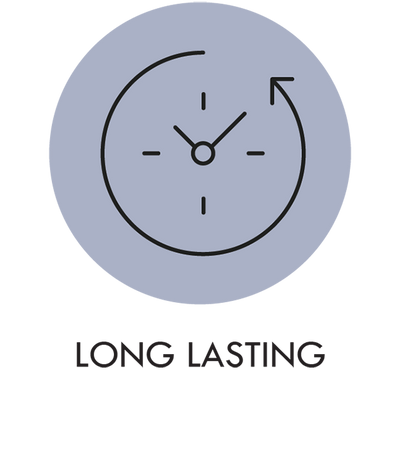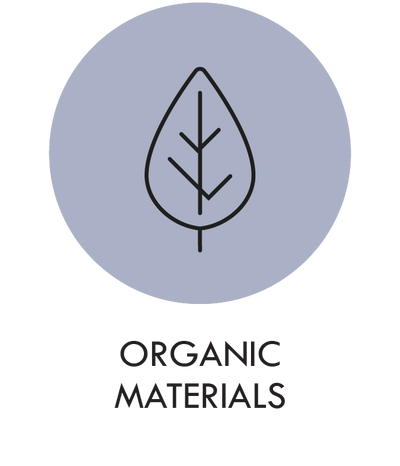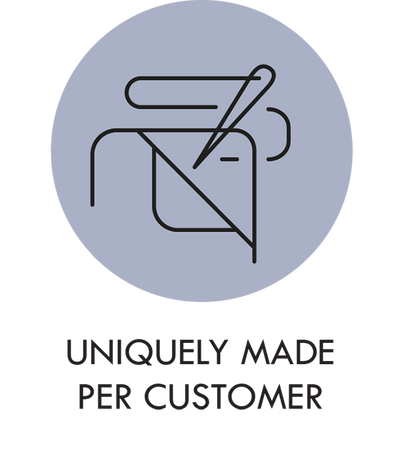 View Chester Mattress
from
Regular price

£0.00

Sale price

£1,952.00
The Menai mattress is solely filled with a substantial 3.5 kg of wool per square meter, offering a firmer feel and ideal for adults, especially those with more weight. Suited for adults rather than children.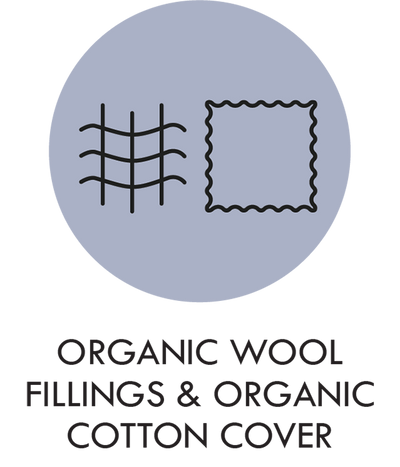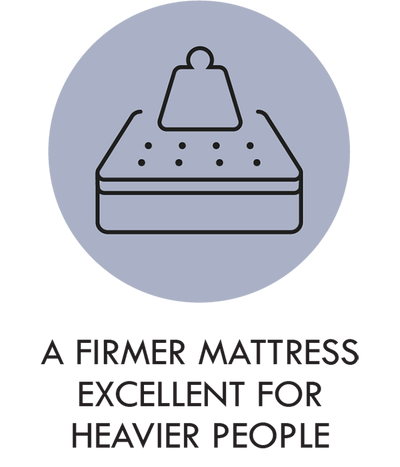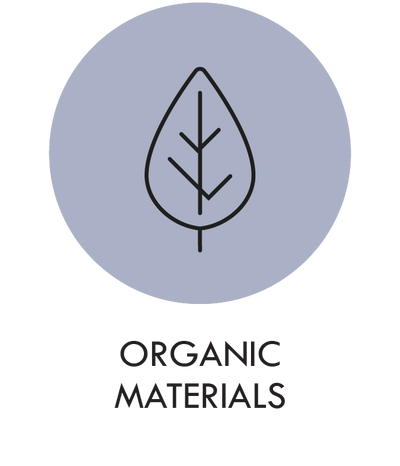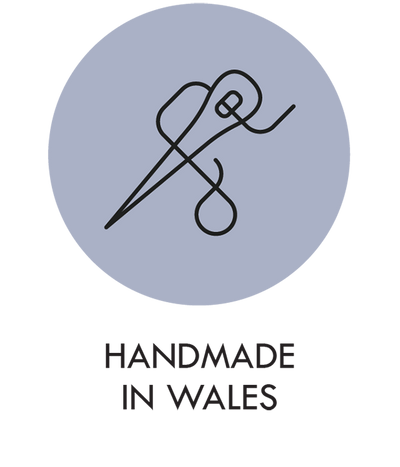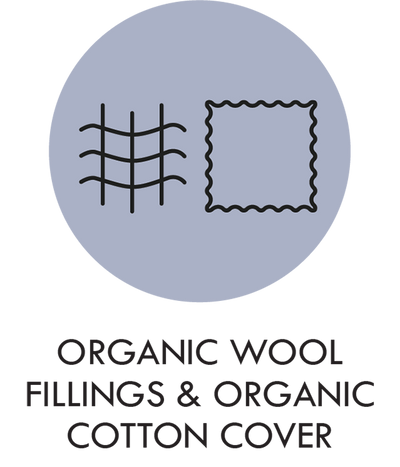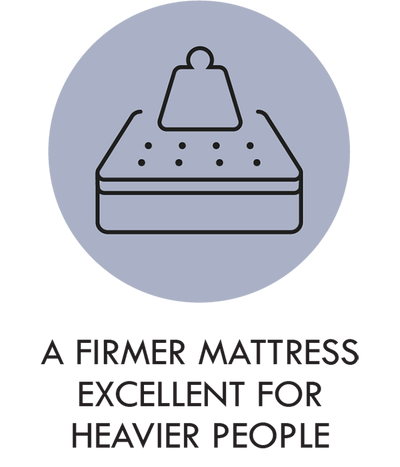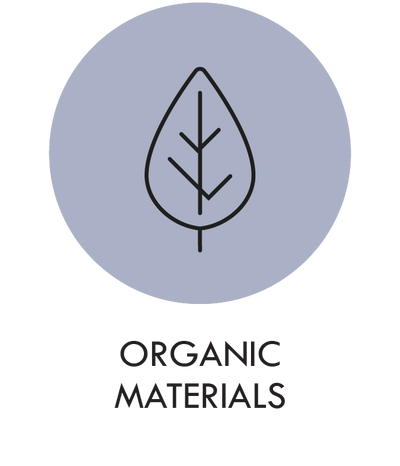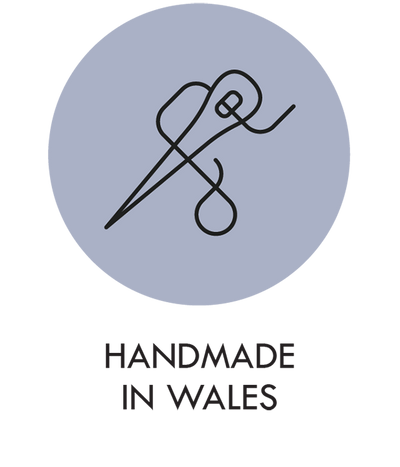 View Menai Mattress
from
Regular price

£0.00

Sale price

£2,020.00
Combining horsehair and wool, the Monmouth excels in durability and comfort. The needled fibers create lasting support, making this mattress suitable for all, from wrestlers to jockeys, with a long life span.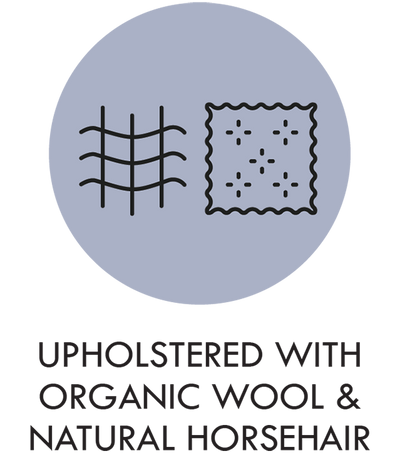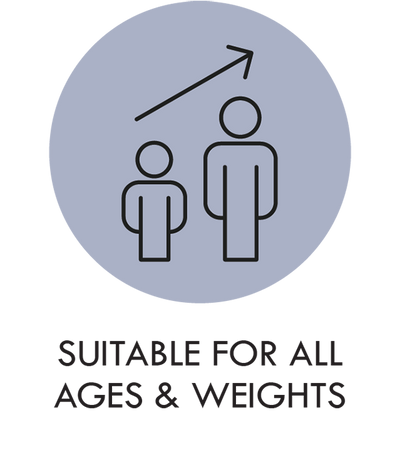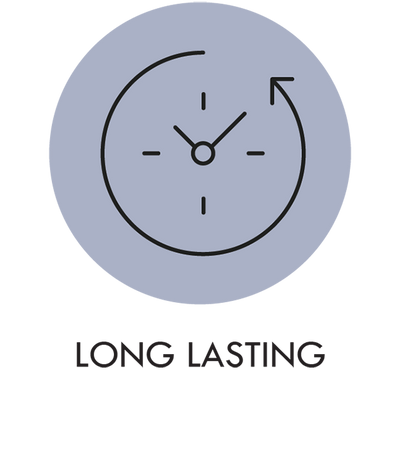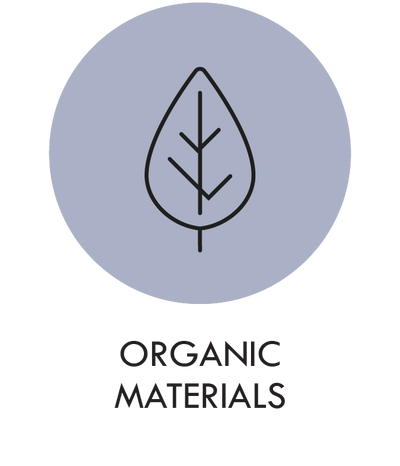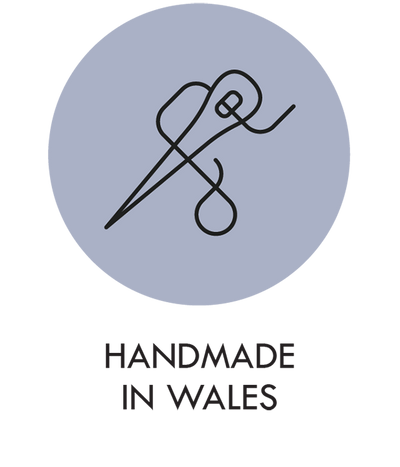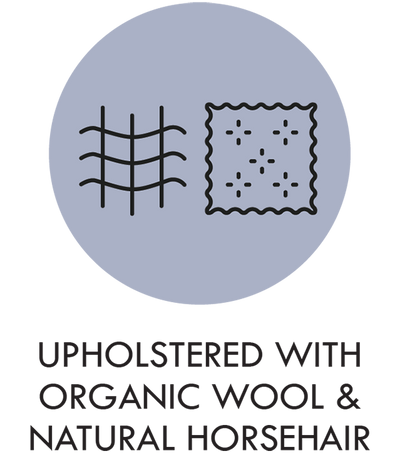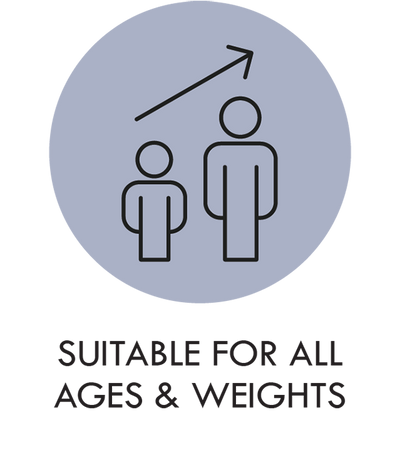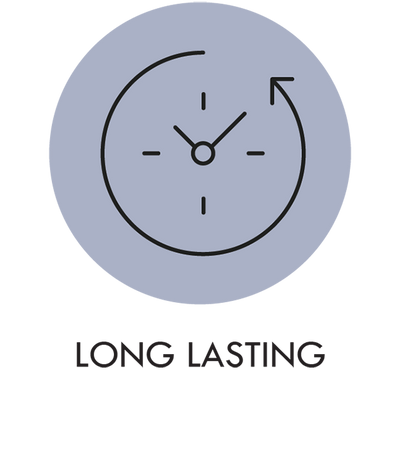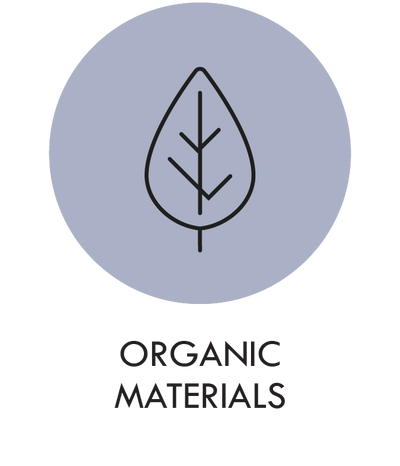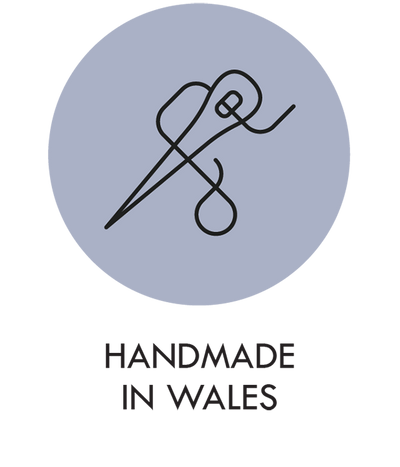 View Monmouth Mattress
from
Regular price

£0.00

Sale price

£3,903.00
Crafting a mattress with loose horsehair and wool is a skilled, time-intensive process, taking up to ten days for each Nevern mattress. The result is a supremely comfortable, long-lasting mattress with strong eco-friendly credentials.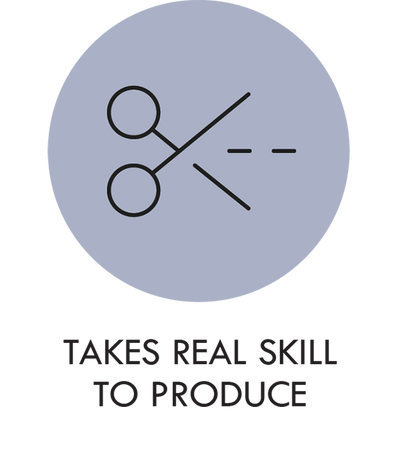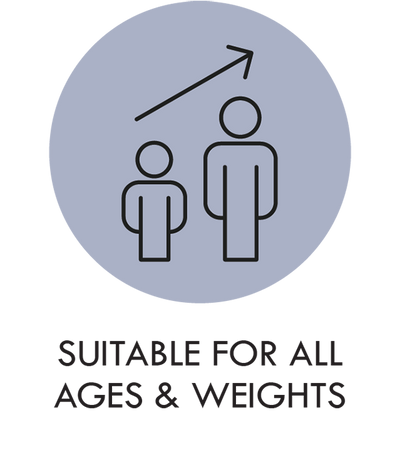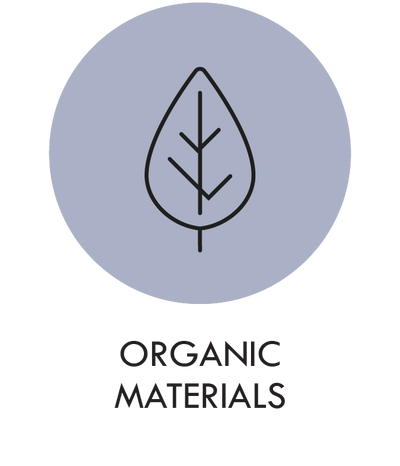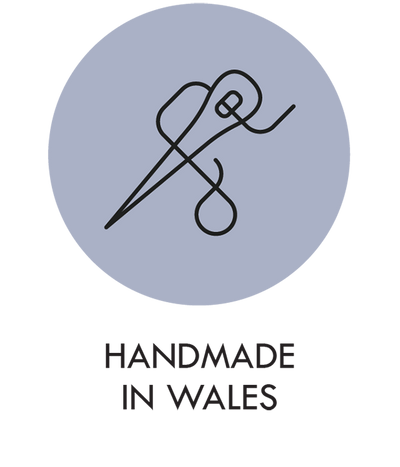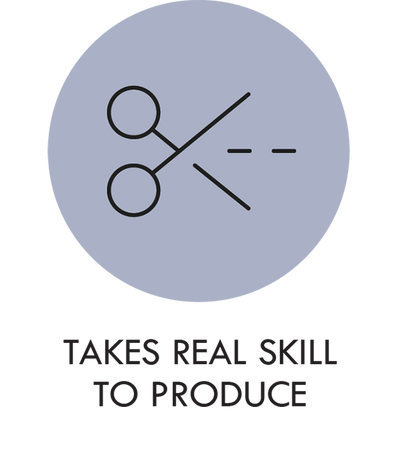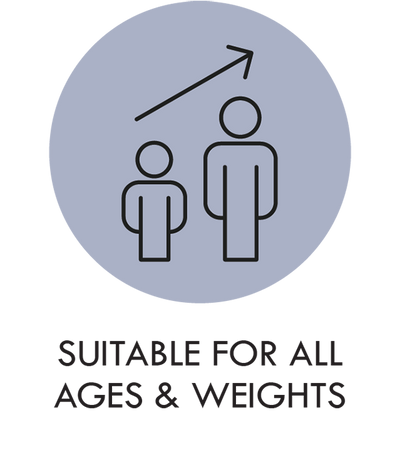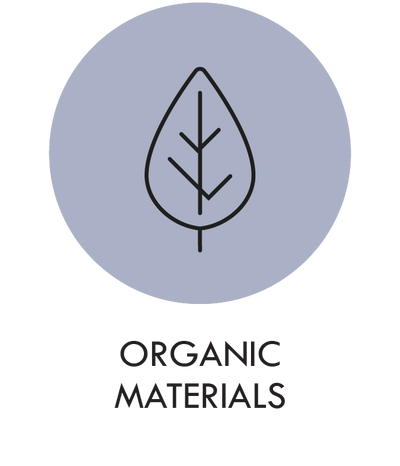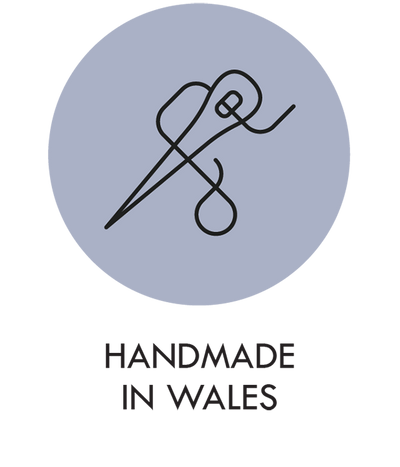 View Nevern Mattress
Organic materials
It doesn't matter what size, shape, age or weight you are, there's an Abaca pocket sprung mattress that will suit you perfectly. All our mattresses are made with natural materials, and all of them have organic certification, so whichever you choose you know you're investing in support for our planet. A pocket sprung mattress will give you perfect support whatever your sleeping position, and the natural materials we use ensure you get a great night's sleep.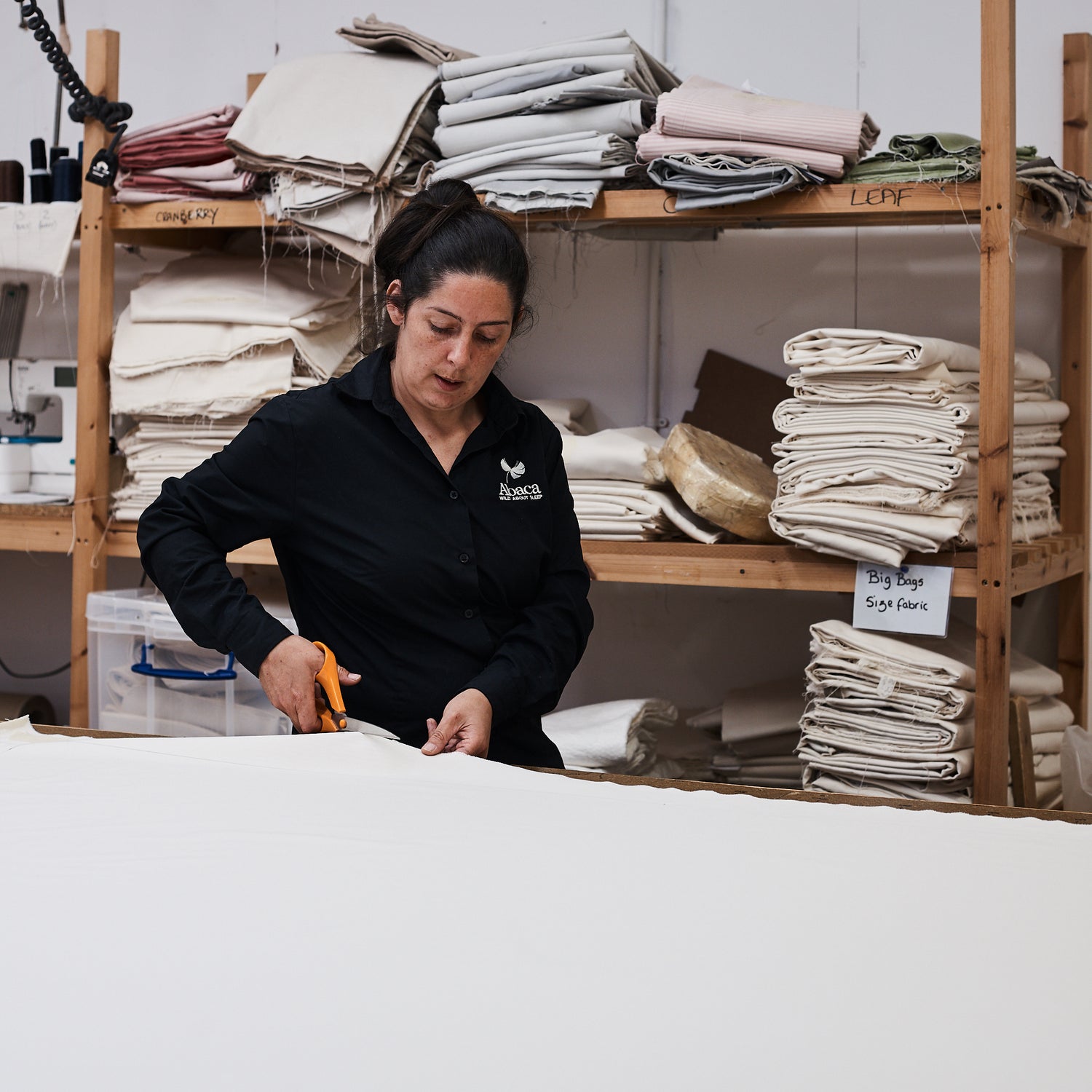 Need help? Book a mattress consultation
If you're struggling to choose do please give us a call on 01269 598491, or book a consultation date and time and let one of our expert team help you decide which would be best for you.
Book a consultation
Organic pocket sprung mattress reviews
I am very pleased with my mattress; it is very well made and comfy to sleep on. My old Abaca Snowden mattress served me well for 14 years so hopefully this one will last for many years too and I have the reassurance of the 10 year guarantee. It's always a pleasure doing business with you and so nice to support a Welsh company with sustainability and care for the planet at it's heart. Many thanks and wishing you all the best for continued success for many more years to come.

Wendy J - Snowdon Mattress

This is such a lovely mattress, as expected. I was looking for a truly organic mattress for my daughter and was glad to discover Abaca. Rhiannon has been extremely helpful despite my many many questions! One can clearly see her passion for the product and her knowledge. The mattress is very well made and it looks beautiful in its natural cotton colour. The little reviewer confirmed that it is very comfortable. Now we want one for us of course!

Stavroula - Snowdon Mattress

Soooo Comfortable. Such a good night's sleep that I didn't want to get out of bed in the morning! Probably the best mattress I have ever slept on. My husband does not normally sleep well on a new matttress but he slept well last night! Fantastic to know it is organic and petro- chemical free, so no nasty smells. Thank you for arranging everything.

Catriona M - Snowdon Mattress

We're so happy with our mattress were now thinking we will buy it again for our sons room.

Its the most comfortable mattress I've ever slept on and to know it's chemical free is really reassuring.

Lucy M - Snowdon Mattress

I wanted to give you some feedback on our mattress which we've had for nine years now. We bought the Monmouth in medium and it is still superbly comfortable. Although it wasn't cheap I feel it was very good value as it has provided years of comfort. My only complaint would be it's very heavy to turn over! But I feel that's a sign of the quality. I wanted to say thank you for nine years of comfortable sleep and congratulate you on an excellent product.

Rebecca - Monmouth Mattress
Our natural pocket sprung mattresses are chemical free

Conventional pocket sprung mattresses use a wide variety of chemicals during the manufacturing process and adhesives are often used to glue the layers of a mattress together. Not what you want to be sharing a bed with! Organic materials are produced without the use of harmful pesticides, herbicides and insecticides, and all the materials we use in our natural sprung mattresses are either recyclable or biodegradable.

Natural & organic mattresses are healthy

In many cases, allergies and problems with the respiratory tract are aggravated by elements found in conventionally made pocket sprung mattresses, especially memory foam. We are at our most vulnerable in bed and don't spend as long anywhere else from day to day. Investing in a natrual pocket sprung mattress that doesn't introduce any of these foreign elements into our sleeping environment is a healthy option! People who buy organic mattresses often call us to say that symptoms like runny noses, sneezing, coughing, and skin irritations are either significantly reduced or eliminated within just a few weeks of sleeping on the mattress.

Our pocket sprung organic mattresses help regulate your temperature

Man made materials make for very poor temperature regulation. Memory foam, for example, often becomes very hot at night, whereas  the organic  cotton and wool  in every Abaca mattress wick moisture away from the body and help your body achieve restful sleep.

Pocket sprung organic mattresses are sustainable

As an organic company we are very conscious of our carbon footprint. Every year 7.5 million mattresses go into landfill in the UK alone, so producing natural & organic mattresses using materials that can be recycled is really important to us.
Have a query about our Organic Pocket Sprung Mattresses?
No matter how small your query is, please don't hesitate to contact us using the number above or the form below. We are more than happy to answer any questions about our Organic Pocket Sprung Mattresses (or any other product on our website).
Natural Pocket Sprung Mattresses FAQs
WHAT IS A POCKET SPRING AND HOW IS IT MADE?

The first pocket sprung mattress was made well over a hundred years ago. It was the invention of an English engineer called James Marshall.
As the name implies, a pocket spring is an individual spring that sits in its own little pocket. The pocket itself can be made with a cotton fabric or with spunbond. An organic pocket sprung mattress is made using springs that are encased in spunbond because all cotton fabrics that are not certified as organic now contain genetically modified material. Sadly, it isn't yet possible to buy the type of cotton fabric needed as an organic product.  Each spring is individually made by machine and dropped into its pocket and sealed. The pockets are attached to each other, but when made up into a mattress the rows of pockets run from the top to the bottom of the mattress so that one person tossing and turning won't affect the other. There is a perception that the higher the number of springs the 'better' the mattress, but this really isn't true! 

A spring count is always based on how many springs there are in a 150 x 200 unit (King size) and can vary from 600 up to as many as 3000.  The springs are tiny and higher spring counts are achieved by putting one on top of another, or even one inside another, but this can lead to distortion and an uneven surface. Pocket springs are what's used as a base for most luxury mattresses in the UK, and an Abaca organic pocket sprung mattress is both luxurious and long lasting.
HOW ARE ORGANIC POCKET SPRUNG MATTRESSES MADE?

All pocket sprung mattresses have layers of fillings and a cover. Most mattresses are made by machine nowadays, but all our Abaca organic pocket sprung mattresses are made by hand.  Layers of materials are built up on each side of the spring then hand sewn into place and a cover put on by hand. The long tapes that go through a mattress which are held in place by felt or wool 'buttons' are really important in a sprung mattress. They help hold all the layers securely, but also act like bulkheads inside the mattress so that the springs can't move around. The layers inside a mattress that has a flat top are often glued in place. 
WHAT TO CONSIDER WHEN BUYING A NATURAL POCKET SPRUNG MATTRESS?

First of all don't get distracted by spring counts. We use 1000 count springs which are robust enough to give you a long-lasting mattress and which fit very neatly into a frame.

If the mattress you're looking at is suspiciously light, then there probably aren't enough fillings in there to protect the springs from the sleeper or the sleeper from the springs!

Do choose a mattress that has been tufted … that means it has buttons made of felt or wool and tapes that run through the mattress. It's a much stronger construction.

A mattress made with organic natural materials allows your body to breathe and improves sleep quality.

A 100,000 mattresses a week end up in landfill in the UK alone, so when you're choosing your pocket sprung mattress make sure that the fillings are recyclable.
MEASURING A BED FOR AN ORGANIC POCKET SPRUNG MATTRESS

Pocket sprung mattresses are often bought for beds which are non- standard sizes. So whether you've got a four poster or an awkward size bed that's been built to fit in a particular space, a pocket sprung mattress can be made to fit. .  It's perfectly possible to make a pocket sprung mattress to any shape or size but it's really important to get the measurements right. If the bed is a four poster or one in which the mattress sits within a wooden frame, then having the right shape and size mattress is crucial. Pictures are always helpful, an accurate drawing with the correct length and width even more so. Remember that if you're putting your pocket sprung mattress into a wooden box frame that the mattress needs to be 2 centimetres or so smaller otherwise it's really difficult to tuck a sheet in.
WHAT SORT OF BED CAN I PUT A POCKET SPRUNG MATTRESS ON?

A pocket sprung mattress will sit quite happily on any sort of frame so long as it is properly supported. So if you're using a slatted base, please make sure that the gap between the slats is no more than about 5 cms, ( 2" ). If the gap is much more than that and you want to keep the bed please give us a call as we have solutions. It's always best to put a mattress made from natural materials on to a base that allows it to breathe. A slatted base is perfect, but if your bed has a box base or is a divan style then the materials inside may well be man-made and not breathable. You can prolong the life of your mattress by putting a wool blanket between the mattress and the bed base. That will give the mattress a better surface to sit on in the case of a divan type bed and will reduce wear if the base is made of wooden slats.
HOW LONG WILL A NATURAL POCKET SPRUNG MATTRESS LAST?

A pocket sprung mattress will last a long time if it's looked after properly. The mattress ought to be turned regularly but carefully as folding them over or dropping them on their sides on the floor can cause rows of springs to be displaced. Protecting the mattress with a good protector is always recommended. All mattresses made with natural materials benefit from being stripped back and allowed to air once a week.