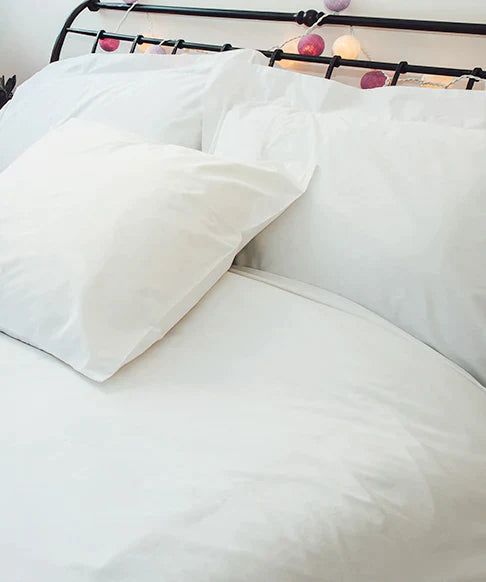 Organic Bed Sheets
Luxurious, sustainable and made from cotton, our organic bed sheets are the perfect way to protect your mattress. Made of high-quality cotton that feels as smooth as silk, they're super easy to clean: just toss them in with your regular laundry and they'll come out smelling fresh and clean! In addition to being environmentally friendly, our organic bed sheets are also great for people with allergies or sensitivities. They won't irritate sensitive skin as traditional synthetic materials do. And since they're made from natural materials rather than synthetics, they won't trap dust mites or other allergens. Find our organic bed sheets below.
Quality Organic Bed Sheets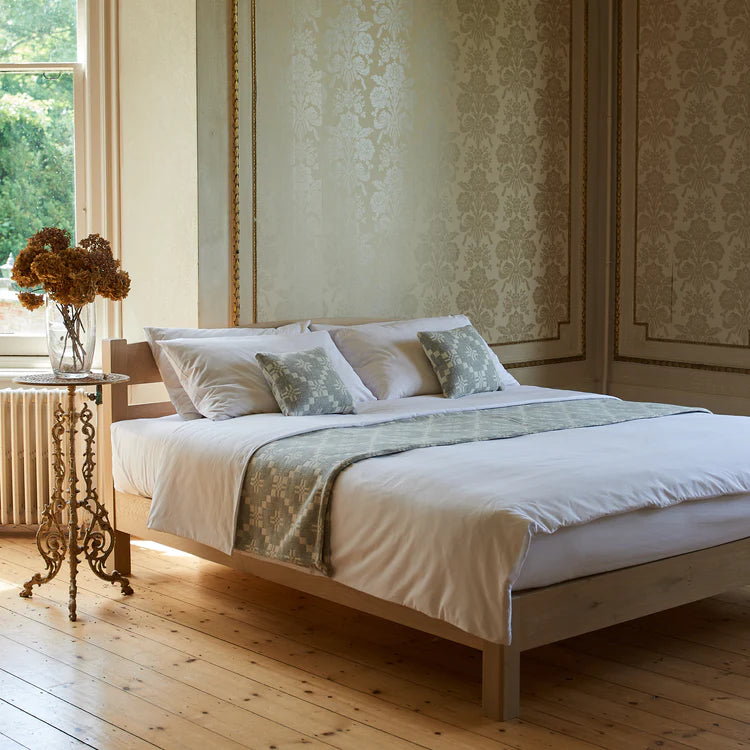 Need help with organic bed sheets?
To speak to someone about our organic bed sheets call us on 01269 59849. Otherwise, book a consultation date and time and let one of our expert team help you.
Book a consultation
Organic bed sheet reviews
The quality is lovely and it washes really well and so nice to know there is no chemicals. I would definately like to buy more of the cotton bedding now.

Alison R - Organic Pillowcases

From the minute I lay down on the lovely hand made wool mattress/ no metal I have slept without tossing and turning, right through to morning. Feel just taking the plunge to spend the money has taken years off me.

Barb L - Organic Cotton Fitted Sheet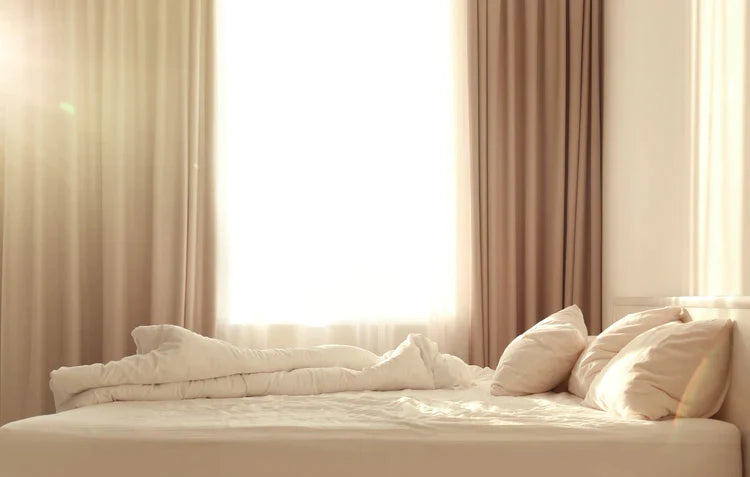 Eco-friendly Organic Bed Sheets
We love to pick sustainable products and help to keep the planet green. Because our organic bed sheets are made from biodegradable cotton, they can be disposed of when no longer needed. Cotton has cellulose content, which gives it the ability to biodegrade. If you are wondering what cellulose is, it's an organic compound that is the basis of plant cell walls and vegetable fibres.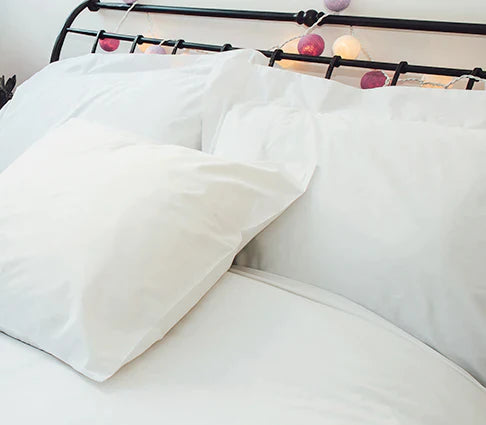 Natural & Organic Bed Sheets
Our Abaca Organic Bed Sheets are made in Italy and crafted with French seams, stitched from 300-thread count cotton percale in a soft natural creamy colour that will look great in any bedroom. Made from the best available organic cotton, which makes perfect chemical-free bedding. Our Abaca Organic Bed Sheets provide the opportunity to experience a luxury product that is also sustainable.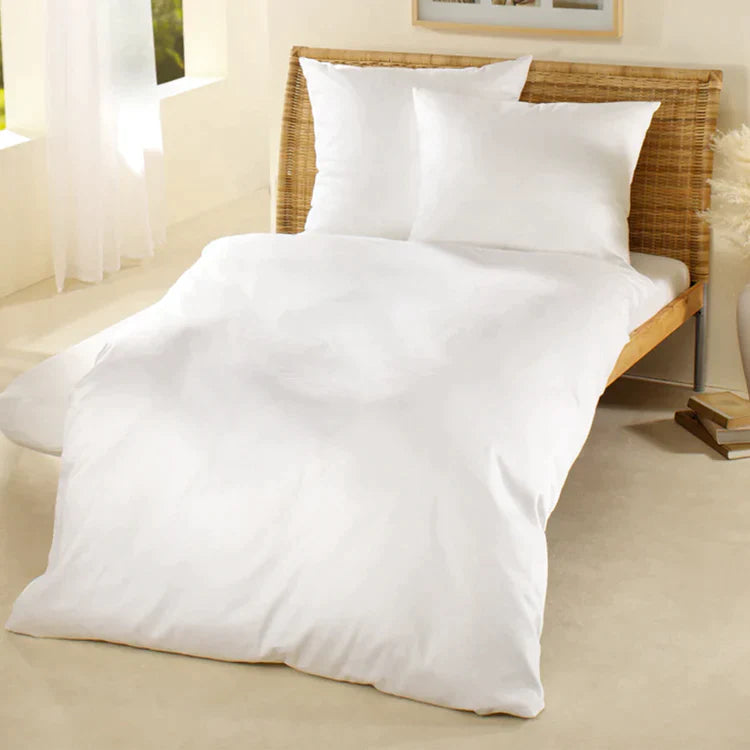 Other Benefits Of Organic Bed Sheets
Our Organic Bed Sheet is made from fine-quality organic cotton, which requires less water and energy than other fibres to produce. We believe that you deserve a great night's sleep without sacrificing the environment. Furthermore, our Organic Bed Sheet reduces exposure to chemicals, dust, and other allergens.
Organic Bed Sheets FAQs
What sizes are available for your organic fitted bed sheets?

Single, Double, King, and Super King.
What sizes are available for your organic flat sheets?

Single, Double and King / Super King.
Are your organic bed sheets suitable for people with sensitive skin?

Our customers often prefer our organic bed sheets as they are chemical-free.
As well as Organic Bed Sheets, do you sell other natural bedding products?

Additionally, to organic bed sheets, we also sell mattress protectors, pillows, and duvet covers. Contact us if you have any questions about our organic bed sheets or any other product on our website.