Organic Wool Topper
---
To make an Abaca organic wool topper we take armfuls of the softest organic lamb's wool, a length of beautifully woven organic cotton, add years of craftsmanship and a passion for detail, and mix well in a workshop overlooking the rolling hills of Carmarthenshire. A luxurious organic wool mattress topper is a must for anyone that wants to feel cosy and comfortable in bed.
We use multiple layers of needled wool to make an Abaca wool topper and because the wool is needled it doesn't compress in the way that many wool toppers do.
Sleeping on wool allows your body to regulate its own temperature and has been proven to create the best sleeping environment. Sleeping on an organic wool topper means that there is an organic barrier between you and your mattress.
Our wool toppers are available in all standard sizes but can also be made to any shape or size. Certified as organic to the Global Organic Textile Standard by the Soil Association.
Regular price

Sale price

£595.00
Need help? Book a consultation with us.
Pop-up link text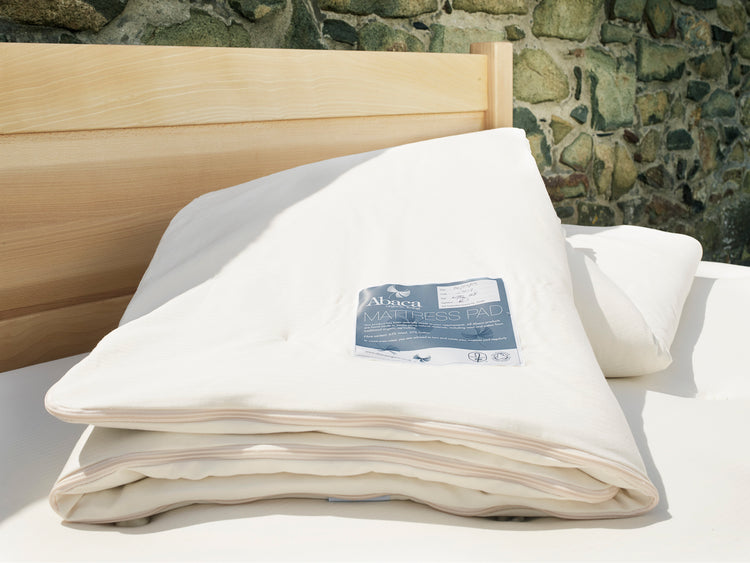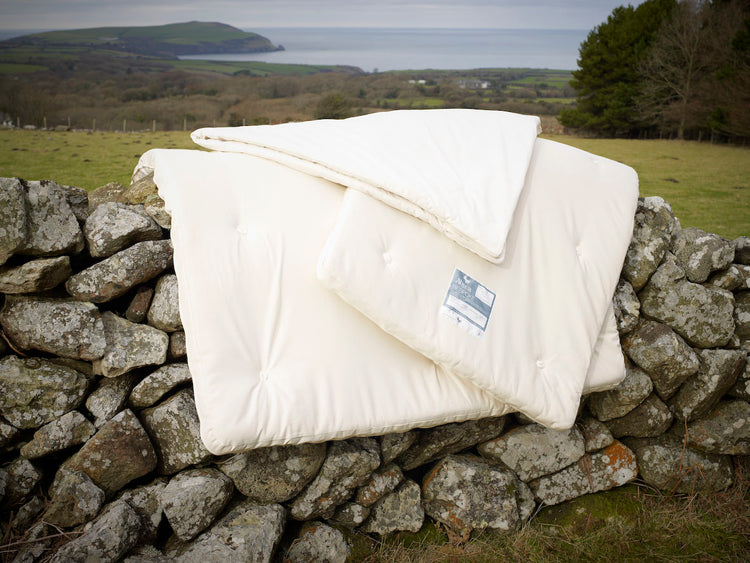 Book a mattress consultation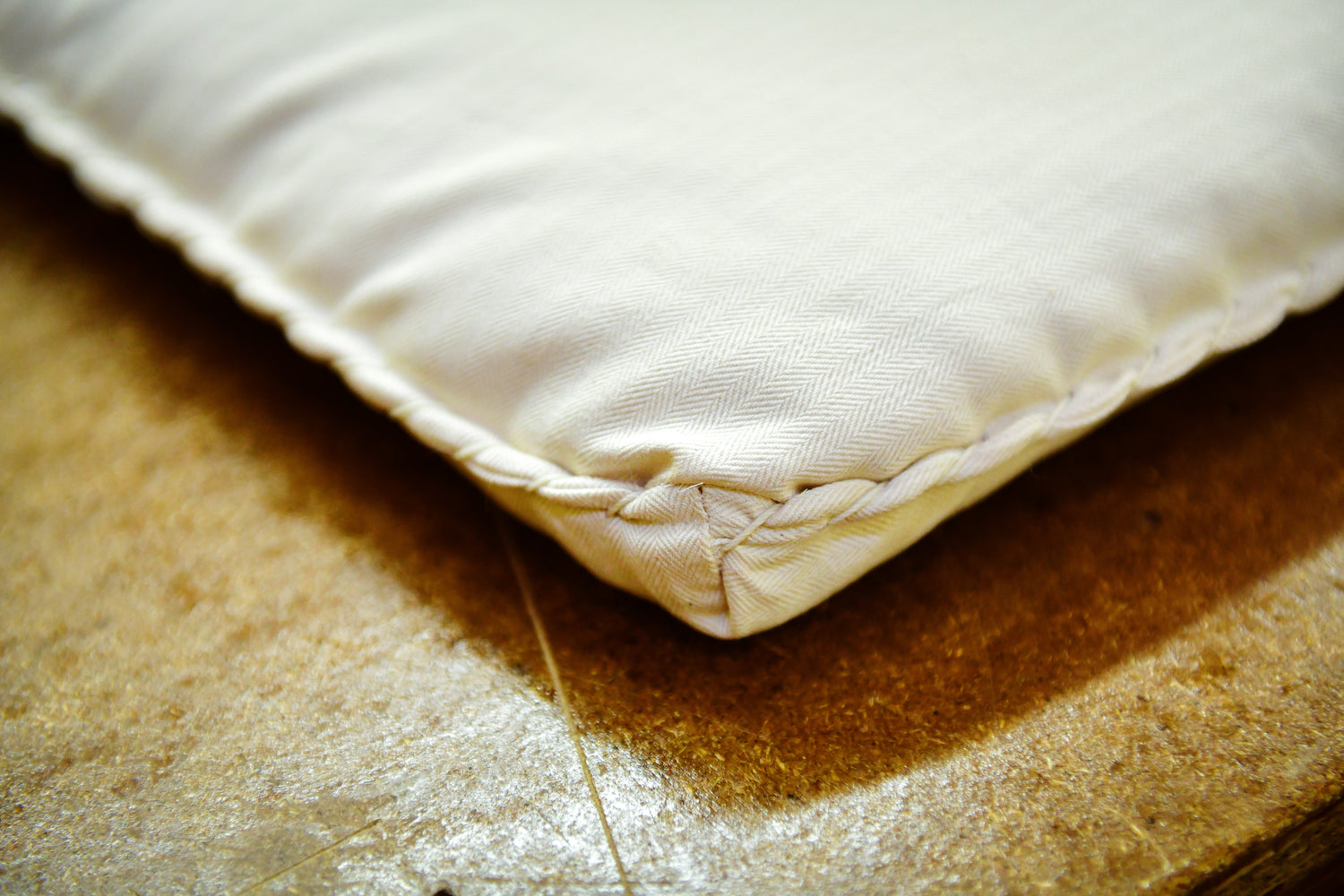 Added comfort
Add an extra layer of comfort to your mattress and sink into the luxury of our finest Welsh wool. Organic and natural mattress Toppers are great for adding a layer of extra comfort to your mattress.
ORGANIC CERTIFIED
Our mattress toppers are 100% organic.
HANDMADE IN WALES
Luxuriously handcrafted to last years
FEWER ALLERGENS
Organic materials contain fewer allergens
1 YEAR GUARANTEE
On our mattresses toppers, plus free delivery
ORGANIC CERTIFIED
Our mattress toppers are 100% organic.
HANDMADE IN WALES
Luxuriously handcrafted to last years
FEWER ALLERGENS
Organic materials contain fewer allergens
1 YEAR GUARANTEE
On our mattresses toppers, plus free delivery
Symbols you can trust