Organic Moses Basket Mattress
---
Organic and natural, custom-made mattresses for Moses baskets. Our hand-made Abaca Moses basket mattresses are made with natural organic materials, ensuring a safe and healthy night's sleep for your child.
Each Moses basket mattress is hand-made from layers of organic Welsh wool and finished with an organic cotton cover. Waterproof, washable mattress protectors are available to fit all sizes.
We can make a mattress for any basket whether it's a recent purchase or a family heirloom. All our Moses basket mattresses come with a one-year guarantee.
Regular price

Sale price

£70.00
Need help? Book a consultation with us.
Pop-up link text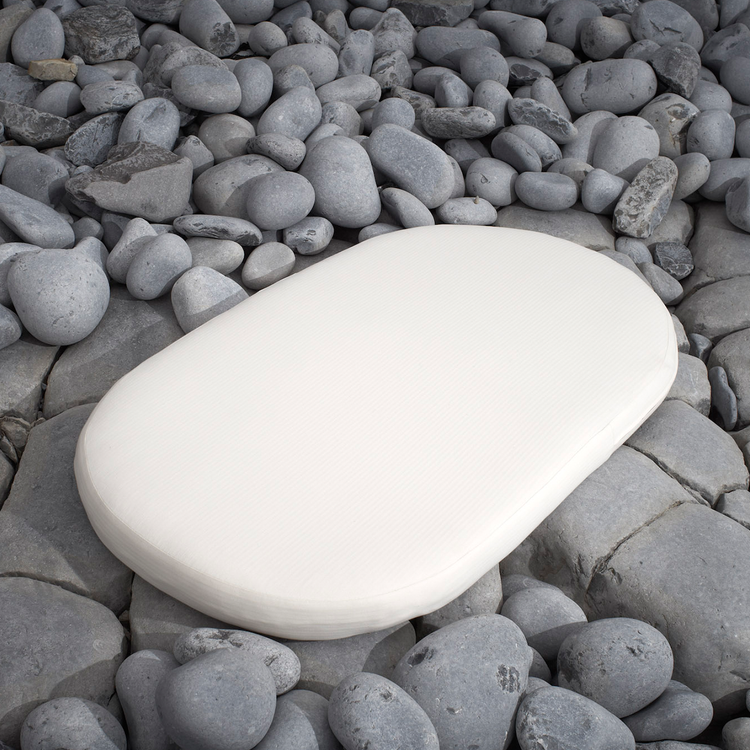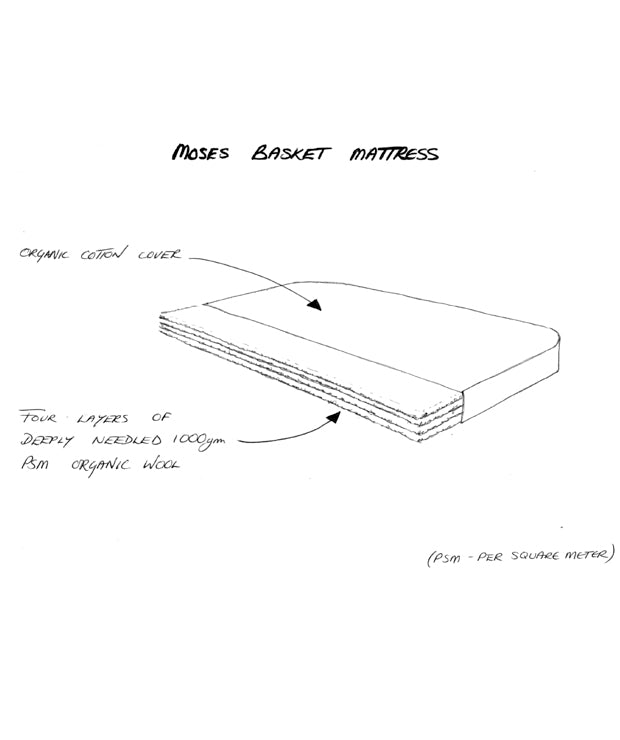 Book a mattress consultation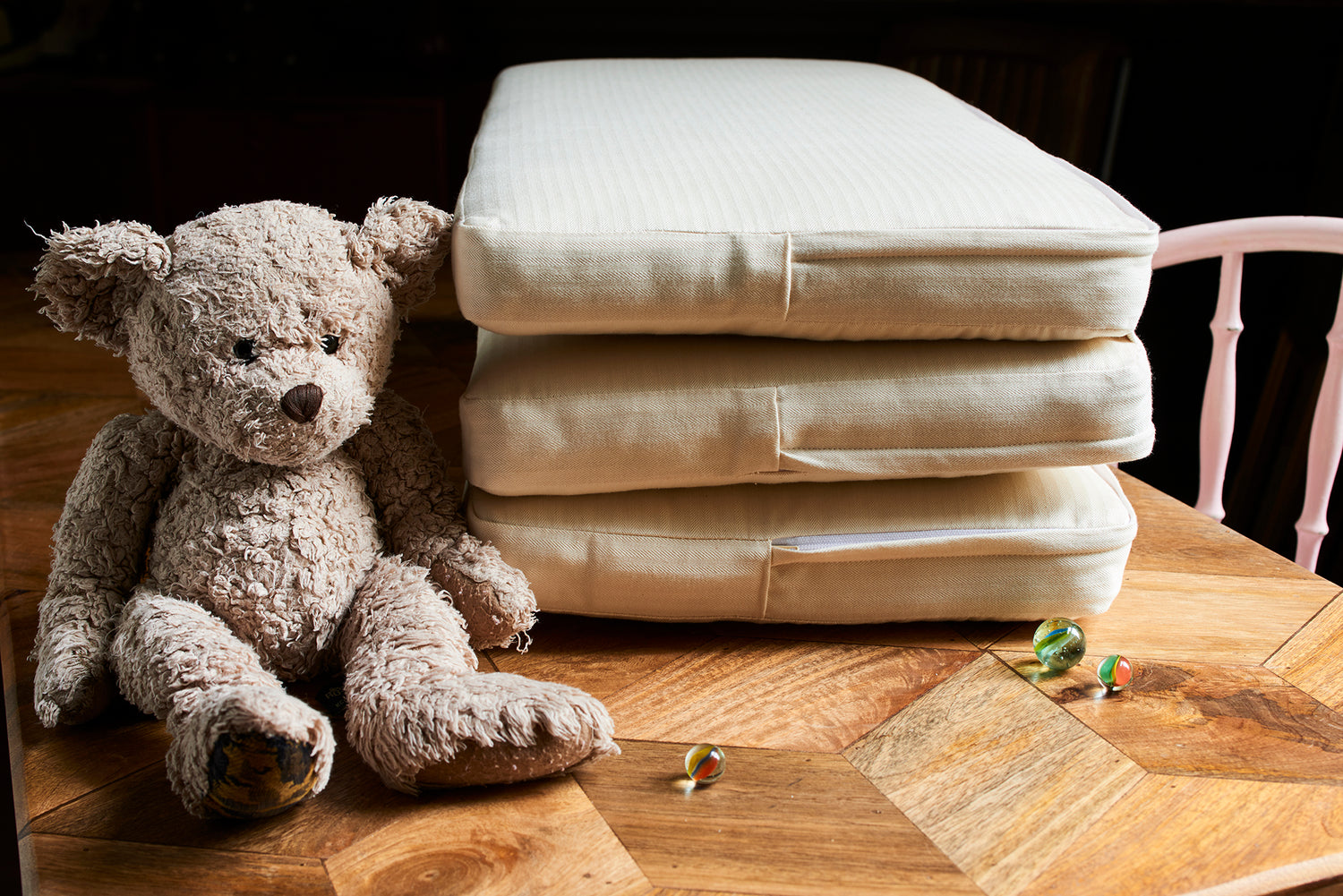 The best for your little one
Our organic baby mattresses are made with the very best organic materials. What could be better than organic wool and cotton to ensure safe and healthy sleep for your baby.
Organic baby mattresses are a great choice for your little one, as they contain fewer allergens and are comfortable and breathable. Below we show you why we belive Abaca's organic baby mattresses are the best option for your baby.
100% ORGANIC
Every baby mattress is 100% organic.
HANDMADE IN WALES
Luxuriously handcrafted to last years
FEWER ALLERGENS
Organic materials contain fewer allergens
1 YEAR GUARANTEE
On our nursery products, plus free delivery
100% ORGANIC
Every baby mattress is 100% organic.
HANDMADE IN WALES
Luxuriously handcrafted to last years
FEWER ALLERGENS
Organic materials contain fewer allergens
1 YEAR GUARANTEE
On our nursery products, plus free delivery
Symbols you can trust